October 8, 2022
@
8:30 am
–
October 9, 2022
@
4:00 pm
A century of sheep grazing brought Basque sheepherders into the Mono Basin's aspen-bordered meadows, and they left numerous carvings—arborglyphs—on the aspens. Join the instructors for an enchanting journey into the aspen groves to explore this historical art form and to learn about the wildlife, insects, and birds that are drawn to the groves. Richard Potashin has been discovering and documenting aspen carvings for many years. Nancy Hadlock is a retired naturalist, interpreter, and educator for the National Park Service and US Forest Service with more than 30 years of experience.
Details
Date: October 8–9, 2022
Instructors: Richard Potashin & Nancy Hadlock
Price: $180 for members / $195 for the public
Registration: Begins February 17, 2022 at 9:00am PST for Mono Lake Committee members.
Questions? Contact the field seminar team by email or phone at (760) 647-6595.
Activity level: DIFFICULT
This seminar's activity level: difficult. While we will be walking up to two miles a day at a leisurely pace, much of that walking will be off trail on uneven terrain, include stepping up and over fallen trees, and involve bushwhacking through aspen thickets. This type of walking requires good balance, some agility, and stamina.
Event Category: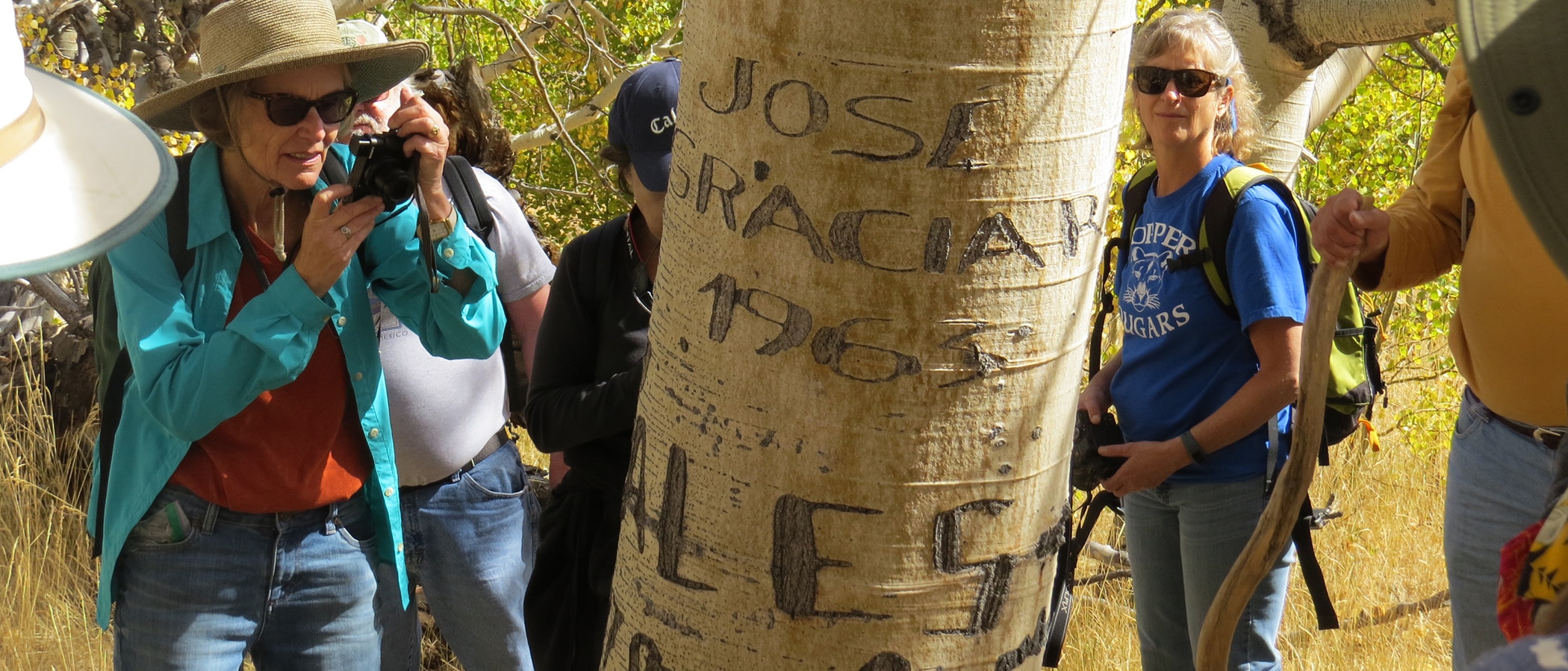 This winter's record snowfall has severely impacted postal service in Lee Vining. We appreciate your patience as it may take a little longer than usual to process mail and donations.