The Mono Basin Outdoor Education Center (OEC) program has been connecting the youth of Los Angeles to the source of their water in the Mono Basin for over 25 years.
The program is run by the Mono Lake Committee, and operates out of a small center at the Cain Ranch on a long-term lease from the Los Angeles Department of Water & Power.
About the program
The Mono Basin Outdoor Education Center program connects Los Angeles youth with the source of their water through multi-day trips to Mono Lake that focus on watershed education through hands-on learning and stewardship activities. Through a combination of curriculum-based education, outdoor activities, and restoration projects, the OEC program teaches participants about watersheds and ways they can be impacted by human activities.
The OEC program is for underserved students, primarily from Los Angeles, with limited access to experiences in wild and inspiring landscapes. The OEC offers many first-time experiences for students: sleeping outside, cooking and eating meals together, discovering natural and human history of the Mono Basin, seeing stars in a dark night sky, playing in the snow, and making real-life connections without using smartphones. One hallmark of the OEC program is that we work hard to meet students where they are at. Environmental education can't be done with a cookie cutter –messages and lessons need to reach students by resonating with the realities of their lives. Creating rapport, making time and space for diverse life experiences and realities is a critical part of the OEC program.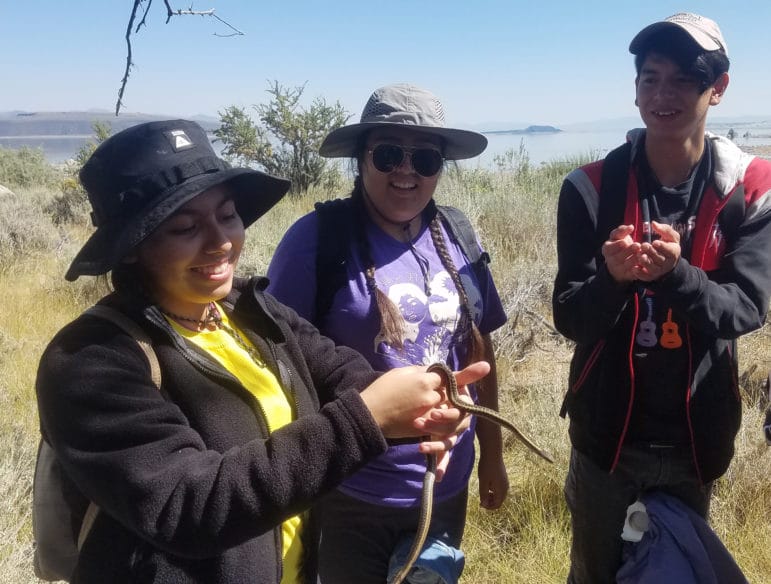 OEC program mission
The mission of the OEC program is to build understanding and appreciation for the Mono Basin-Los Angeles watershed through education programs and muscle-powered recreational activity; to demonstrate that balanced solutions are possible for meeting the water needs of people and the environment; and to kindle stewardship through service projects that restore and improve the quality of the Mono Basin watershed.
Information for teachers and trip leaders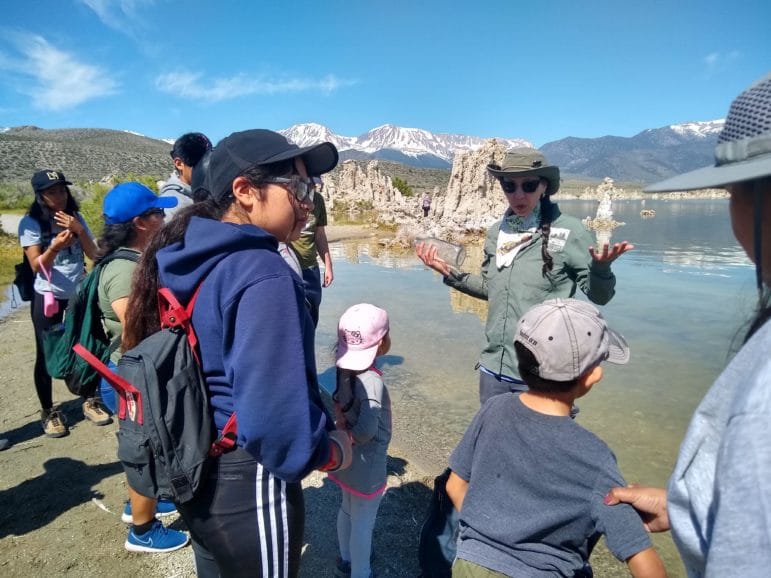 The OEC program is open to school groups, environmental and social justice groups, and community groups from the Los Angeles area. While many groups have been returning for years, we also accept new groups depending on availability. The OEC operates from May to November of each year and programs typically run for five days. Throughout the duration of the visit, groups engage in water focused environmental education, participate in service projects, work on team building activities, and also practice living skills such as cooking and cleaning. The short time spent in the Mono Basin is a truly transformative experience.
The OEC program is not only an unforgettable experience, but it is also accessible. The Mono Lake Committee is able to offset many of the costs usually associated with similar programs. The OEC is equipped with camping gear, hiking boots, cold weather clothing, kitchen supplies, and more. Groups typically only have to pay for food, transportation, and a small program fee. Pre-trip meetings and Q&A sessions with our Los Angeles Education Coordinator, Herley Jim Bowling, are also available as a resource for groups.
What the students say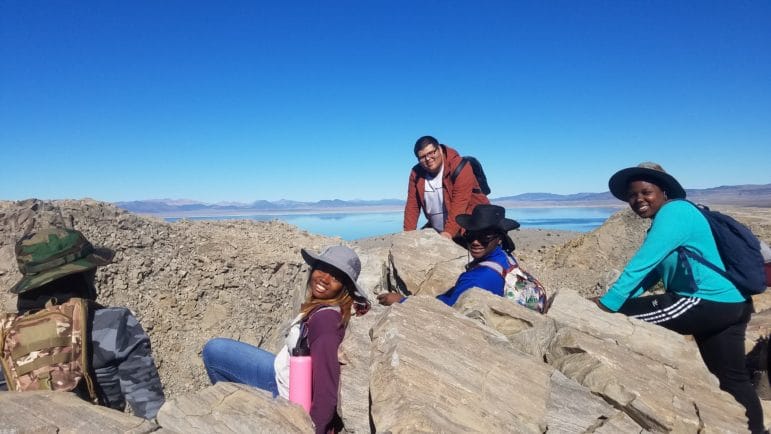 Every OEC trip ends with a closing circle–a time for participants to reflect on their visit to the Mono Basin. We talk about the age-old tradition of gathering to talk and share experiences, and students read poems written during the week and recount what they liked about the trip, what they learned, and what they'll take home.
Participants' days in the Mono Basin are filled with physical and emotional challenges that inspire personal growth. The closing circle ceremony can be emotional for many participants and it is often surprising how close the group gets in just a few days.
Students and leaders also fill out pre-trip and post-trip assessment evaluations to help OEC staff gauge the success of education programs, activities, and the curriculum. The following quotes are from post-trip student assessments of Los Angeles students: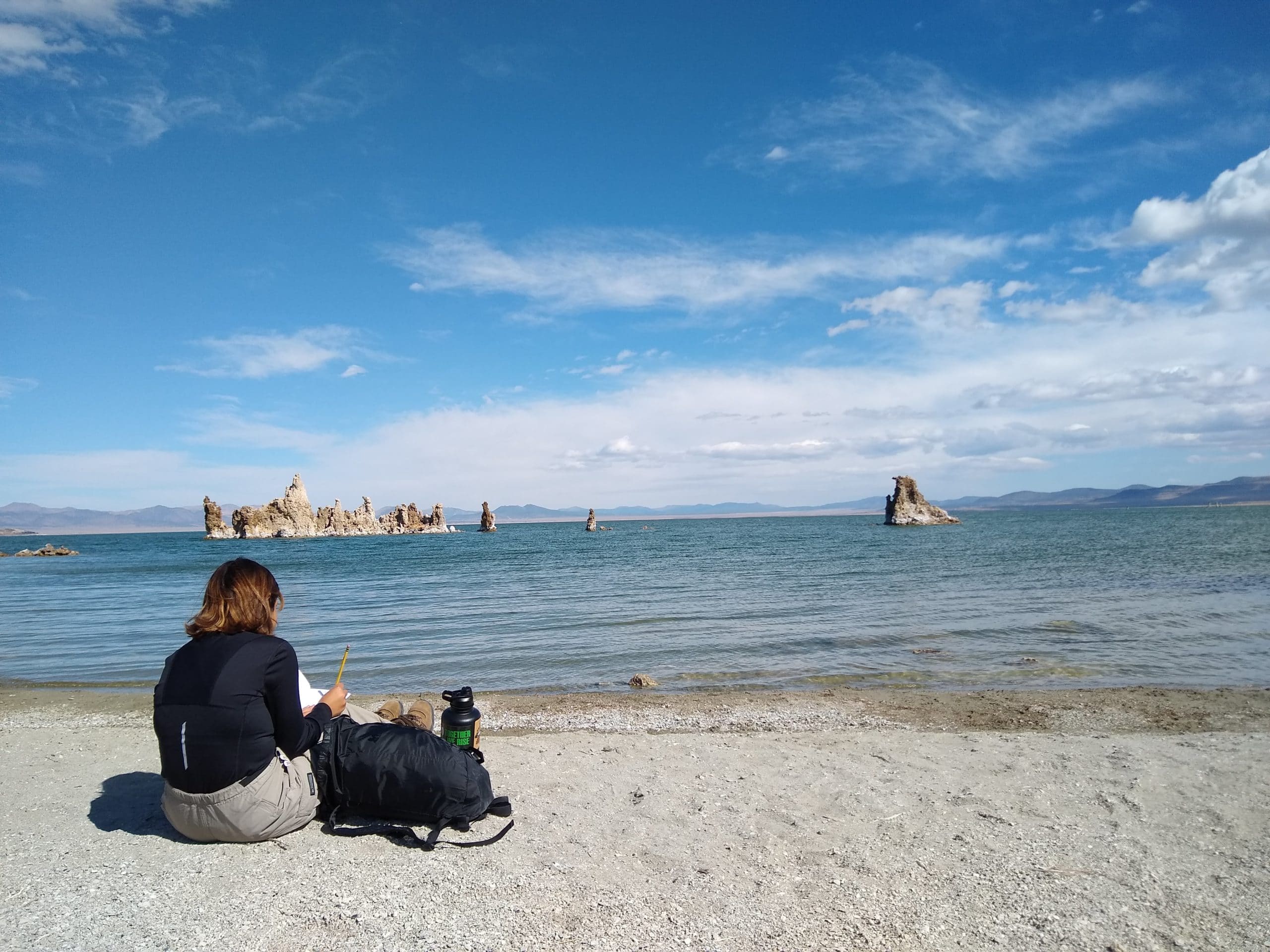 Evolution of the OEC program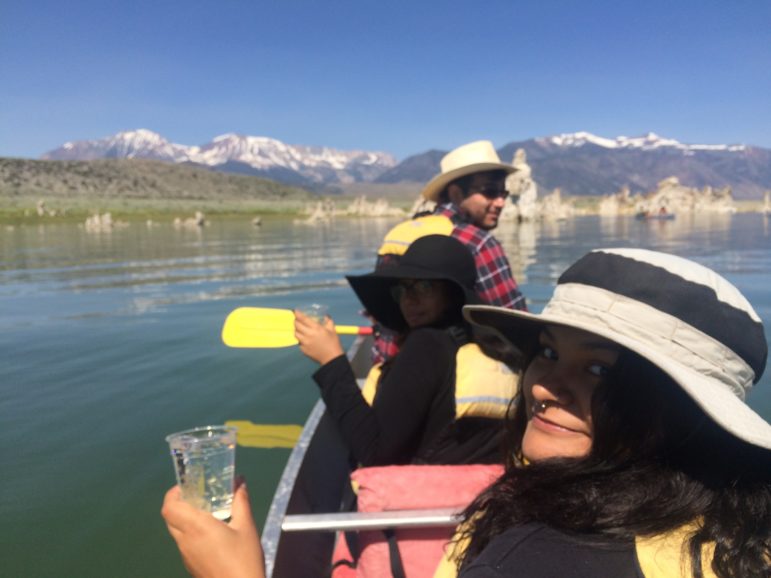 In 1994 OEC began by connecting watershed education with two separate Los Angeles Department of Water & Power (DWP) projects related to Mono Lake: restoration of its tributary streams, and the City-sponsored Ultra Low Flow Toilet (ULFT) Distribution Program. Groups like Mothers of East Los Angeles and Los Angeles Conservation Corps participated annually in the program and assisted with restoration projects like tree planting on Los Angeles-owned land in the Mono Basin.
The OEC program grew along with the success and evolution of water conservation programs throughout Los Angeles. Beginning in 1995, DWP became an active partner in the OEC program and provided leased property to the Mono Lake Committee to use as a program basecamp. Known as Cain Ranch, this property is only six miles from Mono Lake, and it is still used by OEC participants today.
The ULFT program in the City was eventually discontinued due to its own success, but the Committee's education network expanded to also include Los Angeles area schools. Today OEC comprises more school groups and fewer community based organizations, but the program continues to emphasize watershed conservation, outdoor experiences and stewardship projects.
Contact us
If you would like more detailed information about the OEC program, are interested in scheduling a group, or would like to make a donation to support the OEC program, please contact Outdoor Education Center Manager, Santiago Escruceria or Education Director, Rose Nelson at (760) 647-6595.
Learn More