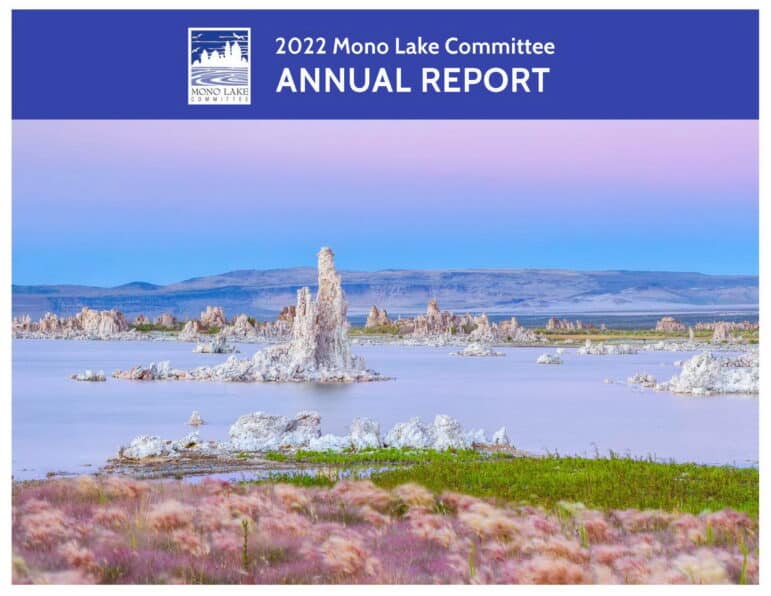 The Mono Lake Committee makes our Annual Reports, Form 990, and audited financials available for transparency and accountability, and so that members, donors, and the general public can see how critical donor support is in making our work possible.
The Mono Lake Committee is a non-profit 501(c)(3) organization, also known as the Mono Lake Foundation.
Mono Lake Committee tax ID: 77-0051124
Annual Reports, 990s, & audited financials
The Mono Lake Committee's fiscal year runs from January 1 to December 31. We have Annual Reports going back to 1978. Please contact Membership Coordinator Leslie Redman at (760) 647-6595 to request archived copies.
Membership & Donation Options
Join the Mono Lake Committee
Members make the Mono Lake Committee's work possible.
Manage my membership
Manage your profile for the best membership experience.
Other ways to give
We can help with estate planning, stock gifts, retirement plan donations, and more.