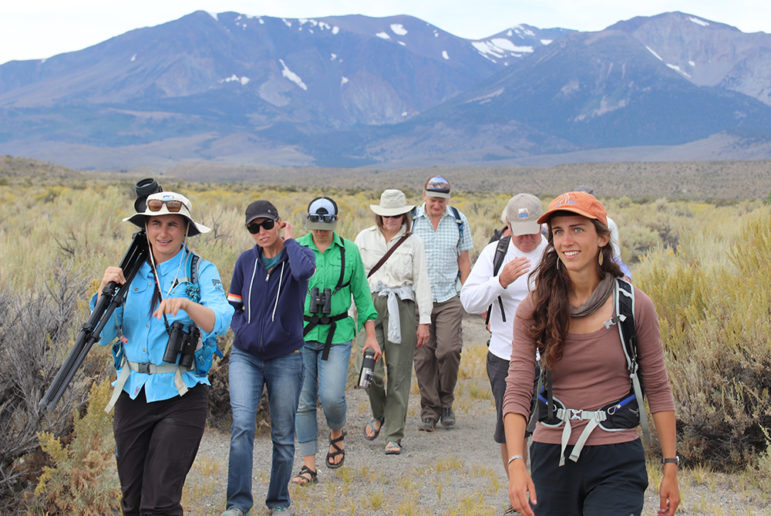 Our mission
The Mono Lake Committee is a non-profit citizens' group dedicated to protecting and restoring the Mono Basin ecosystem, educating the public about Mono Lake and the impacts on the environment of excessive water use, and promoting cooperative solutions that protect Mono Lake and meet real water needs without transferring environmental problems to other areas.
The Mono Lake Committee was founded in 1978 and is 16,000 members strong.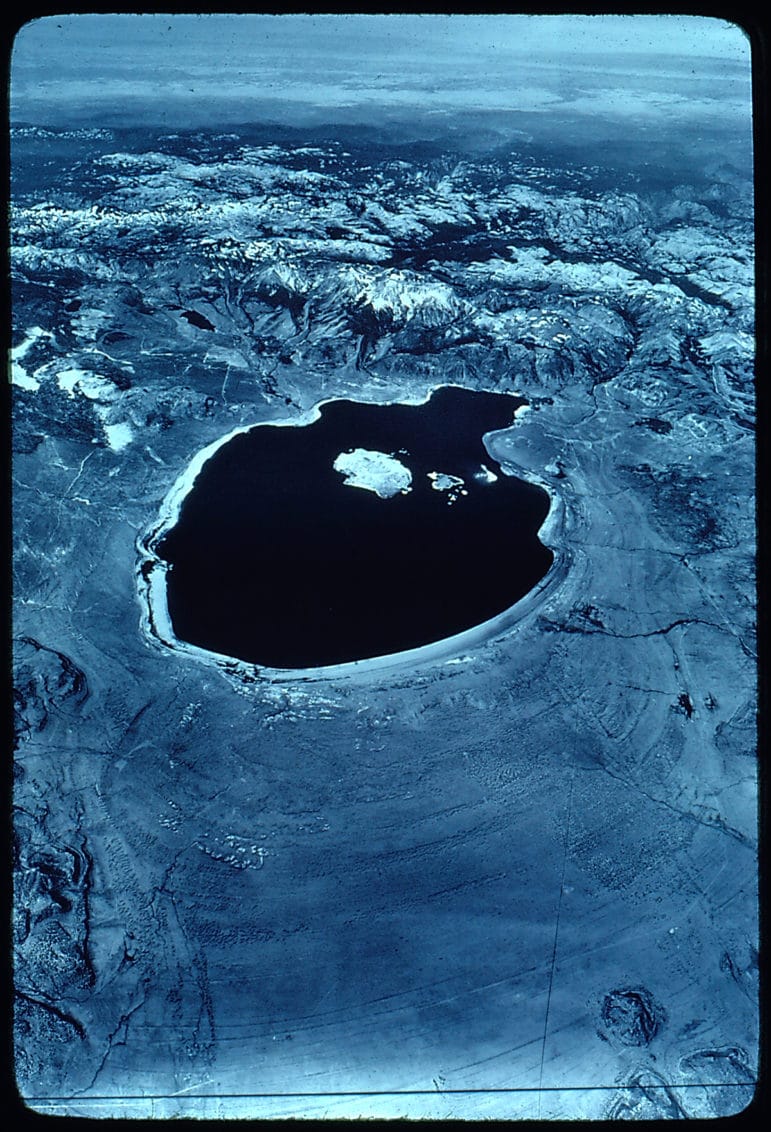 The Mono Lake Committee
The Mono Lake Committee's landmark success—saving Mono Lake from excessive diversion of water to Los Angeles—is internationally known. We revitalized the Public Trust doctrine through a precedent-setting California Supreme Court decision, launched programs to meet Los Angeles' real water needs through water conservation and reclamation, and achieved an extraordinary revision of water rights in the Mono Basin that ensures Mono Lake will thrive and its tributary streams will prosper.
Hundreds of thousands of people have united in support of Mono Lake, and we have learned that protecting this place requires us to do even more. Today the Committee tackles new challenges, advances the restoration of the lake and its streams, shares this special place through unique education programs, and broadens our knowledge of Mono Lake through scientific research while maintaining constant vigilance to protect our collective hard-won victories.
The origin of the Mono Lake Committee
The story goes that in 1975, David Gaines, a young teaching assistant at Stanford University, secured a grant from the National Science Foundation to conduct the first comprehensive ecological study of Mono Lake along with undergraduate students from UC Davis, UC Santa Cruz, and Earlham College.
In 1976 the ragtag group camped near Mono Lake—collecting data on lake chemistry, brine shrimp productivity, alkali fly life cycles, and birds (gulls, phalaropes, grebes, and shorebirds).In 1977 the UC Davis Institute of Ecology published their report, An Ecological Study of Mono Lake, California. The report drew attention to the potentially catastrophic ecological impacts of Mono Lake's falling level due to excessive water diversions from its tributary streams by the Los Angeles Department of Water & Power (DWP). Later that year, the landbridge out to Negit Island formed, threatening the gull nesting colony further. Once the researchers knew what was at stake it was too hard to walk away.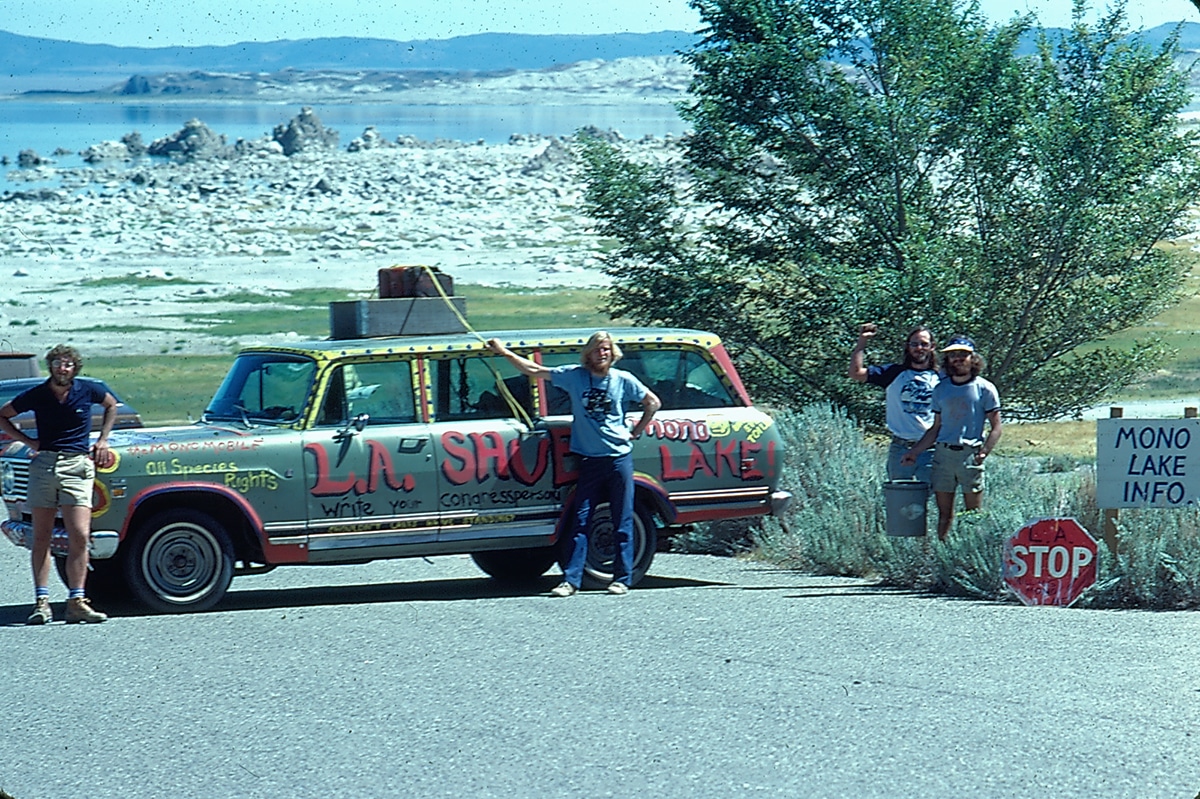 David Gaines and Sally Judy approached the Sierra Club's Mono Lake Task Force, Friends of the Earth, and the Natural Resources Defense Council—all were willing to provide support, but none could lead the effort to save Mono Lake. In March 1978, David and Sally formed the Mono Lake Committee as a project of the National Audubon Society's Santa Monica chapter.
David and Sally traveled around the state showing their slideshow on Mono Lake to schools, conservation groups, legislators—anyone who would listen. In 1979, they bought a Lee Vining storefront for an office, and opened the Mono Lake Committee Information Center & Bookstore.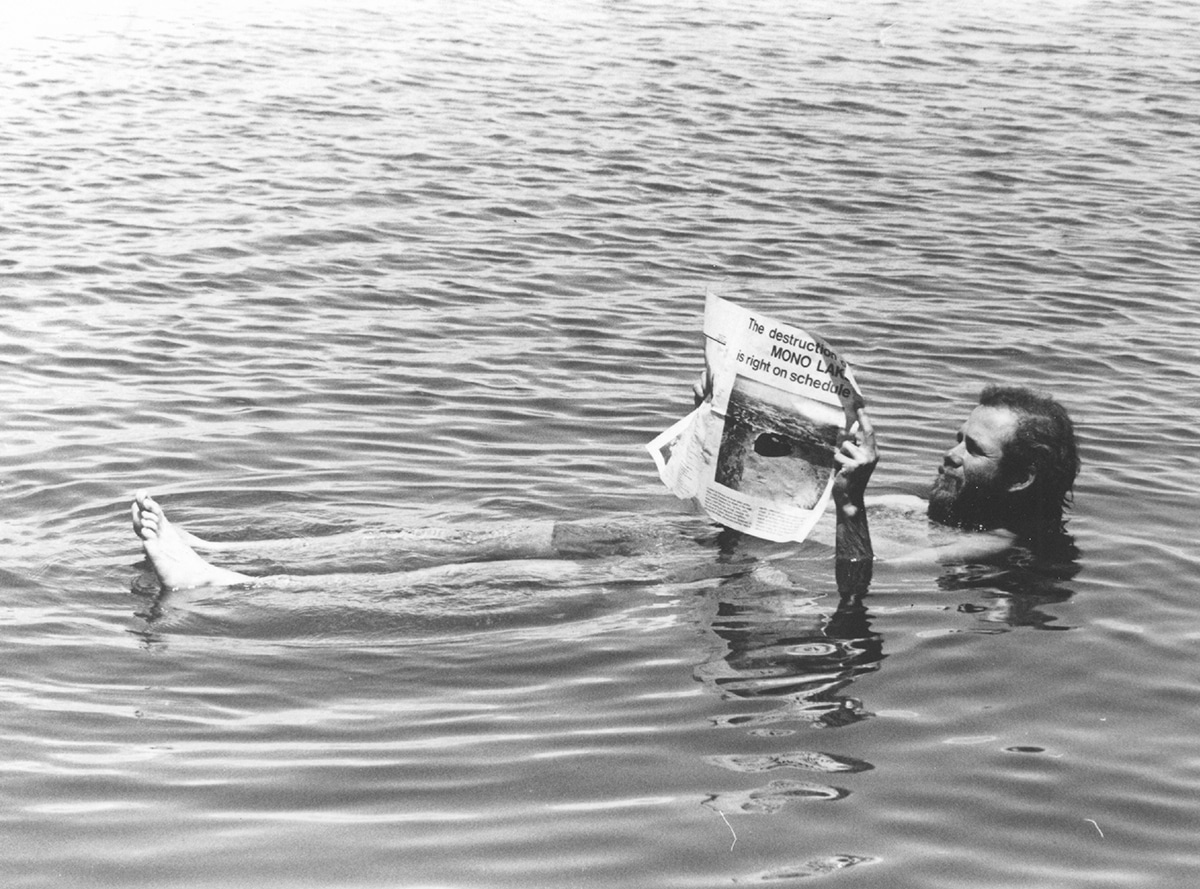 As the work to save Mono Lake evolved through court cases and legal battles, the staff grew in number and expertise. To David and Sally (who married and had two children) were added policy, restoration, and education, and membership staff, legal consultants, and a summer intern program that continues to this day.
Tragically, David Gaines and staff member Don Oberlin were killed in 1988 when their car was struck by another driver one snowy night. Sally and the kids, who were in the car too, survived with injuries. While David didn't live to see Mono Lake reach the level of recognition and protection it has today, the movement he set in motion carried on.
Today, the Mono Lake Committee continues the work of saving Mono Lake with a dozen full-time staff in Lee Vining, part-time staff in Los Angeles and Sacramento, and an annual seasonal staff of summer interns, education instructors, and bookstore assistants.
The wild, wonderful, colorful, and sometimes heartbreaking story of how the Mono Lake Committee came to be and survive is a story for the ages, and is tightly interwoven with the history of accomplishments the Committee is best known for.
Fundamentally, the Mono Lake Committee came to be because people, armed with science-based knowledge and inspired by a curious and beautiful place, tried to do the right thing to save that place for future generations.
The Mono Lake Committee wasn't formed just to fight DWP, it was formed out of a love for Mono Lake. There is much work yet to be done. We hope you'll join us.
Get Involved
See live views of Mono Lake
Live webcam views of Mono Lake, Lee Vining, and Mill Creek.
Watch the Mono Lake Story film
This 27-minute film is a great introduction to Mono Lake … and a timeless classic.
Join the Mono Lake Committee
Members make the Mono Lake Committee's work possible.