Deepen your knowledge and understanding of the Mono Basin on a seminar. Field Seminars will look a little different this year to help prevent the spread of COVID-19.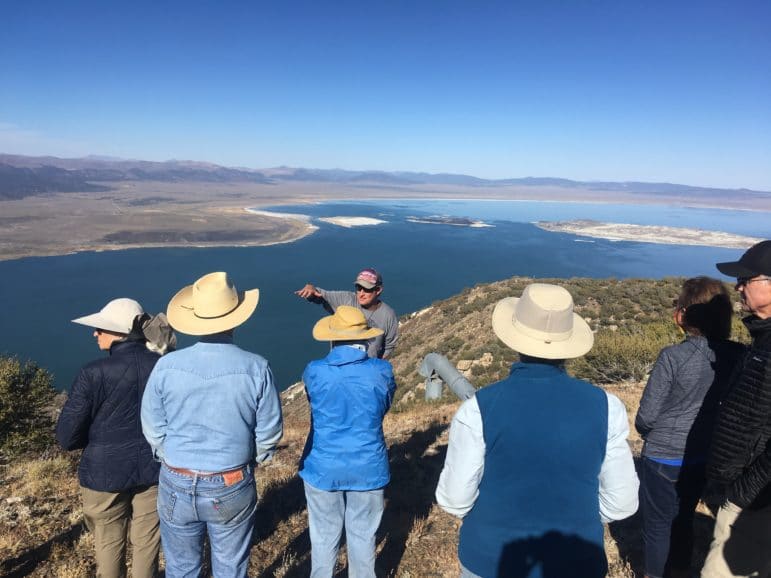 Learn more on a field seminar
Through a combination of field excursions and classroom presentations, field seminars emphasize a spirit of learning and camaraderie in a magnificent outdoor setting at a reasonable cost. Instructors are experts in their fields and include scientists, naturalists, and acclaimed photographers, writers, historians, and artists.
Field Seminars
Mono Basin Natural History: Aquatic & Terrestrial Habitats – FULL
July 9–11, 2021
Instructor: David Wimpfheimer
See more information
Mountain Botany & Ecology – FULL
July 23–25, 2021
Instructor: Michèle Slaton
See more information
Mono Basin Mammals
August 6–8, 2021
Instructor: John Harris
See more information
Falling for the Migration: Bridgeport, Crowley, Mono – FULL
August 20–22, 2021
Instructor: Dave Shuford
See more information
Restoring Sierra Nevada Bighorn Sheep – FULL
September 10–12, 2021
Instructor: John Wehausen
See more information
Geology of the Mono Basin – FULL
September 24–26, 2021
Instructor: Greg Stock
See more information
Arborglyphs & Aspen Natural History – FULL
October 2–3, 2021
Instructors: Richard Potashin & Nancy Hadlock
See more information
Registration information
How to sign up: Registration for Virtual Seminars is open and all those seminars have filled. For Field Seminars, participants from last year who chose to apply their tuition to this year will get priority registration, which will open on Thursday, April 1, 2021 at 9:00am PDT. We have a list of those who are eligible for priority registration; to check if you are on that list please send us an email. Field Seminar registration will open to Mono Lake Committee members on Thursday, April 15 at 9:00am PDT. When registration is open, "register" links will appear on this page. You can also call (760) 647-6595 to register.
Cancellation policy: Refunds are not available for Virtual Seminars. For Field Seminars, if you cancel three weeks prior to the seminar start date, we will refund your payment (less a $15 processing fee per person per seminar). No refunds can be issued for any reason if cancellation is within three weeks of the seminar date, but tuition can be applied to another seminar within one calendar year of your cancellation date. If you cancel within one week of the seminar start date, no credits can be issued for any reason. Because statewide and region-wide COVID-19 conditions will continue to change, we may have to cancel seminars, possibly last-minute; full refunds will be issued in that case.
Frequently asked questions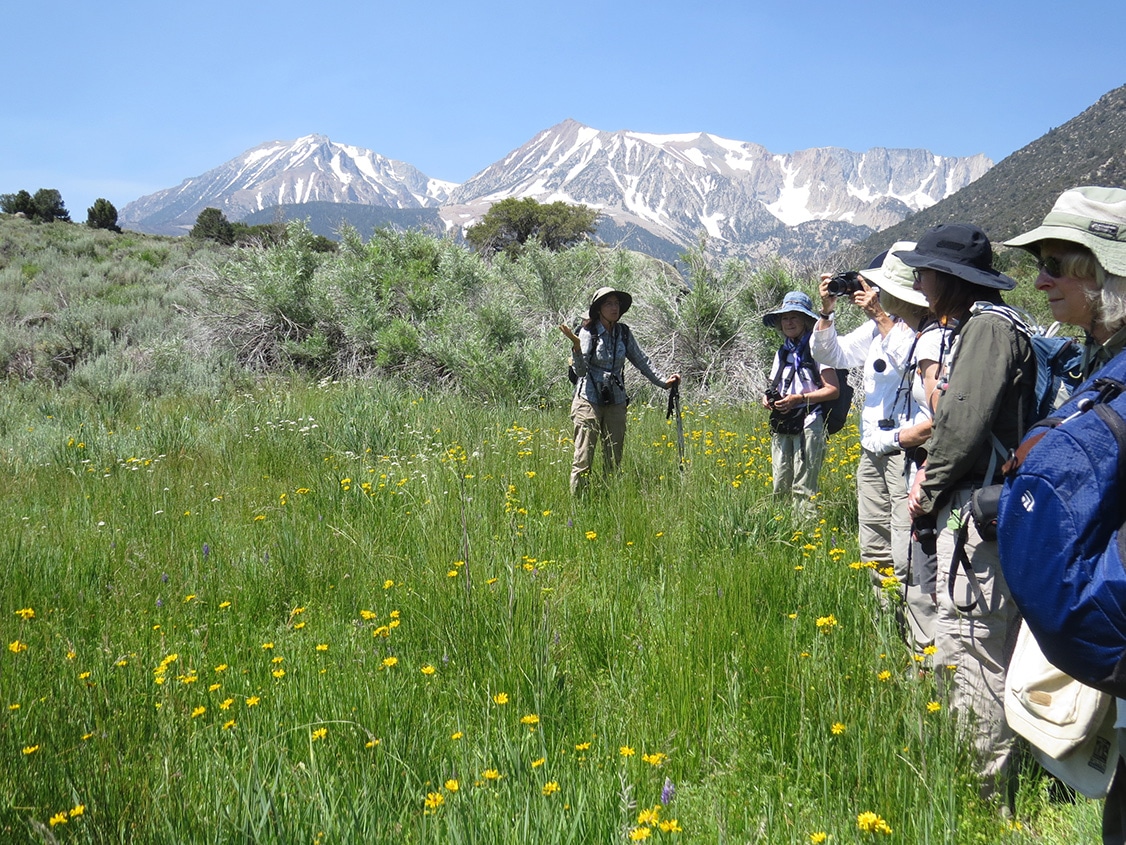 All Field Seminars operate under permits from the Inyo National Forest and California State Park system.
Top photo courtesy of Bob Yates.