Deepen your knowledge and understanding of the Mono Basin on a seminar.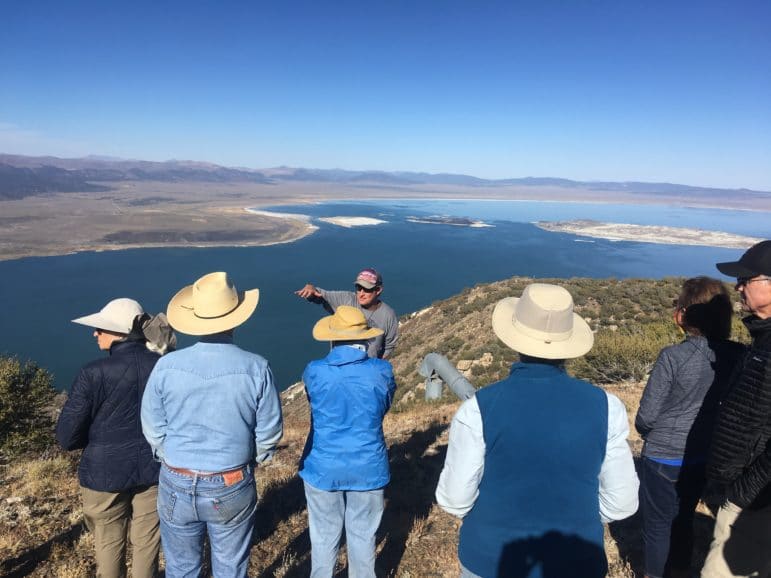 Learn more on a field seminar
Through a combination of field excursions and classroom presentations, field seminars emphasize a spirit of learning and camaraderie in a magnificent outdoor setting at a reasonable cost. Instructors are experts in their fields and include scientists, naturalists, and acclaimed photographers, writers, historians, and artists.
Planning for 2022: Virtual seminars & field seminars
We are currently planning the 2022 Field Seminars, which will include virtual seminars and our traditional, in-person field seminars based in Lee Vining. This winter we will publish the list of 2022 seminars and announce registration dates here on this web page. If you have any questions, please send us an email or call (760) 647-6595.
Frequently asked questions
How do I pay for a field seminar?

You need a Visa, MasterCard, Discover, or American Express credit card to pay for your seminar, whether you are signing up online or over the phone. We do not accept personal checks.
Can I attend only a portion of a field seminar?

You may, as long as you attend the very first meeting of the seminar. For example, if your seminar begins on Friday evening at 6:00pm, you must attend that portion. There are no discounts for attending only a portion of any field seminar.
Can I bring my children?

Children ages 12 and older are welcome to participate in field seminars, as long as a parent or guardian is also registered in the same seminar. Children under the age of 12 are not allowed in Mono Lake field seminars.
Can I bring my pet?

No pets are allowed on any Field Seminars. Please consider this in advance and find boarding accommodations for your pets or leave them at home; do not leave pets in your car during seminars. Service animals assisting people with disabilities are allowed on seminars and must be leashed.
Do I need four-wheel drive for my field seminar?
Does weather affect the seminars?

The Mono Basin's dramatic weather is part of what you come here to experience. There are no refunds for weather-related reasons, so please check road conditions before you leave home, and bring plenty of layers, rain gear, and warm clothes for your seminar.
COVID-19 protocols and guidelines

Preventing the spread of COVID-19 to keep participants, instructors, and Mono Lake Committee staff safe is our highest priority.

We have implemented protocols, developed in accordance with local, state, and federal guidelines, including guidelines from the Centers for Disease Control and Prevention, to mitigate the risk of COVID-19 to seminar participants, instructors, and staff. It will be the responsibility of all participants to cooperate with these protocols and guidelines.

Prior to traveling to the Mono Basin for your Field Seminar, if you are feeling any COVID-19 symptoms you must cancel your registration and stay home. You will receive a full refund.

At the start of the seminar each participant will be asked these screening questions. If you answer "yes" to either of these questions you will not be permitted to attend the seminar and will receive a full refund.

In the last ten days have you experienced symptoms of COVID-19 such as fever of over 100.4°F or chills, cough, difficulty breathing, fatigue, muscle or body aches, loss of taste or smell, nausea or vomiting, or diarrhea?
Have you come in contact with any individual known to have tested positive for COVID-19 within the last 14 days?

All seminars will take place completely outdoors.

Masks are not required outdoors for fully vaccinated participants. Unvaccinated participants must wear a mask during the seminar (please bring your own). Anyone who wishes to wear a mask is welcome to do so.

Participants will be asked to maintain six-foot social distancing practices during the seminar, especially during breaks for snacks and at lunchtime.

Participants may arrange carpooling if they wish. All participants who choose to carpool (vaccinated or unvaccinated) should wear masks inside vehicles.

If you begin to feel ill at any time during the seminar, you must immediately notify the instructor or staff member accompanying the group and leave the seminar.

Because statewide and region-wide conditions will continue to change, we may have to cancel seminars, possibly last-minute. Full refunds will be issued in that case.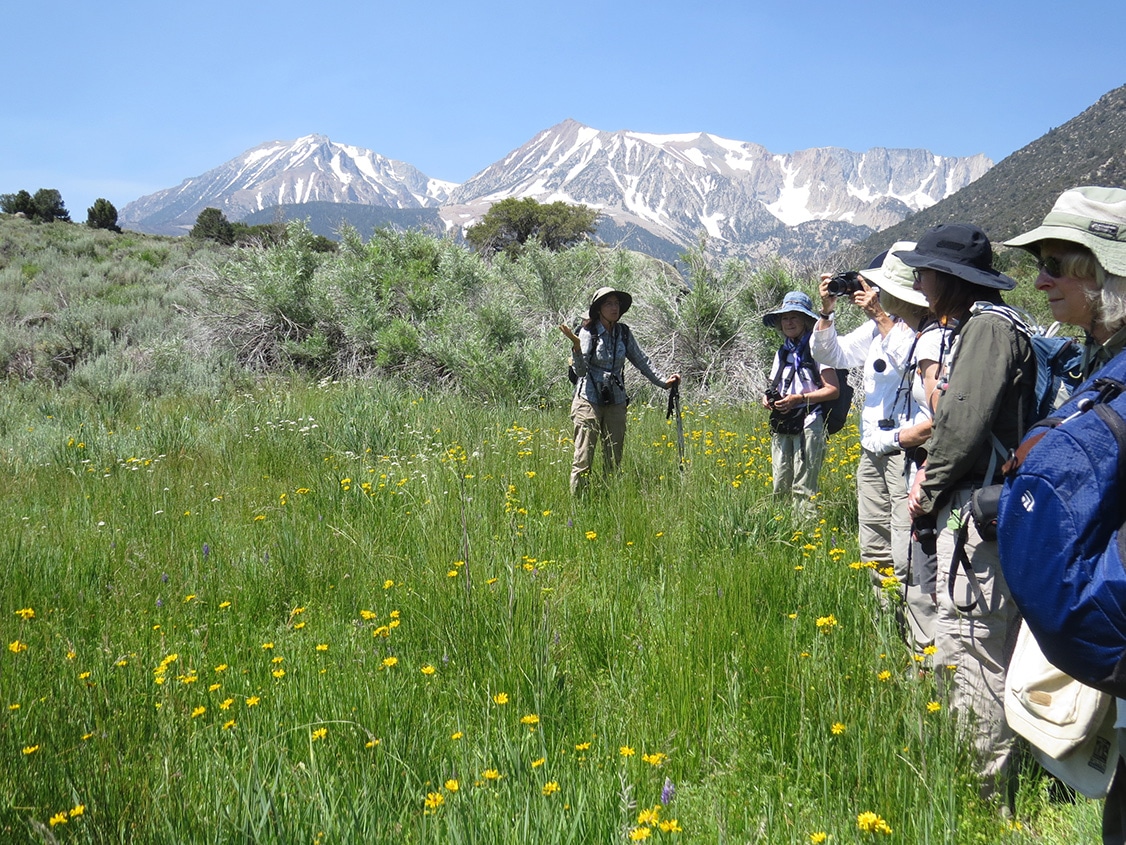 All Field Seminars operate under permits from the Inyo National Forest and California State Park system.
Top photo courtesy of Bob Yates.