Mono Lake is a critical stopover site for millions of migratory shorebirds and waterfowl, and the variety of surrounding ecosystems attract a wide diversity of over 300 resident and migrant songbirds, raptors, and more.
Birds are an essential indicator of ecosystem health as well as a source of inspiration for protecting and restoring habitat at Mono Lake.
California Gull high desert rookery
Mono Lake is home to one of the largest California Gull rookeries in North America with around 50,000 California Gulls nesting on the lake's islands.
Historically, most California Gulls at Mono Lake nested on Negit Island, the black cinder cone island to the north of Paoha. In 1977, however, water diversions had lowered the lake level to a point where a landbridge emerged, connecting Negit Island with the mainland. Hungry coyotes crossed the landbridge and made easy prey of gull chicks which ultimately caused the gulls to abandon Negit.
Today the majority of California Gulls nest on the small islets neighboring Negit Island's north shore in the summer, migrating back to the Pacific coast for winter.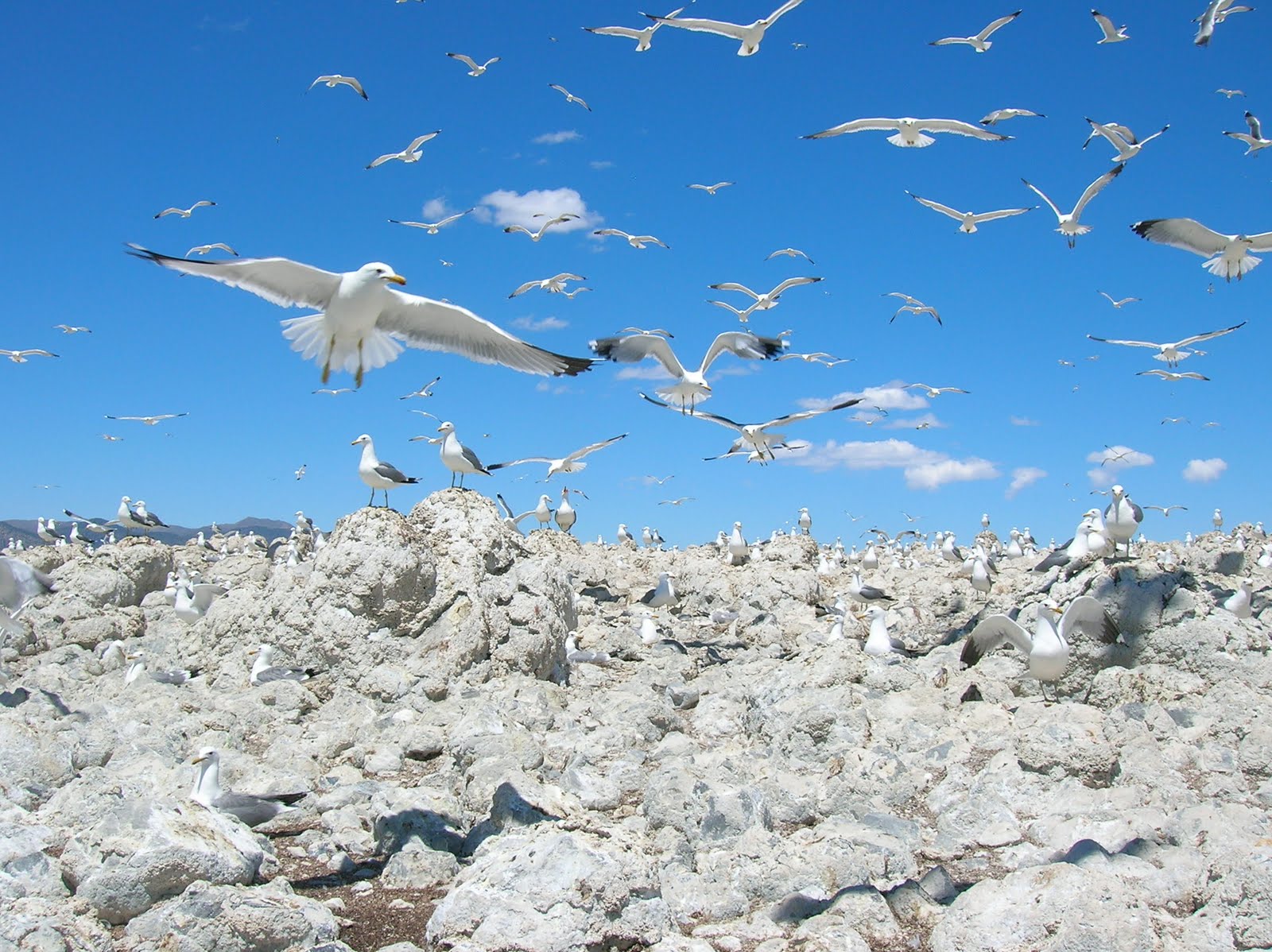 In the last decade, the gull colony has been faced with new and returning threats to their success including a prolonged drought which brought back the danger of coyote predation and an invasive weed which reduced critical nesting habitat on Mono Lake's islets. In response to these threats, the Mono Lake Committee took swift action to protect the colony—read more here. 
California Gulls have been studied at Mono Lake every year since 1983. Learn more about California Gull research.
Phalaropes' incredible journey
Eared Grebes by the million
Pacific Flyway
Mono Lake is a vital part of the larger bird migration picture called the Pacific Flyway.
Because large numbers of phalaropes, gulls, and grebes depend on the lake, along with approximately 100 species of other birds, Mono Lake was designated as a part of the Western Hemisphere Shorebird Reserve Network (WHSRN). WHSRN is a collection of critical migratory bird habitats in North and South America.
Birds like the Wilson's Phalarope depend on Mono Lake, as well as Great Salt Lake and a host of other lakes in South America, for their survival. Mono Lake is twinned with Great Salt Lake in Utah and Mar Chiquita in Argentina because of their combined role in providing critical habitat for Wilson's Phalaropes.

If you explore Mono Lake's shoreline during shorebird migration you can see the lake's importance for migratory birds. You may see American Avocet, Western and Least Sandpipers, Snowy Plover, White-faced Ibis, Dowitcher, along with the occasional rare appearances of Whimbrel, Baird's Sandpiper, Sabine's Gull, Black Tern, and Parasitic Jaeger.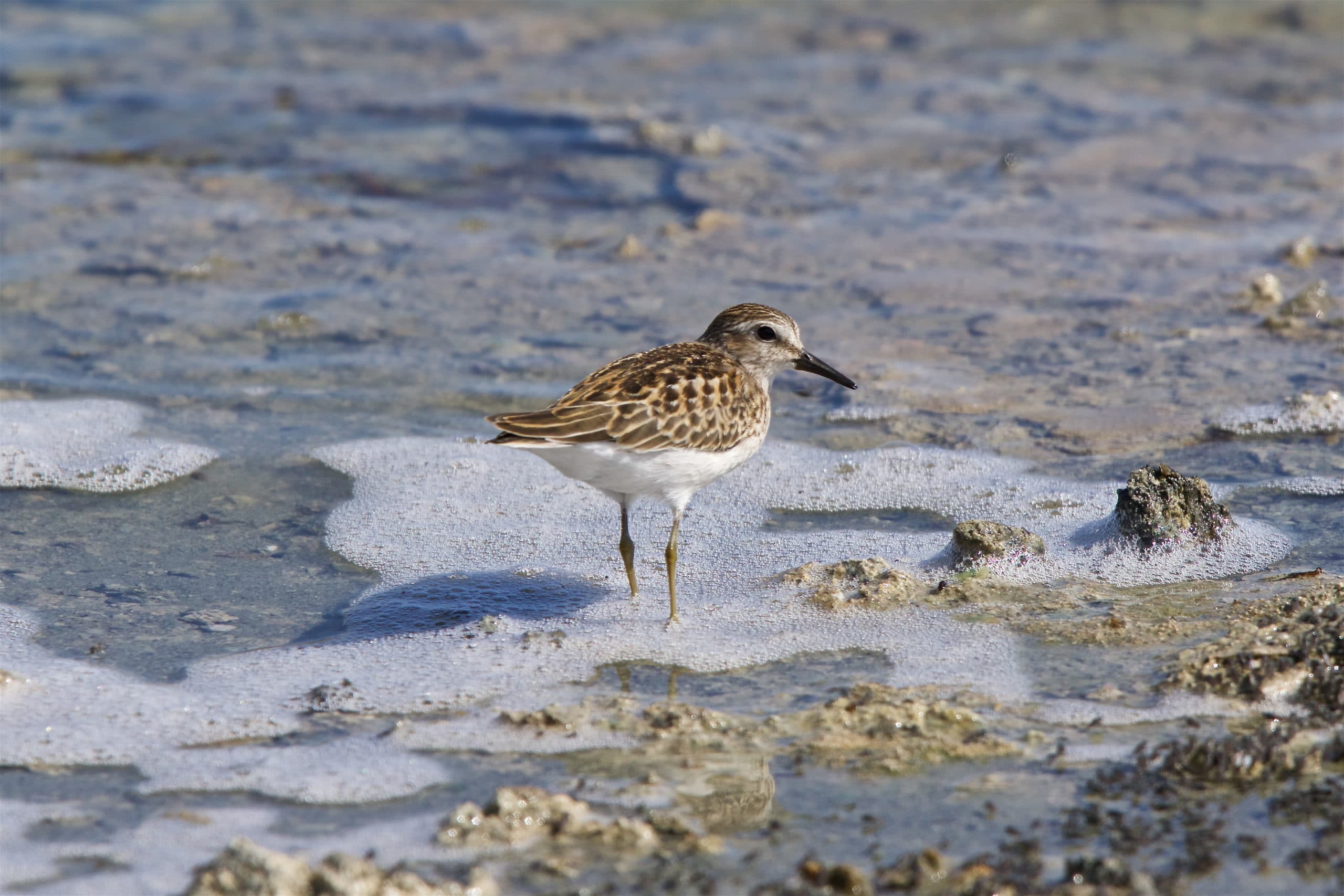 While Mono Lake supports a few breeding waterfowl, including Mallard, Gadwall, and Canada Goose, its greatest importance to waterfowl comes during their southward migration every fall.
Beginning in September, thousands of ducks, including Ruddy Duck, Cinnamon Teal, Green-winged Teal, Northern Pintail, and American Wigeon, come to Mono Lake to rest and store up fat for migration. Shoreline wetlands and creek deltas provide shelter and freshwater in close proximity to the abundant food resources of Mono Lake.
Today's thousands of ducks are a mere shadow of the estimated one million waterfowl which historically stopped at the lake each fall before excessive water diversions to Los Angeles began.
Osprey
Songbirds and more
The Mono Basin is a refuge for millions of birds representing over 300 species, including over 118 species that nest within the watershed.
Alpine, aspen, conifer, freshwater lake, riparian, and high desert sagebrush scrub ecosystems compliment the uniqueness of Mono Lake and attract exciting and colorful birds like Green-tailed Towhee, Western Tanager, Yellow Warbler, Lazuli Bunting, Loggerhead Shrike, Red-breasted Sapsucker, and many more. From late spring into early fall is the best time to go birding in the Mono Basin to see and hear the largest number of species.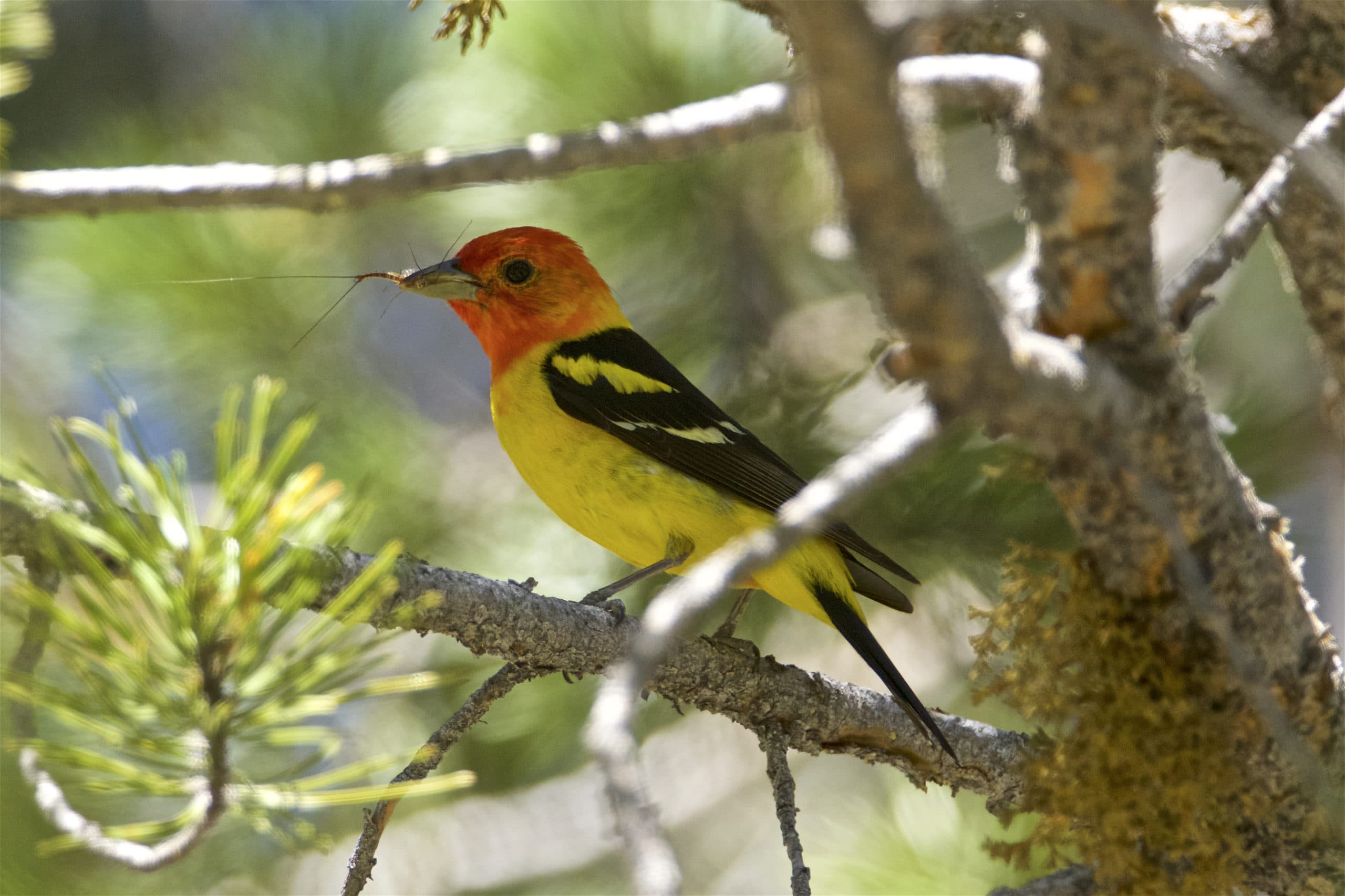 Learn More
Top photo courtesy of Marie Read.