Experience the best of the Mono Basin on a custom guided trip with our Lead Naturalist Guide.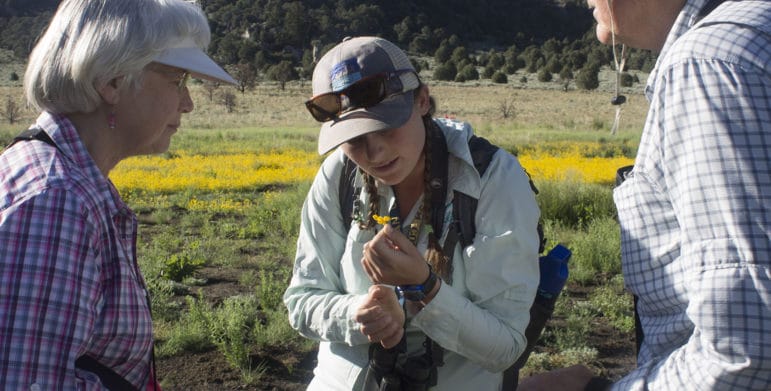 Create your own custom trip
The Mono Lake Committee offers custom trips for those looking for a personalized experience. Let us do the planning—we will tailor a trip to your specific interests, group, and schedule.
Want to find a few new bird species for your life list? Hoping to take your family on a private canoe tour? Want to find the more secluded fall color spots for photography? If you've got a trip you'd like to take, we can make it happen!
How it works:
Fill out our custom trip form (below) or contact our guide
Work with our guide to design a trip based on your interests and schedule
Make your way to Mono Lake and get ready for the trip of a lifetime!
General information
As a program of the Mono Lake Committee, our trips help fulfill our mission to educate the public about Mono Lake, and support the Mono Lake Committee's work.
Cost: $50 per hour for Mono Lake Committee members* (1-3 people), plus $50 for each additional person. For non-members, the cost is $65 per hour (1-3 people), plus $65 for each additional person
*Not a member? Join the Mono Lake Committee when you sign up to take advantage of special member pricing.
For canoe trips, add $100 per boat (2-3 people to a boat, not including guide); for weekday trips with a group size larger than 6, please contact the Canoe Program Coordinator.
Cancellation policy: If you cancel three weeks prior to your trip date, we will refund your payment (less a $50 processing fee). If you cancel between one and three weeks before your trip date, we will refund 50% of your payment. No refunds can be issued for any reason if cancellation is within one week of the custom trip date. If we cancel a trip due to weather or smoke or unforeseen circumstances, we will fully refund you..
Custom trip inquiry form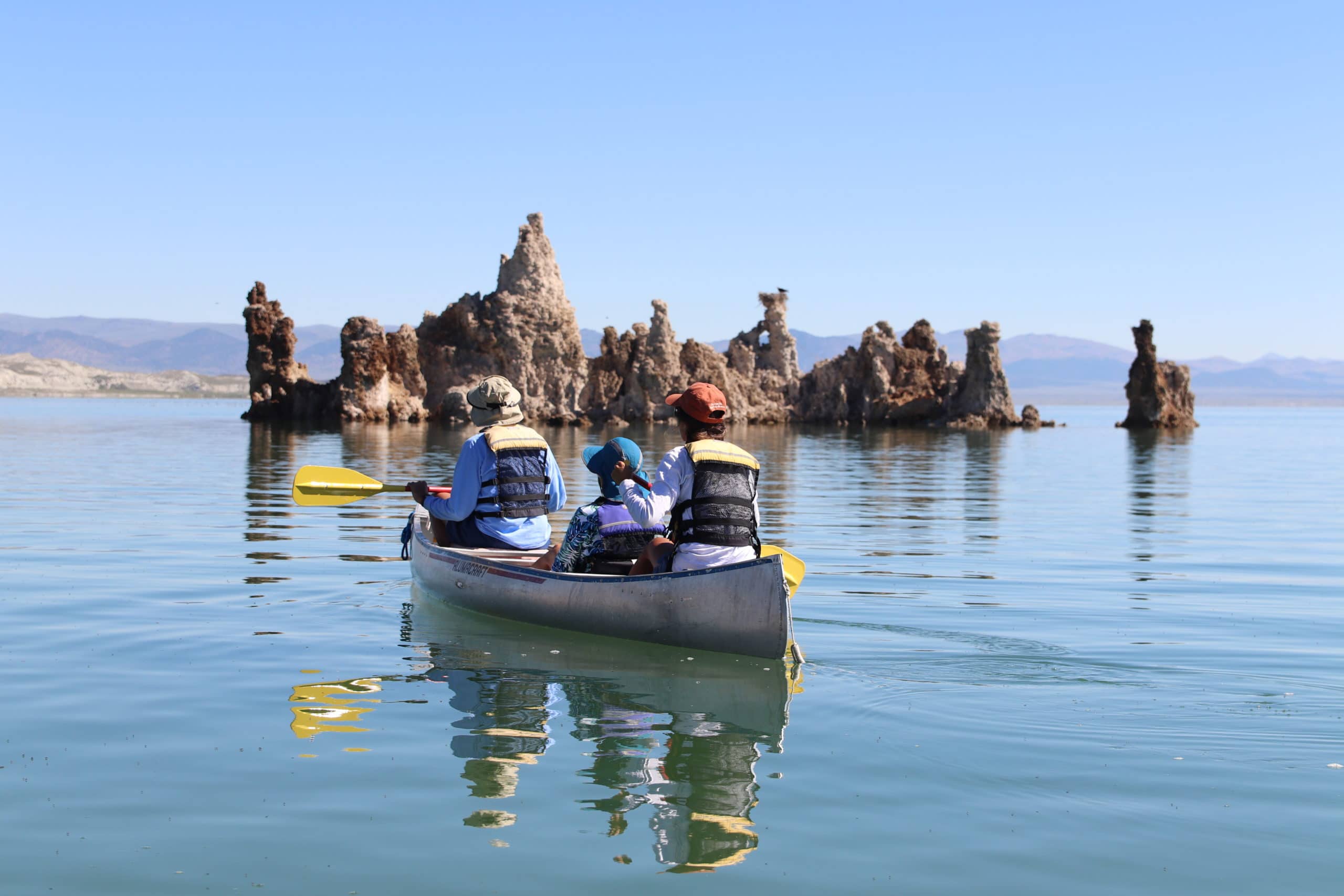 Sample itineraries
Four-hour birding trip for two participants
Meet in Lee Vining at 7:30am and drive to Mono Lake County Park for two hours of birding willow habitat and lakeshore. At 9:30am, drive to DeChambeau Ranch and Ponds to bird sagebrush habitat and tall cottonwoods, as well as open water ponds and marsh for two hours. Return to Lee Vining at 11:30am.
Cost for members: $200; non-members: $260
Two-hour Mono Lake ecology and natural history trip for four participants
Meet in Lee Vining at 9:00am and drive to South Tufa. Walk the South Tufa and Navy Beach loops with a naturalist to learn the in-depth natural history of the lake, plants, animals, and water history. Return to Lee Vining at 11:00am.
Cost for members: $150; non-members: $195
Other ideas or topics: Explore different ecosystems, easy to moderate day hike, wildflower walk, sunrise or sunset photography, winter ecology, butterfly focus, local history—we do it all!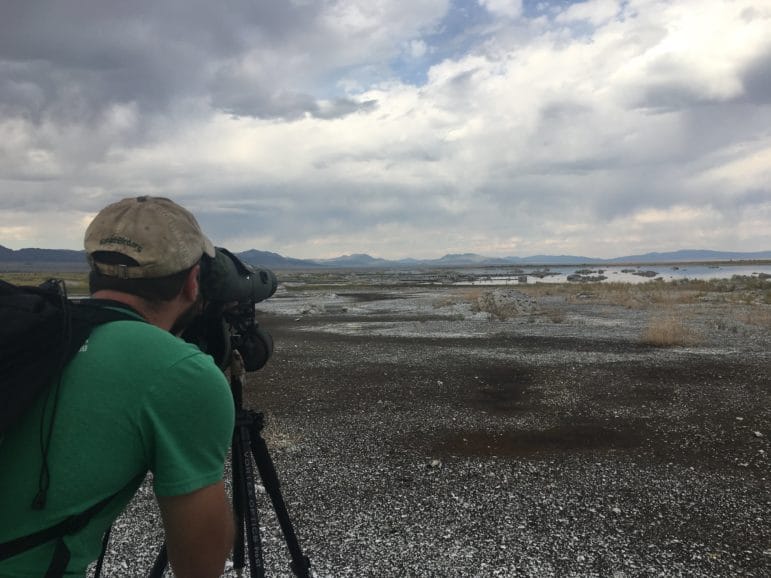 Testimonials
"We jumped at the chance for a full day of birding with Nora. We were delighted to find that she is not only an expert birder who knows her patch well, but has a broad range of associated skills in natural history as well. If you are looking for a birding guide in the Mono Lake area, Nora and the Mono Lake Committee can't be beat."

—Jess Morton
"We spent two wonderful mornings birdwatching with Nora. She is very knowledgeable and an excellent observer of birds and other wildlife. Besides, she's a lot of fun to be with. We recommend her highly."

—Marty Maskall and Subhash Chand
"I brought along my granddaughters who are aged six and eight. I had asked Nora to arrange some activities they would enjoy. We canoed, swam in Mono Lake, rinsed off in Rush Creek, and explored Rattlesnake Gulch. All along Nora kept checking with them and pointing out various insects, birds, and bugs. The kids were mesmerized and the day with Nora was a special highlight of our week there. The custom guided trip was a great addition to your program and no one could have done it better than Nora. We will definitely return and use her again."

—Steven Pace
Meet your guide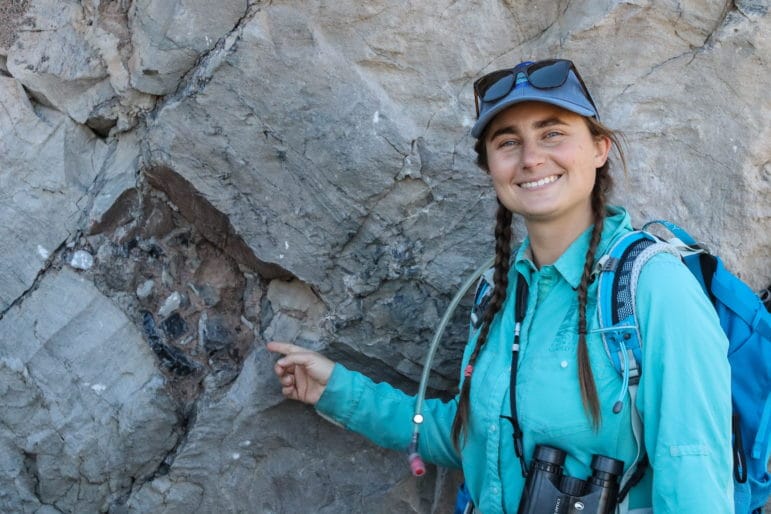 Nora Livingston is the Mono Lake Committee's Lead Naturalist Guide. She is a passionate naturalist who spent her childhood immersed in nature from day one. Nora got her professional start as a naturalist/interpreter through the Mono Lake Committee intern program in 2008, where she led natural history tours of the lake and weekly birding walks. She has since led many popular birding field trips for the Mono Basin Bird Chautauqua, and many custom trips as Lead Naturalist Guide since 2016. Nora also worked as a seasonal ornithologist for seven years; a job that took her to the most beautiful corners of the state and beyond. It is Nora's utmost joy to share her love of birds and nature with anyone and everyone to help foster a deeper respect for this unique planet. She is a trained Wilderness First Responder and EMT.