Thank you for your interest in working at the Mono Lake Committee!
We're biased, but we think it's a pretty great place to work: we're a friendly, welcoming, and close-knit staff who support each other and the organization's mission. We're committed to being good stewards and ambassadors for the Mono Basin while fostering the sense of wonder instilled by this magnificent landscape.
The Mono Lake Committee values a diverse, inclusive, and equitable workplace where all employees and volunteers feel respected and appreciated. We are committed to a nondiscriminatory approach and provide equal opportunity for employment and advancement in all of our departments.
Summer seasonal positions
Each year, the Mono Lake Committee hires about ten people to help with tours, bookstore staffing, education programs, and events throughout the very busy summer season. These are full-time, hourly jobs that typically run from late May through late August or September.
Hiring for 2021
Normally we begin accepting applications on January 1, but for 2021 we will delay the hiring process until at least February 1, so please check back then. We are hoping that the extra month will provide more clarity about likely public health conditions for the summer and allow us to assess whether we can offer housing to interns. Ideally, summer interpretive programs at Mono Lake will proceed, though in a modified, Covid-safe format, and we are planning for daily operations of the Mono Lake Committee Information Center & Bookstore.
In the meantime, please browse our job descriptions from 2020 below—the descriptions for 2021 will likely be most similar to the postings for the Information Center & Bookstore Assistants and the Mono Lake Interns. Please direct any questions to Claire Landowski, Office Manager, at (760) 647-6595.
Mono Lake Intern
As a Mono Lake Intern, you will assist with the Mono Lake Committee's non-profit, mission-focused work in a variety of ways. Duties include staffing the Information Center & Bookstore (40%), leading education programs (30%), and working in the Mono Lake Committee office on projects (30%) related to the Committee's mission to protect and restore Mono Lake. The Mono Lake Intern position is valuable for those wanting to further their communication skills and gain practical experience working for a successful environmental non-profit.
Birding Intern
The Birding Intern position is similar to the Mono Lake Intern position, but has a special emphasis on leading interpretive bird walks, researching birds and birding issues, assisting with ongoing research projects, and assisting with the annual Mono Basin Bird Chautauqua. Duties are roughly divided among 35% time in the field leading programs, 35% staffing the Information Center & Bookstore, and 30% working in the office. This position is ideal for bird enthusiasts wanting to further their interpretive, communication, and guiding skills and gain experience in environmental non-profit work..
Canoe Program Coordinator
The Canoe Program Coordinator manages the Mono Lake Committee's weekend canoe tour program on Mono Lake, coordinates weekday canoe tours for the Outdoor Education Center program, and arranges for private tours. Duties include: running between six and eight programs per week once the summer season begins; working closely with other staff to schedule tours and ensure safe, high-quality guided programs; maintaining canoe equipment; managing reservations and canoe revenue; towing the canoe trailer to and from the launch site. This position is ideal for those wanting to further their interpretive and communication skills, guiding experience, and to gain experience in the environmental non-profit world.
Outdoor Education Instructor
Outdoor Education Instructors work in the field about 75% of the time with another instructor and the Outdoor Education Center Manager, assisting with education program coordination and leadership for groups ranging in size between 10 and 20 participants. Groups participating in the OEC program include Los Angeles school and community groups with participants from teenagers to adults. There is a community atmosphere within this program that requires staff to serve in a myriad of roles—instructor, naturalist, janitor, trip leader, mentor, friend, counselor, supervisor, first-aid provider, diplomat, comedian, etc.
Information Center & Bookstore Assistant
Information Center & Bookstore Assistants promote the Mono Lake Committee mission in the Information Center & Bookstore by working with the retail, education, and membership programs. The staff in the bookstore are the primary representatives of the Committee to visitors in the Information Center, which serves approximately 67,000 visitors each year.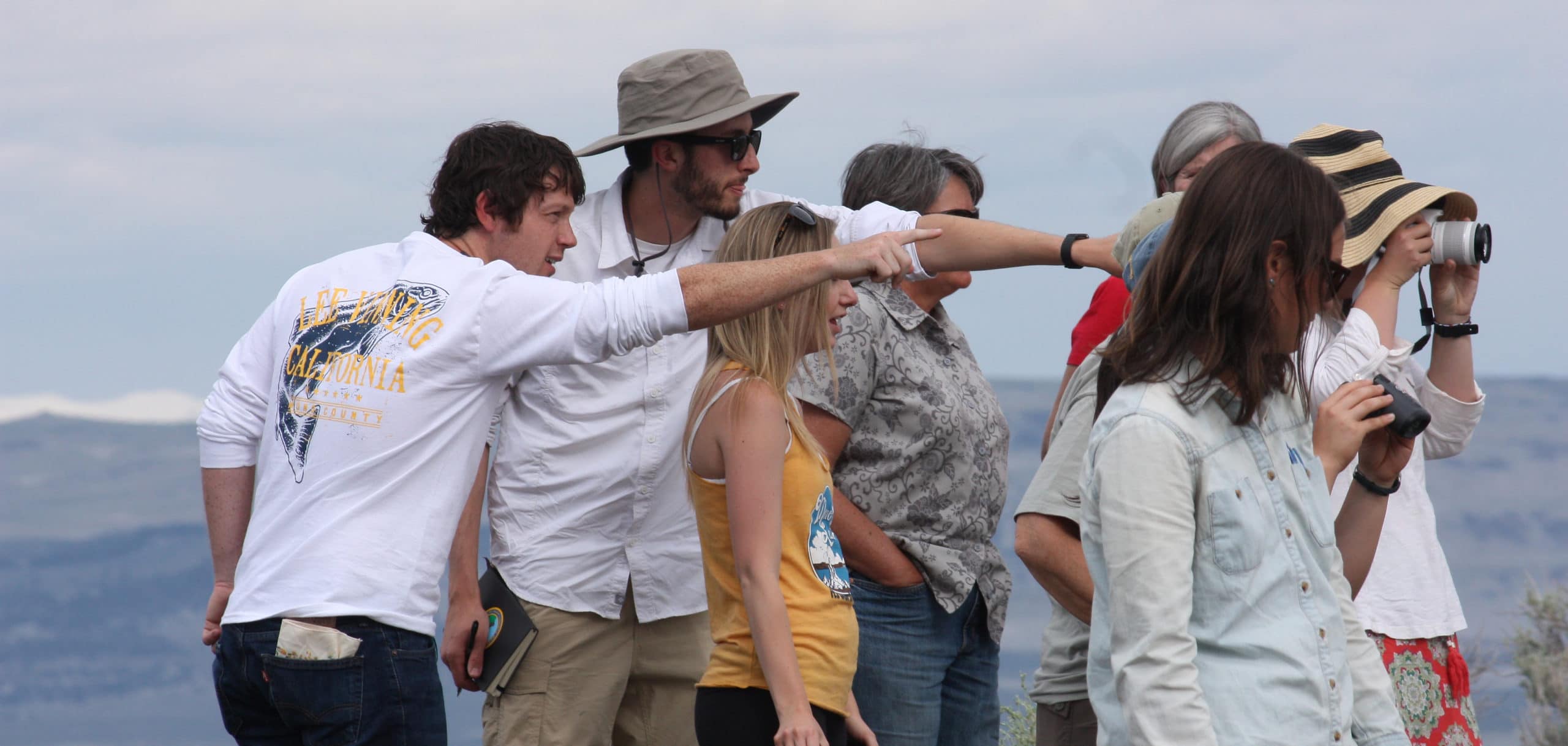 Permanent positions
We currently have no openings for permanent positions at the Mono Lake Committee. Please check back another time. General inquiries may be directed to Claire Landowski, Office Manager, at (760) 647-6595.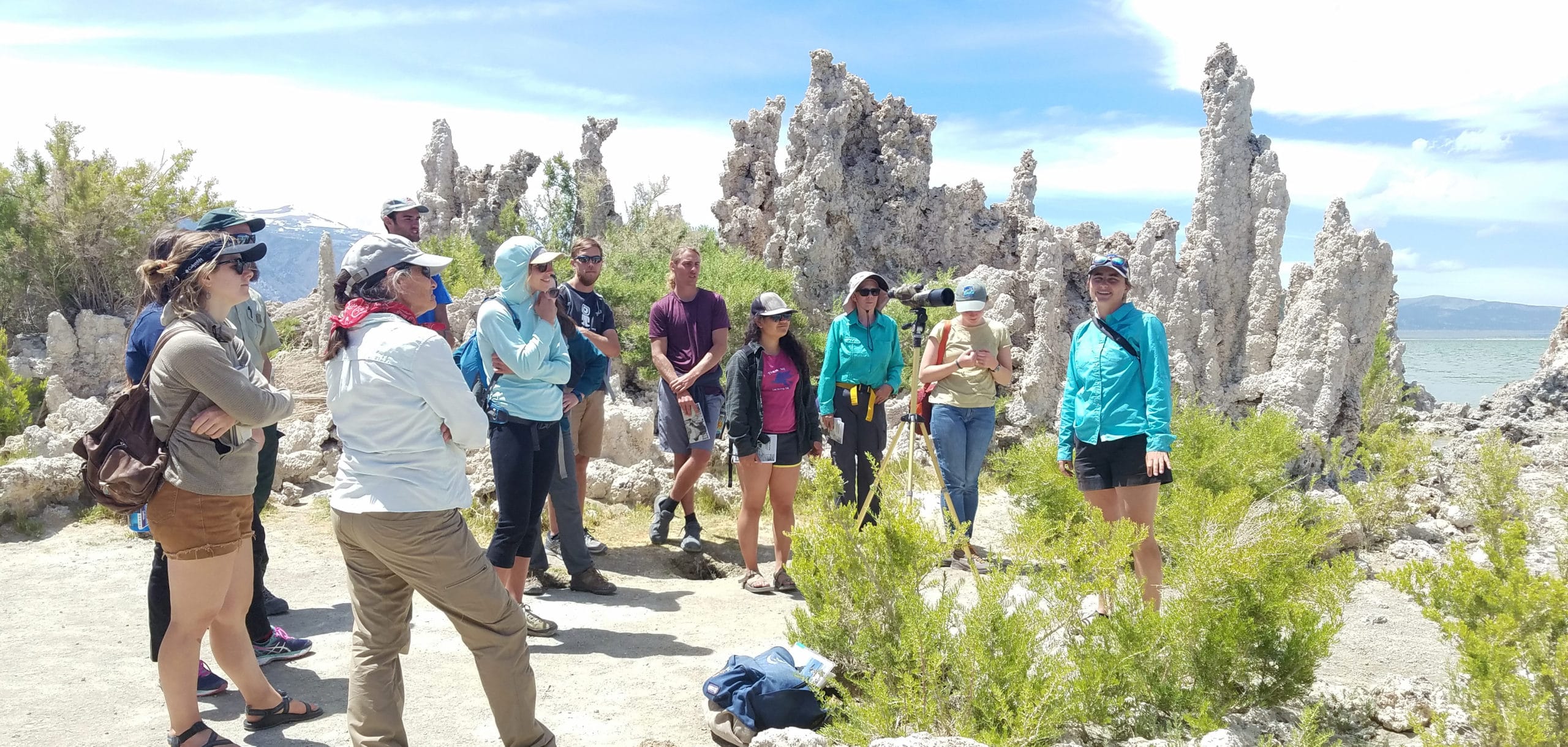 Volunteer
The Mono Lake Volunteer Program is a joint initiative sponsored by the US Forest Service, California State Parks, and the Mono Lake Committee, with support from the Eastern Sierra Interpretive Association and the Bodie Foundation.
The program is always accepting new volunteers—thank you for your interest! For more information, visit the Volunteer Program page.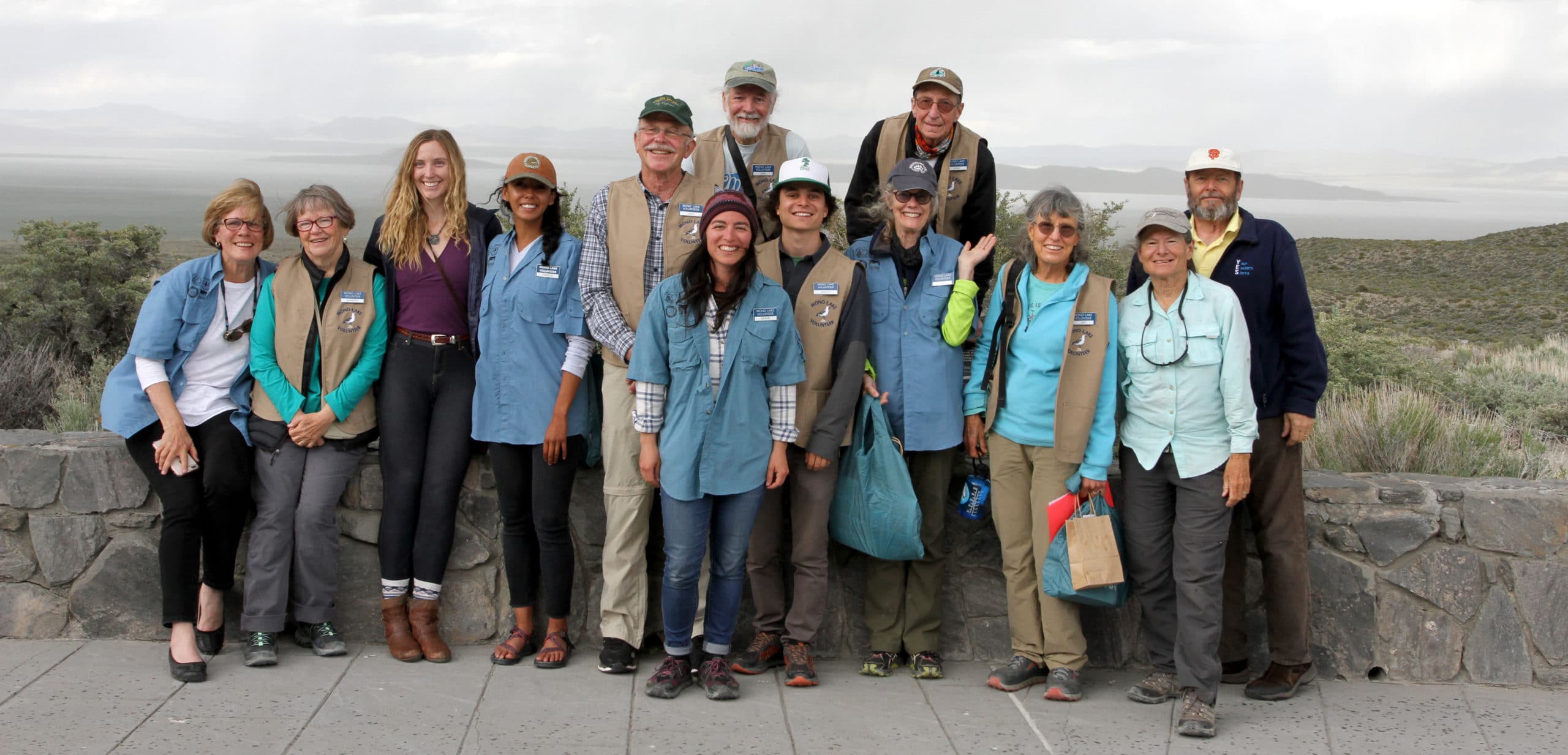 Learn More
Top photo by Erv Nichols.