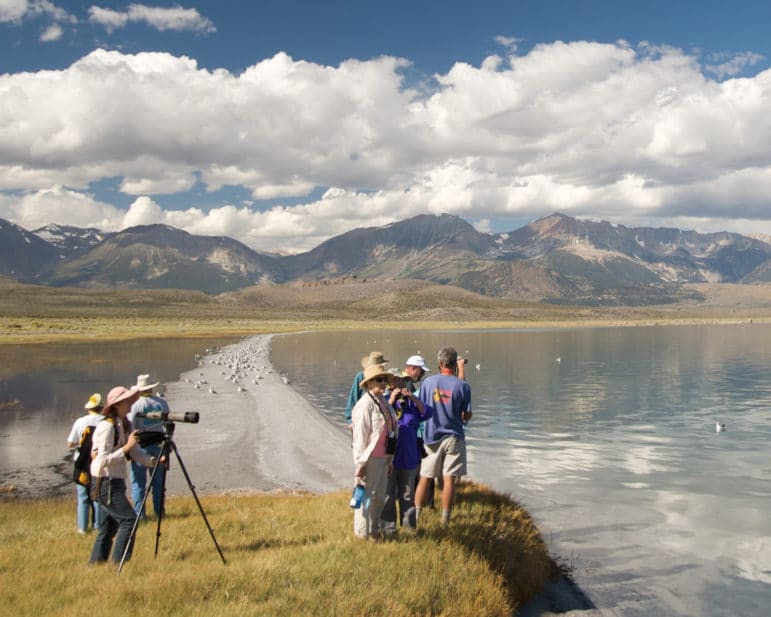 A unique ecosystem, a home for many
Located at the eastern edge of California, between the arid Great Basin and the snowy Sierra Nevada, Mono Lake is an ancient saline lake that covers over 70 square miles and supports a unique and productive ecosystem. The lake has trillions of brine shrimp and alkali flies, millions of birds, and freshwater tributary streams. Along the lakeshore, scenic limestone formations known as tufa towers rise from the water's surface.
Humans have called the Mono Basin home for thousands of years. The Kutzadika'a Paiute are this land's native people and original stewards. In the mid-1800s prospectors and pioneers arrived to make a living from the bedrock and soil. The battle to save Mono Lake from excessive water diversions to Los Angeles began in the last century and continues on.
About Mono Lake
Get Involved
Watch The Mono Lake Story film
Learn more about the natural and political history of Mono Lake.
See live views of Mono Lake
Live webcam views of Mono Lake, Lee Vining, and Mill Creek.
Join the Mono Lake Committee
Help protect Mono Lake for future generations by becoming a member.
Top photo by Arya Harp. Second photo by Russ Taylor.