The Mono Lake Committee offers a variety of educational programs and opportunities for in person and virtual field trips for students of all ages.
From watershed and environmental awareness to natural history and ecology, our education programs for school groups draw on the inspiring Mono Lake story, the lessons of scientific research, individual and collective action, and the rich diversity of the Mono Basin.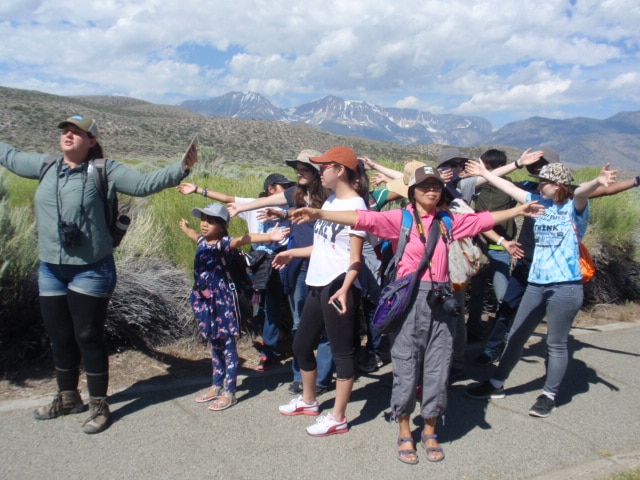 Guided tours: Bring your students to Mono Lake
The Mono Lake Committee leads education programs for elementary to graduate age students, and environmental justice and community groups of all ages. Program location sites include the Mono Lake shoreline, volcanoes, riparian canyons, and the high Sierra Nevada alpine environment. There is an ideal location and lesson for every group.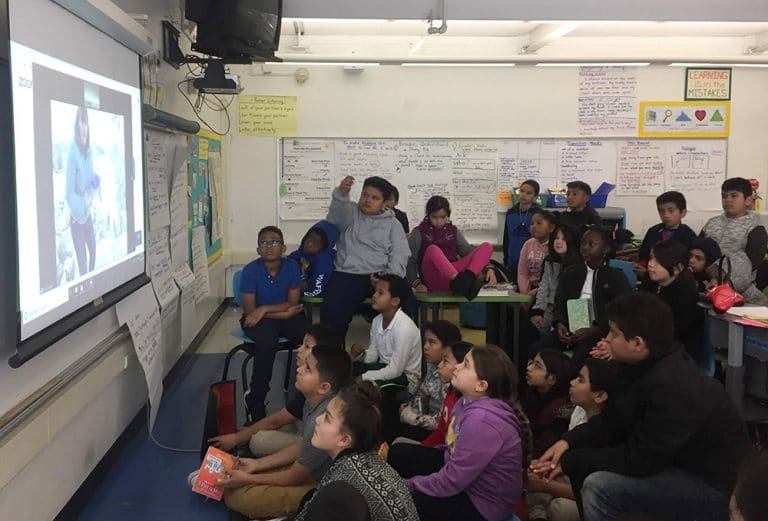 Virtual tours: Bring Mono Lake to your students
If you are interested in a tour, but are unable to visit Mono Lake, there are opportunities to engage in virtual tours remotely. Whether you're in California, across the country, or around the world, we can help connect you to Mono Lake! Our knowledgeable guides can virtually join you from the shore of Mono lake to share its history, the views, and answer questions along the way. Tours are supplemented with experiments, visuals, and the sounds of Mono Lake—we do our best to make the virtual experience as interactive as possible.
Tour leaders and partners
Working in partnership with the Mono Basin National Forest Scenic Area and the Mono Lake Tufa State Natural Reserve, our staff and volunteers lead programs for over a thousand students and teachers each year. Mono Lake Committee staff and volunteers are well trained, and many are longtime Mono Basin residents who stay up to speed on local research and have years of experience teaching in the field.
Contact us
We love sharing the educational lessons of Mono Lake and are happy to go the extra mile to make our programs available to all students. For more information on school programs, email Education Director Rose Nelson or call (760) 647-6595.
Learn More