August 20, 2021
@
7:00 am
–
August 22, 2021
@
3:00 pm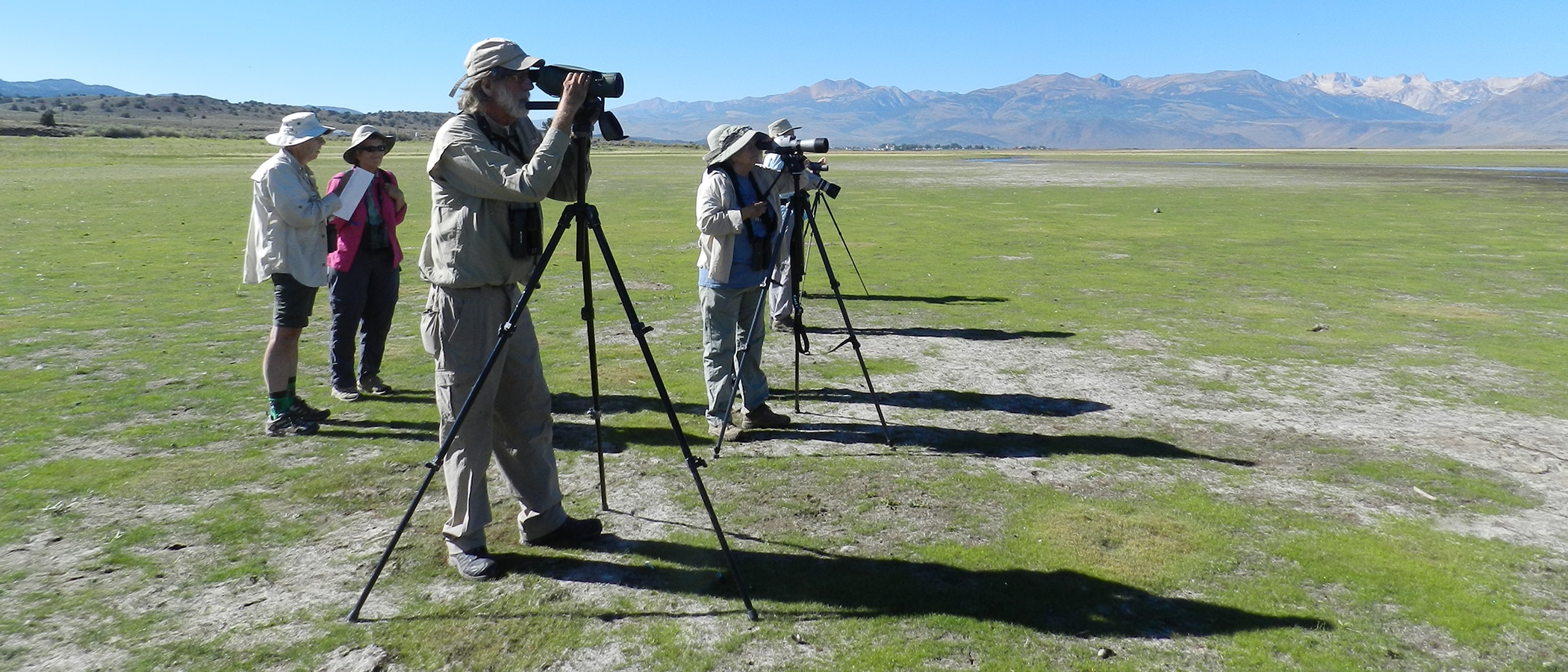 The east slope of the Sierra Nevada is a major migration route for birds traveling from northern nesting areas to warm southern habitats. As a result, August is the time of year to see late summer migrants and early arriving wintering birds in the Mono Basin, Bridgeport Valley, and Long Valley. Dave Shuford is an expert birder and retired professional ornithologist. His bird research in the region includes a long-term study on the ecology of Mono Lake's California Gull colony, an atlas of breeding birds in the Glass Mountain area, and surveys of Snowy Plovers at Mono and Owens lakes. Photo by Sandra Noll.
Falling for the Migration is full. Add your name to the waitlist here:
Details
Date: August 20–22, 2021

Instructor: Dave Shuford

Price: $167 for members / $182 for the public

Event Category:

Registration: Begins April 15, 2021 at 9:00am PDT for Mono Lake Committee Members.

Questions? Contact the field seminar team by email or phone at (760) 647-6595.

This winter's record snowfall has severely impacted postal service in Lee Vining. We appreciate your patience as it may take a little longer than usual to process mail and donations.