August 27, 2022
@
7:00 am
–
3:00 pm
As birds fly south for winter, people often wonder: "Where exactly are they going? Where are they coming from? How long does it take them to get there? How do they know where to go?" This seminar strives to answer those questions during a fun time in the field observing these lightweight travelers as they fuel up along the way. We will focus on shorebirds, but there will be plenty of songbird migrants to see as well. Spotted Sandpiper photo courtesy of Sandra Noll.
Details
Date: August 27, 2022
Instructor: Nora Livingston
Price: $130 for members / $145 for the public
Registration: Begins February 17, 2022 at 9:00am PST for Mono Lake Committee members.
Questions? Contact the field seminar team by email or phone at (760) 647-6595.
Activity level: EASY
This seminar's activity level: easy. We will be walking about two miles total for the day, over several stops, at "birding pace," which is slow. We will stick to established roads and trails. Birding includes time standing still in the field, some of which may be in the sun without much shade.
Event Category: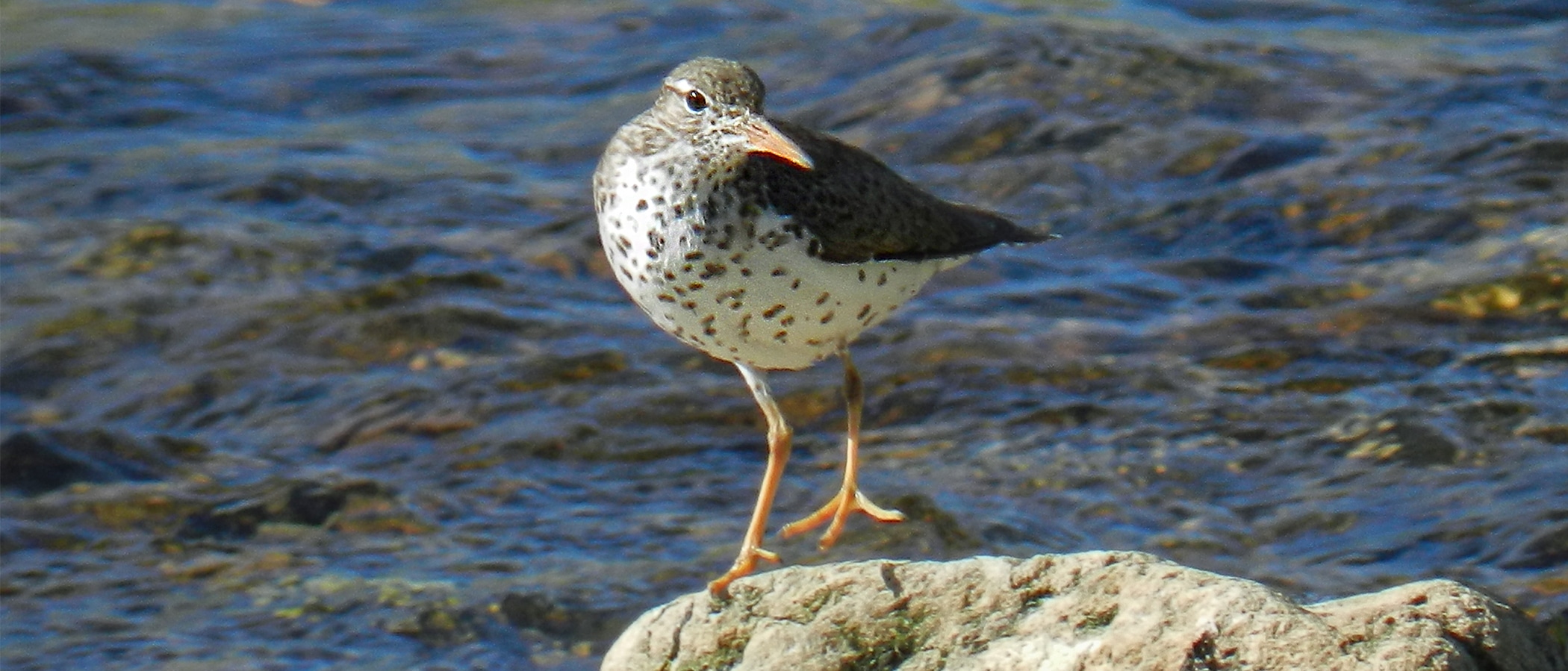 This winter's record snowfall has severely impacted postal service in Lee Vining. We appreciate your patience as it may take a little longer than usual to process mail and donations.