September 10, 2022
@
8:00 am
–
5:00 pm
The Mono Basin extension of the Los Angeles Aqueduct began exporting water 350 miles south to the City of LA in 1941. Today, the aqueduct must balance competing needs instead of exclusively serving one. Join Mono Lake Committee Education Director Rose Nelson for a focused, field-based investigation of the north end of the aqueduct. This field seminar will provide a great overview of the Mono Basin system, the Los Angeles Aqueduct, and a few of the historical, engineering, and ecological anecdotes that make up this fascinating water infrastructure.
Details
Date: September 10, 2022
Instructor: Rose Nelson
Price: $130 for members / $145 for the public
Registration: Begins February 17, 2022 at 9:00am PST for Mono Lake Committee members.
Questions? Contact the field seminar team by email or phone at (760) 647-6595.
Activity level: EASY
This seminar's activity level: easy. We will be walking short distances from cars on mostly graded or well-established flat trails. There will be a few short off trail sections in soft sand on relatively flat ground. Many locations are in full sun and the seminar will require quite a bit of standing.
Event Category: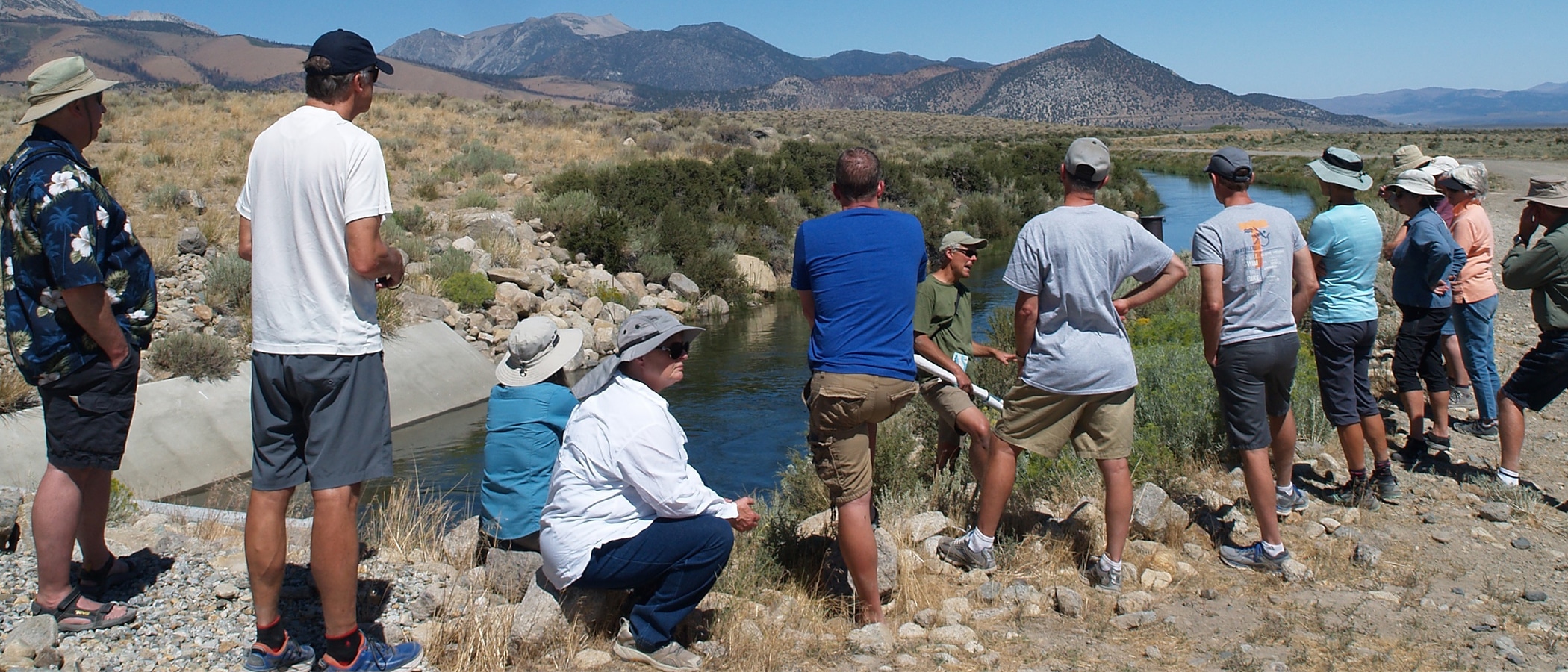 This winter's record snowfall has severely impacted postal service in Lee Vining. We appreciate your patience as it may take a little longer than usual to process mail and donations.