August 19
@
4:30 pm
–
August 21
@
3:00 pm
Summer is a great season for afternoon cumulus cloud formations and sunset color, typically then yielding clear skies for Milky Way night photography. Accomplished local photographer Jeff Sullivan will teach you some of his favorite techniques and show you some of his favorite spots for landscape and night photography in the Mono Basin. Photo courtesy of Jeff Sullivan.
Details
Date: August 19–21, 2022
Instructor: Jeff Sullivan
Price: $295 for members / $310 for the public
Registration: Begins February 17, 2022 at 9:00am PST for Mono Lake Committee members.
Questions? Contact the field seminar team by email or phone at (760) 647-6595.
Activity level: MODERATE
This seminar's activity level: moderate. We will be walking up to two miles a day at a leisurely pace, some of which will be over uneven terrain, off trail, and may include stepping up and over obstacles. Finding stable footing can be difficult at night. Participants will need to carry their camera equipment from the cars to field locations and back. We will be standing for several hours at a time while out in the field; some of that time may be in the sun without much shade.
Event Category: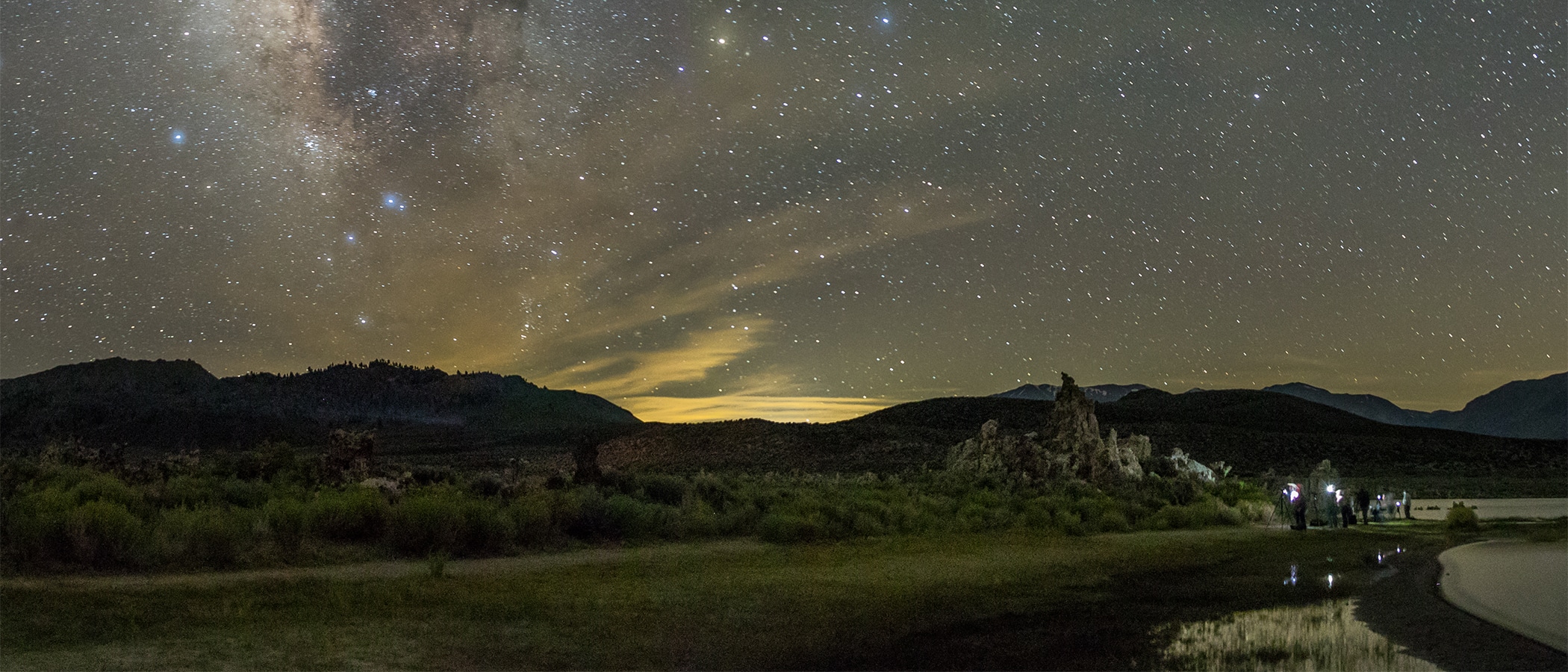 Related Events