September 11, 2022
@
6:00 am
–
12:00 pm
Tioga Pass Run schedule
6:00am – Packet pickup/registration opens
7:00am – Start time for walkers
8:00am – Start time for runners
12:00noon – Course cut-off time
Join the camaraderie of the Tioga Pass Run: 3,200 feet of elevation gain over a 12.4-mile-long course along the shoulder of one of the most scenic highways in the country. Proceeds from the run benefit the Mono Lake Committee.
Registration is now open!
Registration opens soon.
Sign up for Tioga Pass Run updates: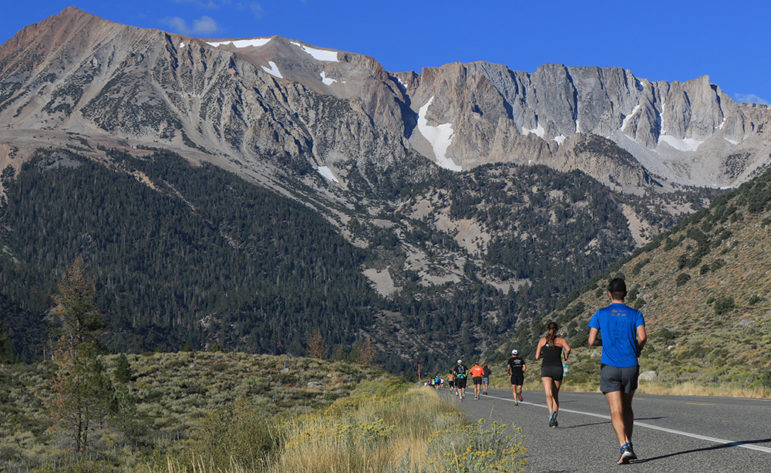 About the run
Located on the eastern side of the Sierra Nevada mountain range, Tioga Pass is the eastern gateway to Yosemite National Park. The start line is in the town of Lee Vining at an elevation of 6,781 feet above sea level and the finish line is at the top of Tioga Pass at 9,945 feet.
This run allows you to truly enjoy the beauty of the Eastern Sierra from Mono Lake to Tioga Pass. Proceeds from the Run benefit the Mono Lake Committee.
Be prepared for any weather, from warm late summer temperatures to early winter snow flurries. Weather conditions can vary greatly from the start to finish line. There will be aid stations at miles 3, 6, 9, and the finish. An ADA compliant portable toilet will be available at aid station 2 at the 6 mile mark. Car shuttles will be available to transport gear bags to the finish line during the Run and to provide participants with transportation back to Lee Vining after the Run.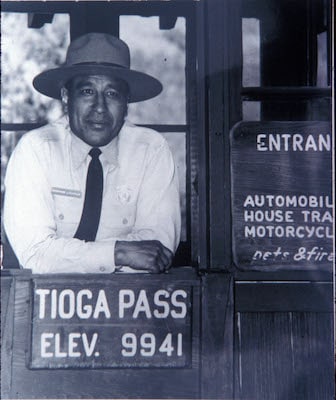 In memory of Ferdinand Castillo
The Tioga Pass Run is dedicated to the memory of Ferdinand Castillo, who is part of the history of the Tioga Pass entrance to Yosemite National Park. He cheered on the Tioga Pass Run finishers for the first 13 years of the run, and is with us in our memories, reminding us to tread carefully on the delicate alpine environment of Tioga Pass.