We are proud to announce the recipients of the 2011 Mono Lake Committee Scholarship. Angela Jeanne Annett and Quincy Parker, both seniors at Lee Vining High School, wrote essays that won them each $1,000 to help with their education expenses. Students respond to one of these two essay questions: How has Mono Lake or the Mono Basin influenced your life and your choice to go to college? What do you expect to do to change the world for the better with particular regard to solving natural resource issues?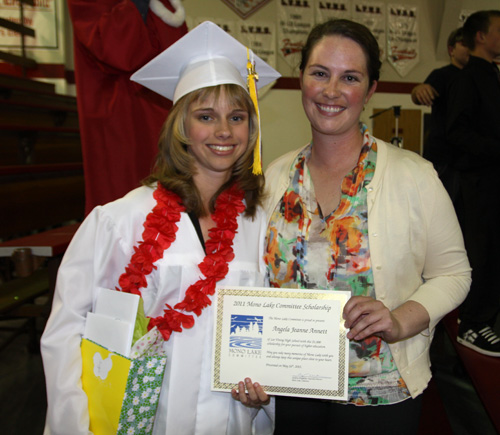 Angela wrote, "As I work towards achieving my BFA in Animation and Visual Effects at the Academy of Art University I plan to feature my love for nature and the protection of its natural resources as a main focus within my field of work." See Angela's complete essay here.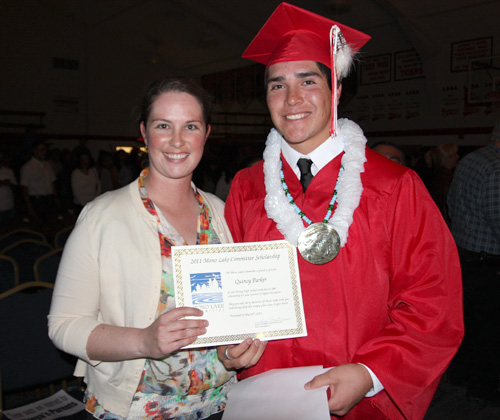 Quincy Parker wrote, "I was born and raised in Lee Vining, California and live next to the great, beautiful Mono Lake. The lake has influenced me to continue in school and one day bring back the knowledge to be a part of helping this place. " See Quincy's complete essay here.
The Committee supports students pursuing higher education who display a personal connection with Mono Lake and the Mono Lake story with two $1,000 scholarships to the applicants with the best essays. Mono County resident high school seniors who have firm plans to attend a two- or four-year college within a year of graduation qualify for the Mono Lake Committee Scholarship.
If you are interested in the scholarship program please contact Arya Degenhardt at (760) 647-6595. For more information on the Mono Lake Committee Scholarship click here. Committee members have already been very supportive of the program, sending in donations for the scholarships—thank you!
Top photo by Ava Stavros.