This post was written by Ryan Price, 2013 Birding Intern.
Great weather, excellent field trip leaders and presenters, and an amazing place for birds made the 2013 Mono Basin Bird Chautauqua a soaring success. Over 300 participants and more than 50 presenters migrated to Lee Vining making this the largest Chautauqua to date!
Event topics covered wildflowers, mammals, woodpeckers, bighorn sheep, trees, writing, drawing, butterflies, bird calls, bird language, kayaking, image editing, bats, poetry, bugs, and the traditional bird calling competition. Notable presenters were poet Tom Crawford; artist Lisa Walraven, who brought many of her original paintings; woodpecker expert Steve Shunk; field sketching expert John Muir Laws; bird language expert Jon Young; and Ted Beedy, Keith Hansen, Ed Pandolfino, who have a new book that's just out: Birds of the Sierra Nevada.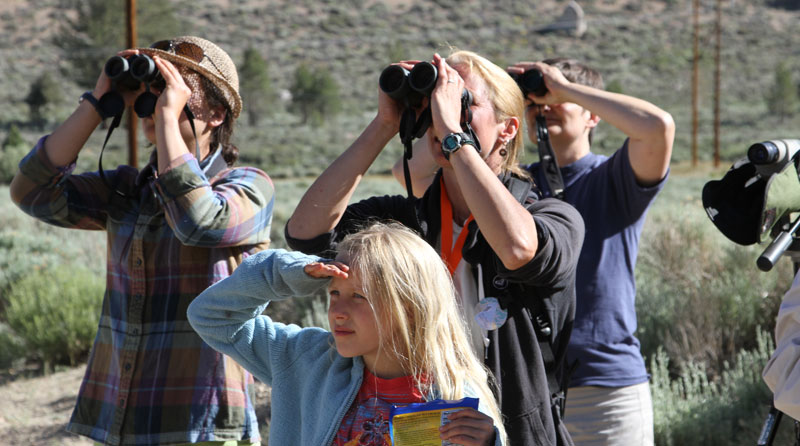 Beginners and experts alike come to the Chautauqua to hone their skills, see old friends, and enjoy a weekend in the great Mono Basin. There were even events for kids, like Birding for Fledglings and Nature Stories, both led by author of numerous children's books, Michael Ross.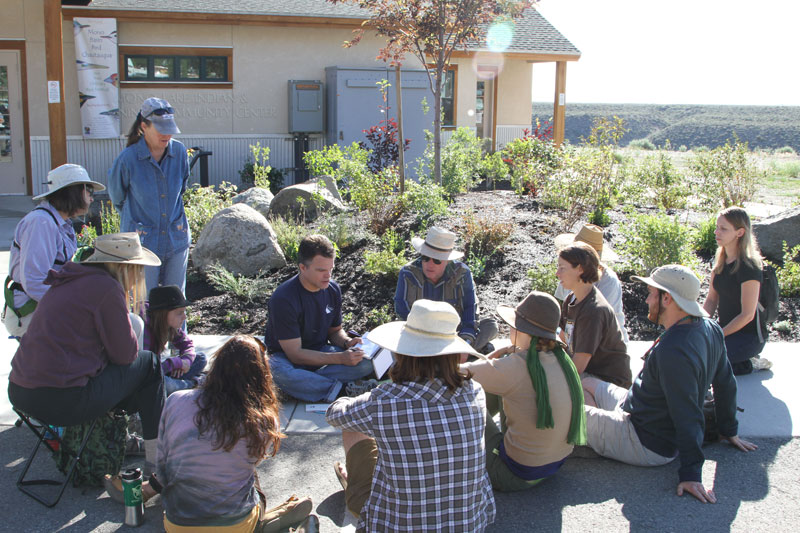 On Sunday, we wrapped things up with some great bluegrass music from The Trespassers, and a fundraising lunch from Lee Vining High School. The bird calling competition kept the experts on edge, as participants went up to the mic to perform their special bird call.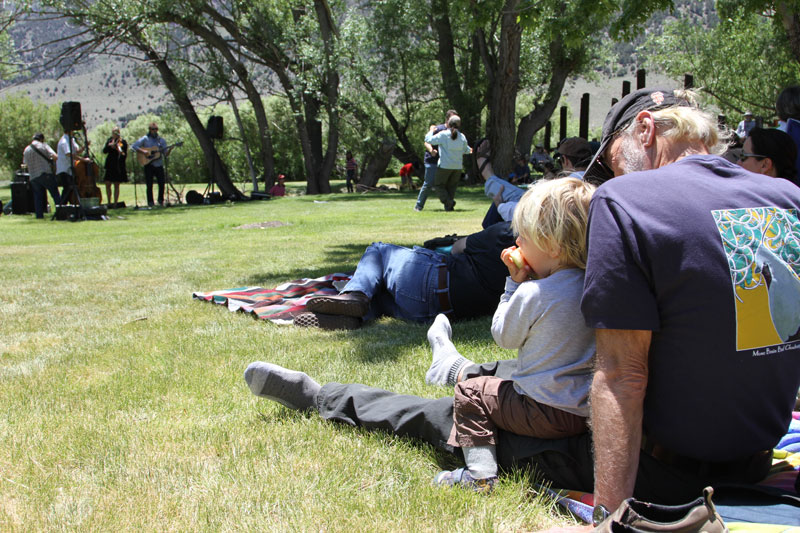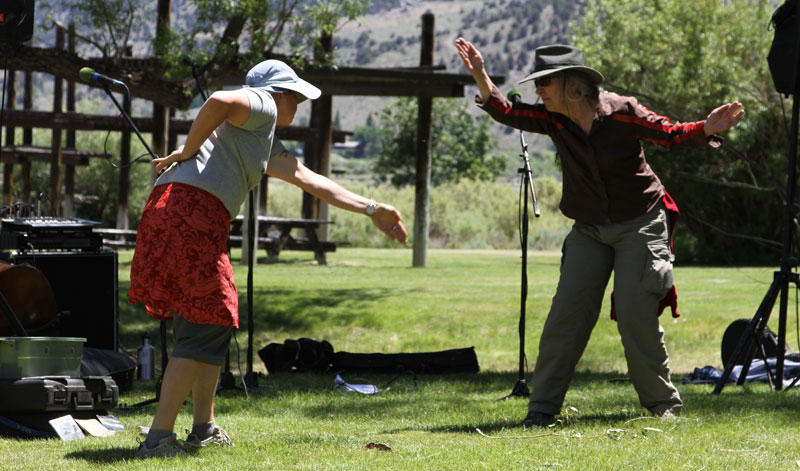 A big thanks goes out to all of those involved; event organizers, partners, presenters, and volunteers.  We couldn't have done it without you!  See you next year when the atypical fun starts all over again!