This post was written by Julia Frankenbach, 2014 Project Specialist.
Calling all runners and walkers! Registration for the 34th annual Tioga Pass Run opens on Thursday, May 1st. This year's Run is taking place on Sunday, September 7th.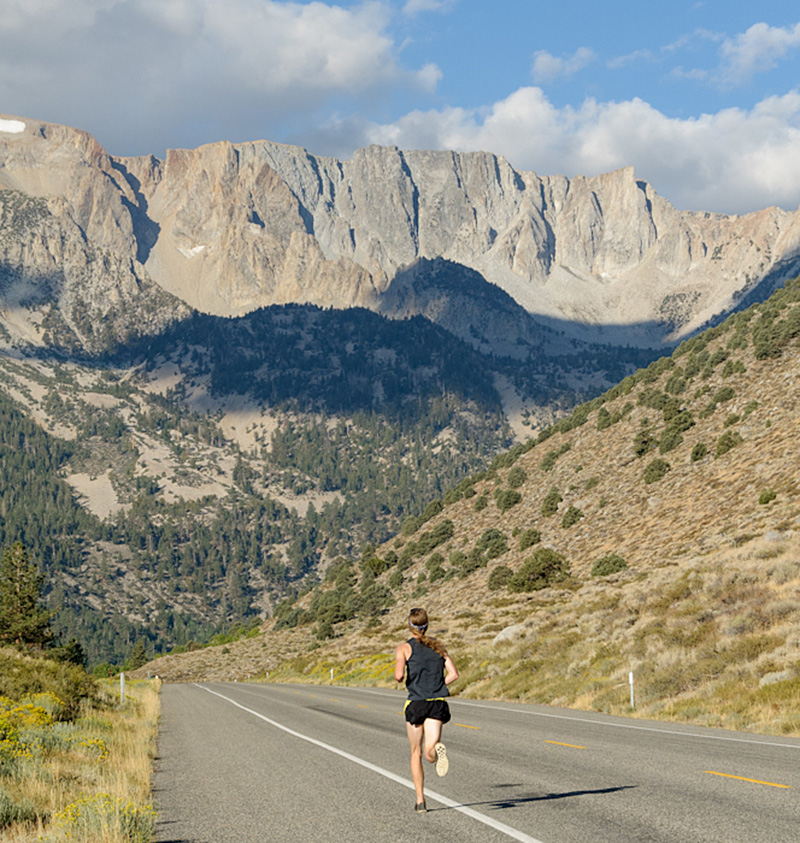 Register on or before July 31st to receive a free T-shirt with your registration! Proceeds from the Run benefit the Mono Lake Committee. Not a member of the Mono Lake Committee yet? Be sure to select "yes" when asked if you would like to become a member, and we will add a free one-year membership to your registration (this offer applies only to those who are not already members of the Mono Lake Committee).
Join an outdoor-loving community of runners, walkers, and stewards of the fragile and beautiful Tioga Pass ecosystem by participating in this year's run. Hosted by the Mono Lake Committee, the Tioga Pass Run is the longest continuously occurring race in the Eastern Sierra (every year since 1980). It gains 3,200 feet of elevation over a 12.4-mile-long course along the shoulder of one of the most scenic highways in the country. The Run starts in Lee Vining at an elevation of 6,781 feet and finishes at the Tioga Pass entrance to Yosemite National Park at an elevation of 9,945 feet.
During the Run there will be aid stations at miles 3, 6, 9, and at the finish. Car shuttles will be available to transport gear bags to the finish line and to provide participants with transportation back to Lee Vining afterwards. A picnic, raffle, and award ceremony will be held at the Tioga Gas Mart after all runners have completed the race. All athletes get a voucher for free fish or veggie tacos at the Tioga Gas Mart's famous Whoa Nellie Deli.
Feeling especially energetic? Then the Graniteman Challenge may be for you. The Challenge entails the 1- or 2-mile "granite-to-granite" swim across June Lake on September 5th, the 100-mile High Sierra Fall Century bike race on September 6th, and the 12.4-mile Tioga Pass Run on September 7th. Participate in all three events to earn the coveted "Graniteman" title. Sign up here.
We hope to see you at this September's 34th annual Tioga Pass Run. Feel free to call the Mono Lake Committee at (760) 647-6595 with any questions. Remember: there's only one hill!