This post was written by Charlotte Johnston-Carter, 2017 Mono Lake Intern.
Each year millions of people visit the Mono Basin, and most leave only footprints, but some leave a bit more…. Litter is common throughout the basin, but Lee Vining Creek often gets the brunt of it since it's one of Mono Lake's most popular tributary streams for fishing and camping.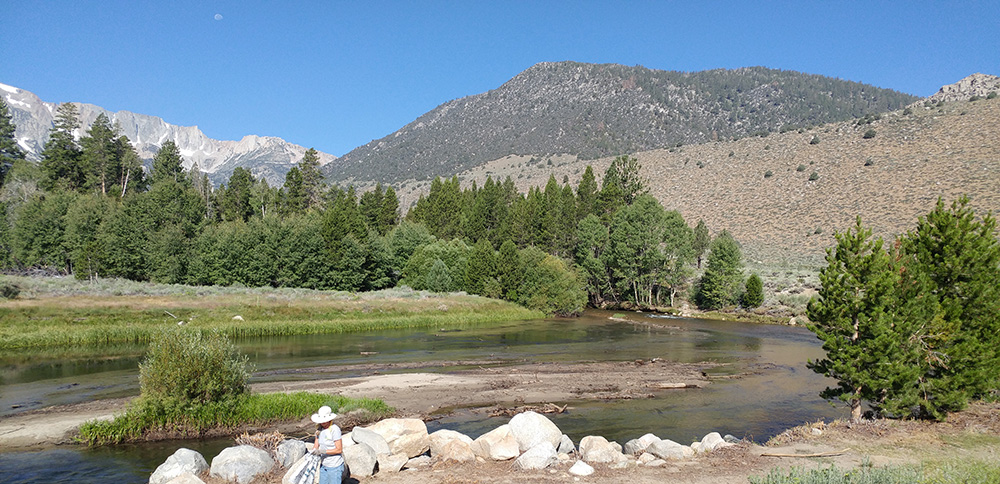 Every year the Mono Lake Committee helps clean up Lee Vining Creek as part of the Great Sierra River Cleanup, a Sierra-wide event organized by the Sierra Nevada Conservancy. The Great Sierra River Cleanup has removed over 817 tons of trash and recyclables from the watersheds that provide more than 60% of California's developed water supply. Our annual clean-up of Lee Vining Creek is a great opportunity to tidy up the watershed that provides water to the biggest city in California, Los Angeles.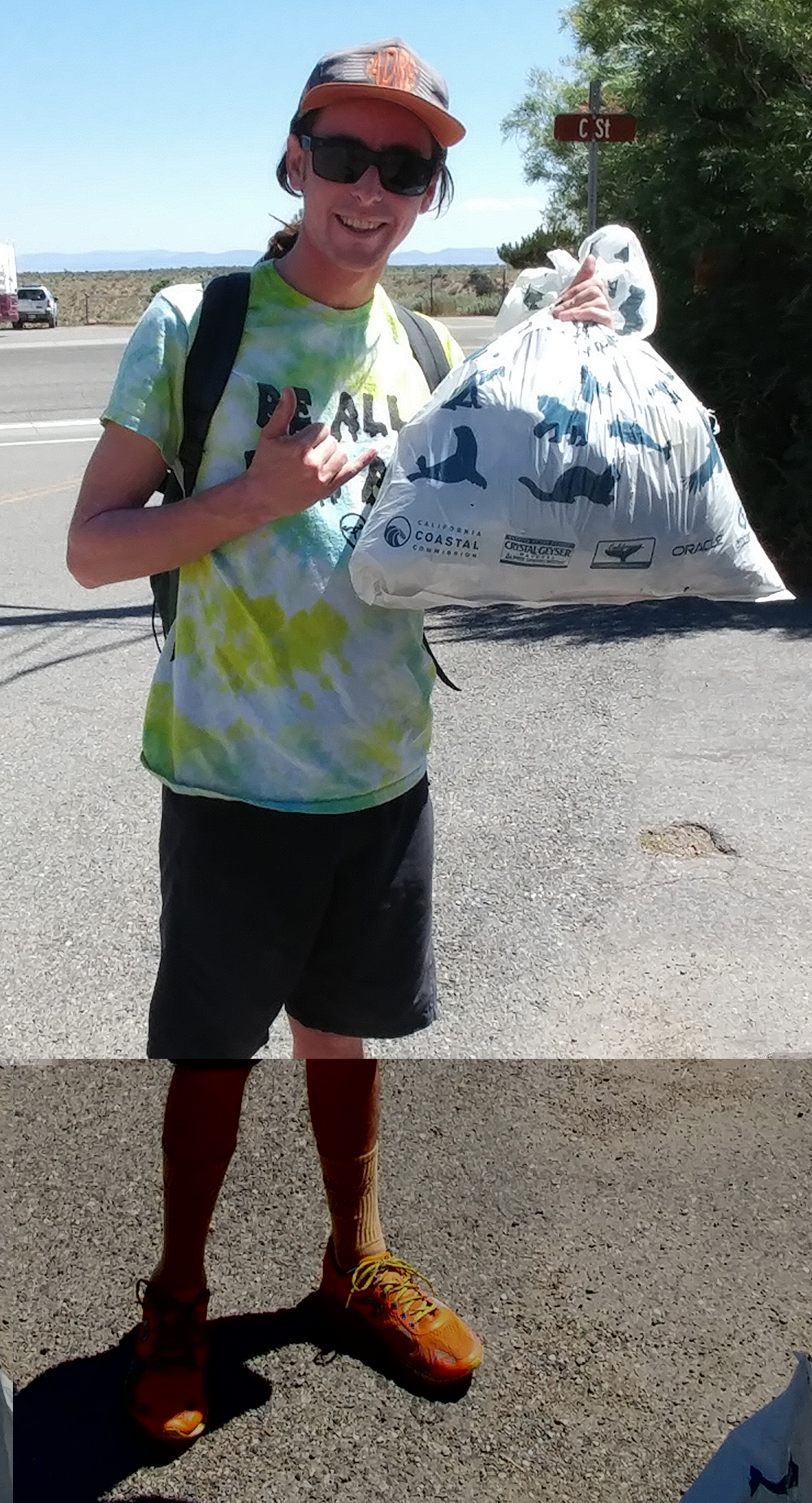 This year we hosted the cleanup on Saturday, August 12. Six volunteers and I went to the Lee Vining Creek diversion structure off of Highway 120 west. We split up into teams and walked below, above, and around the dam and picked up as much litter as we could see—there was a lot of trash to pick up. The Lee Vining Diversion is where Los Angeles Department of Water & Power diverts water from Lee Vining Creek into the Los Angeles Aqueduct. It is also a popular fishing spot for locals and visitors alike—lots of people visit it every day.
At the end of two hours we had collected over 20 pounds of trash and recyclables, most of which was broken fishing line, food wrappers, and cigarette butts, though we also found an old Walkman CD player. Thank you to the volunteers who came out and helped last Saturday—it was a successful and fun event because of you!