The Mono Lake Committee's 2021 Annual Report is now available online and in print!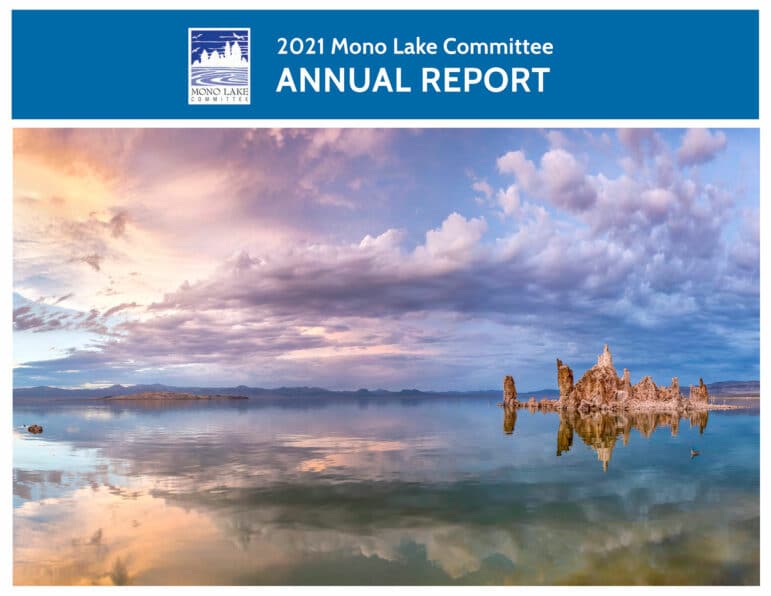 The report is full of photos of the Mono Lake Committee in action in our focus areas of protection, restoration, education, and scientific research. It also has the Committee's audited financial information for 2020, our ecological footprint, list of Mono Lake Volunteers, and the listing of Defense Trust and Guardians of the Lake members.
The Annual Report provides a window into the Mono Lake Committee's work on behalf of Mono Lake every day of the year. We hope you enjoy seeing what we are, together, doing for Mono Lake. If you would like a hard copy of the report, please contact me by email or call (760) 647-6386 x111.
For the Committee's Annual Reports, Form 990, and Audited Financials, please click here.
Top photo courtesy of Ronald Williams.