Last month, Mono County high school seniors celebrated graduation throughout the Eastern Sierra. The Mono Lake Committee awarded $1,000 scholarships to two very deserving seniors: Esha Eilts from Lee Vining High School and Kelly Thompson from Coleville High School.
Along with submitting a scholarship application, we ask students to go to Mono Lake and write an essay that answers the question, "why do places like Mono Lake matter?" We received beautiful essays, many that relayed the struggles of this past winter, and how Mono Lake brought students some peace. Esha's and Kelly's essays, however, really stood out to us.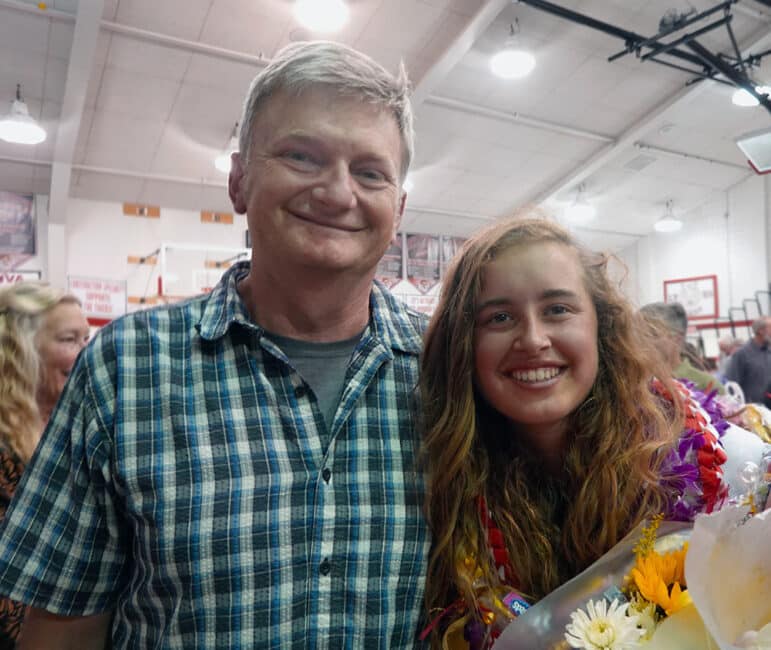 Esha's essay was heartfelt and made us feel like we were with her at Mono Lake. She wrote: "I love my community and the nature that surrounds it. I will always remember being on June Mountain and seeing the deep blue of Mono Lake miles away. Backcountry skiing above Mono Lake and watching it appear bigger and bigger the higher I got. In the summer time getting salt in my hair and floating as I watch the birds and clouds float by. This evening all of the colors seem subdued, tired, the light gray sky glimmers in the lake. Everything appears simple, gray, brown, white, but as I look more at everything the more complicated it becomes, all the different grays, browns, and whites, the shifting shades. Just like life, it can be beautiful but not always easy. Mono Lake however, and other places in nature are my outlet to feeling at peace and as I sit here I feel at peace, more so than I have in a long time." You can read the rest of Esha's essay here.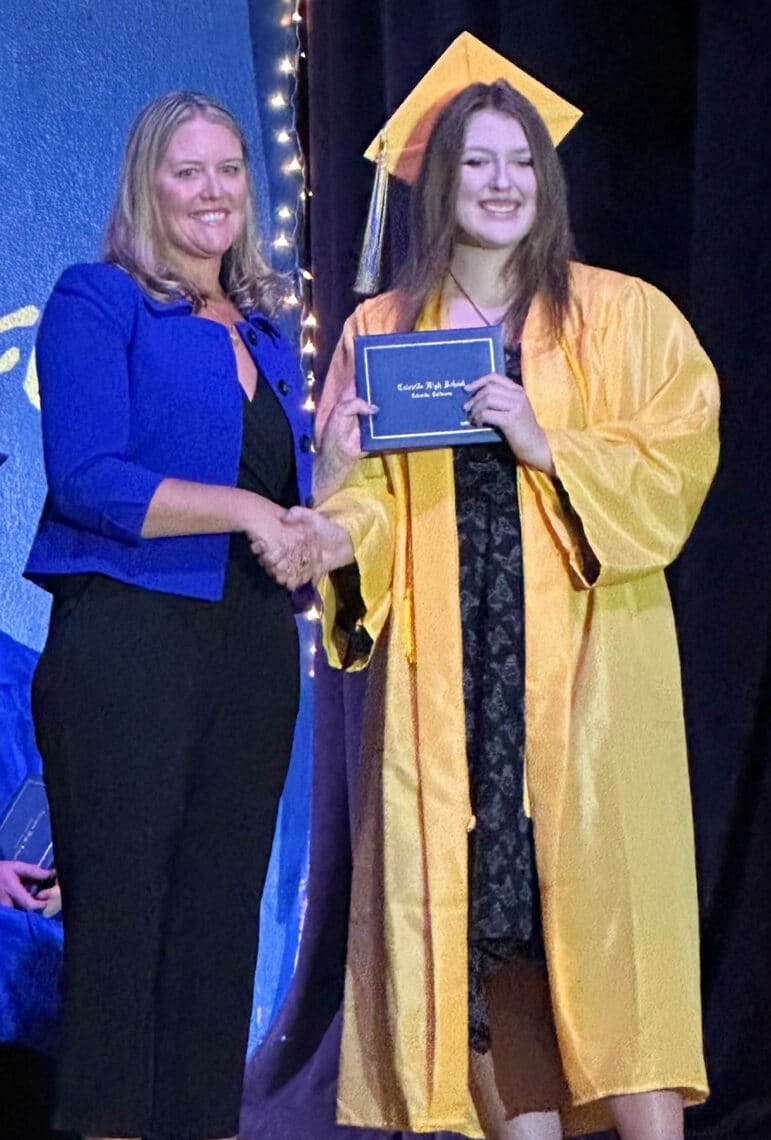 Kelly's essay captured that bittersweet feeling that comes with saying goodbye to a beloved place before heading off for college. She wrote: "I wanted to say goodbye to the place I grew up in. Looking out at the saline lake, I remembered my past; my mom talking about how influential that lake was to our community, my childhood tree and how I felt like I was the only one advocating for its safety and existence. That feeling came back to me. I couldn't see as many tufa towers as I used to, and I became emotional when I heard a bird chirping, almost as if it was saying, 'It'll be okay. We'll still be here.'" You can read the rest of Kelly's essay here.
We thank and applaud all of the applicants and wish them well as they move on from high school!
The Committee supports students pursuing higher education with two $1,000 scholarships. Mono County resident high school seniors who have firm plans to attend college or other further education within a year of graduation qualify for the Mono Lake Committee Scholarship. Thank you to Mono Lake Committee members, who make the scholarship program possible. If you are interested in the Mono Lake Committee Scholarship program, please contact me by email.
Top photo by Geoff McQuilkin.