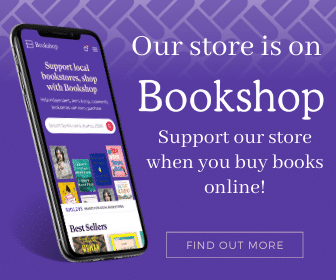 If you're like me, you are probably catching up on your reading list (or dreaming of being able to) while sheltering in place. Even though our Information Center & Bookstore is currently closed, you can still support our efforts to protect Mono Lake with your purchase of books, puzzles, and art supplies made through our affiliate link at Bookshop.
When you follow this link—bookshop.org/shop/mono_lake—you can shop our curated book lists and browse for titles and products not featured on our page too. As long as you follow that specific link, any purchase you make will contribute 30% of your order total to the Mono Lake Committee.
I've put together some lists of recommendations that reflect the titles and genres we carry in our currently closed store, so you can easily see our favorite books for birders, field guides, nature writing selections, and more. But you are not limited to just the books I've selected as Bookstore Manager—as you explore all the merchandise available on Bookshop you'll be supporting our work to protect and restore Mono Lake with 30% of your purchase.
The funds generated through Bookshop will support protection, restoration, education, and science programs here at Mono Lake. Enjoy the selection of books I've put together for you, and I hope to see you in person once we are able to safely reopen our doors.