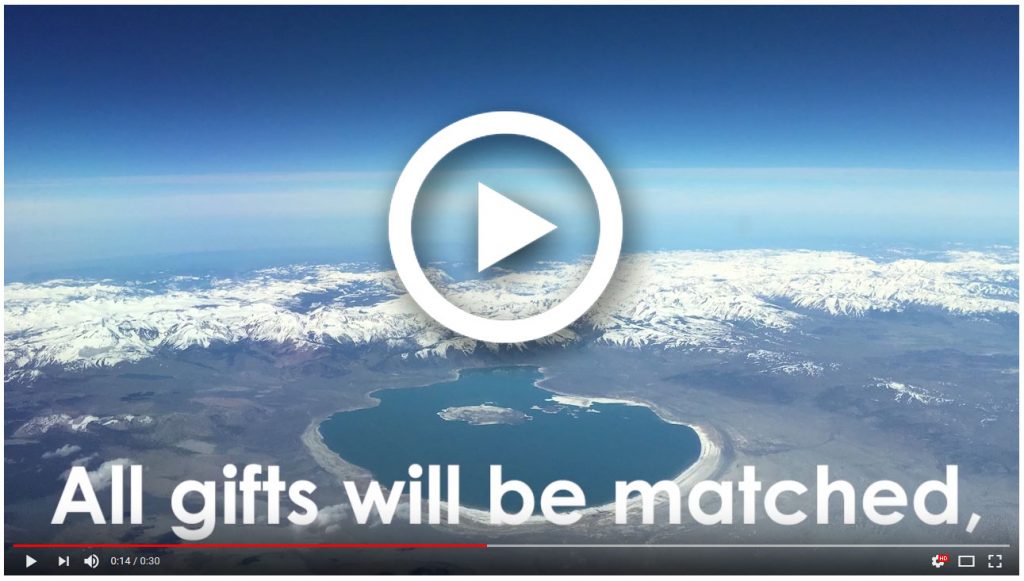 It's the Mono Lake Committee's 40th anniversary, so for Giving Tuesday we thought raising $4,000 for Mono Lake would be pretty clever.
But then an even-more-clever, anonymous donor challenged us to raise even more … $6,392 to be exact.
6392 feet above sea level is the management lake level—one of the Committee's top goals. So now we're extra motivated to raise the additional funds—for protection, restoration, education, and science at Mono Lake.
As Committee co-founder David Gaines said, "Mono Lake speaks for itself … it touches our hearts." So we are going to kick Giving Tuesday off tomorrow at 6:30am with a live look at Mono Lake streaming on Facebook.
Grab your coffee and your yoga mat and join us for a quiet moment down at Mono Lake—from wherever you are.