Can you spot the new species of pine tree sprouting in this Lee Vining photo (taken yesterday and, yes, we really should have more snow in town right now)?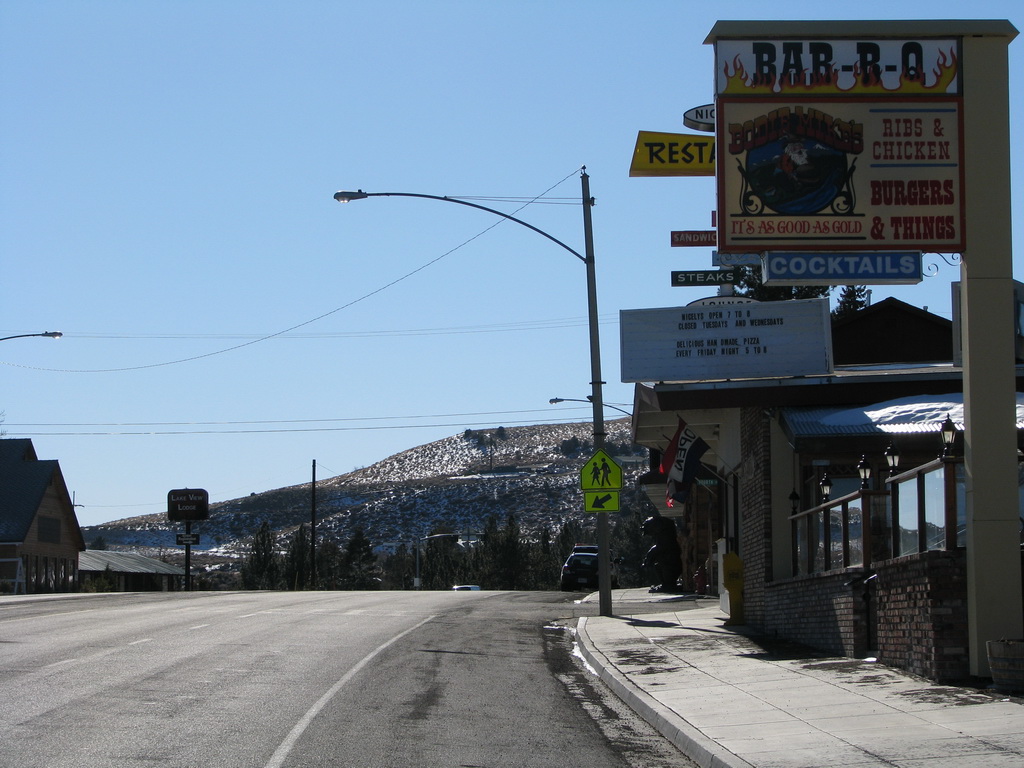 Well, it's the fabled species Pinus celltowerensus, currently taking on its mature form above the Whoa Nellie Deli and Mobil station. The tower has received quite a bit of review and comment, including by the Mono Lake Committee, and is being constructed at a size and design that should substantially reduce its visibility and impact. Mono County did a good job of specifying requirements, including that the tree be camouflage to look like a local Jeffrey pine and not a Christmas tree.
With work underway we'll see how this develops. The tower, by the way, serves the Verizon network. In the picture above, the tower is on the distant hill, below the horizon line, to the left of the yellow pedestrian sign. Here's the closer view.