This morning a group of volunteers and myself got together to help clean up the Mono Lake Committee's adopted mile-long section of Highway 395.
After a few weeks of much-needed rain, it was a lovely cool morning with sunshine and a nice breeze. Volunteers and staff donned hard hats and high-visibility vests for safety as we spent a few hours working to remove eight bags of trash and one bag of recycling from the area.
Removing litter is important to prevent wildlife in the area from ingesting dangerous material and keep trash out of tributary streams and Mono Lake. It also doesn't hurt that it helps improve the scenic integrity of the highway.
Thank you to the volunteers and staff who came and helped clean up our adopted section of Highway 395! It was a successful morning helping to maintain this beautiful area.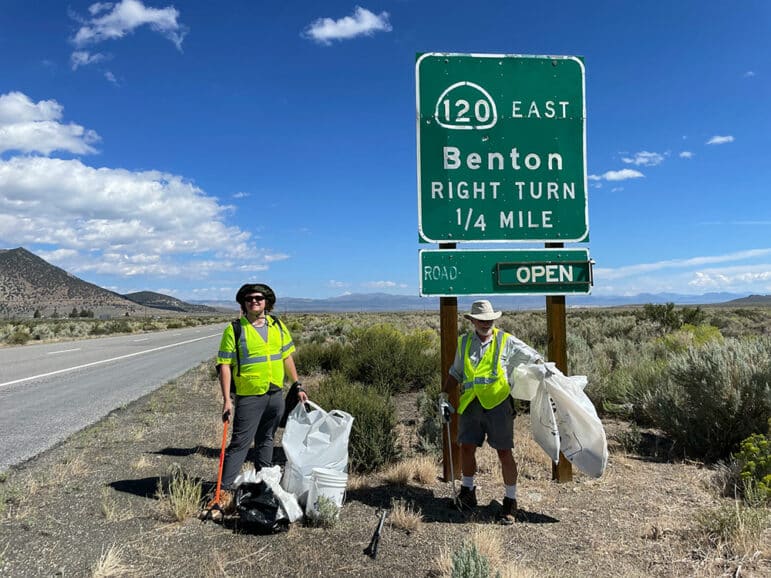 Top photo by Amelia Beaumont.