This post was written by Sandra Noll, Birding Intern in 2014, 2015, & 2016.
Not to be confused with the night sky's Big or Little Dipper, the incredible American Dipper is a chunky, plain-looking little bird with transparent eyelids that lives near rushing mountain streams where it dives, swims and walks underwater to feed on insects, aquatic invertebrates and small fish.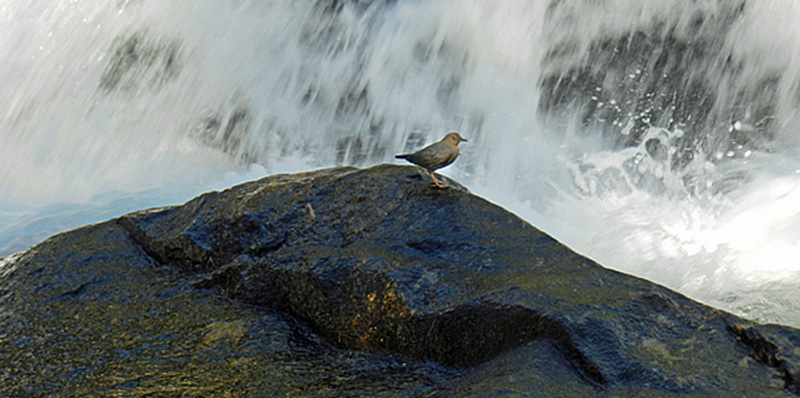 Early this morning—coffee, binoculars, and cameras in hand—we enjoyed a half hour perched above Lee Vining Creek still flowing fast with Sierra snowmelt runoff. Hard rocks provided ring-side seats to observe a dipper nest site on a narrow, mossy ledge just above the torrent. The adults (male and female indistinguishable) sped up and down the creek and in and out of the nest hole bringing food to newly hatched chicks hidden in the burrow. I marveled at the birds' speed and the vast amounts of energy required for their task and wondered about a chick's perspective just before their first flight/swim.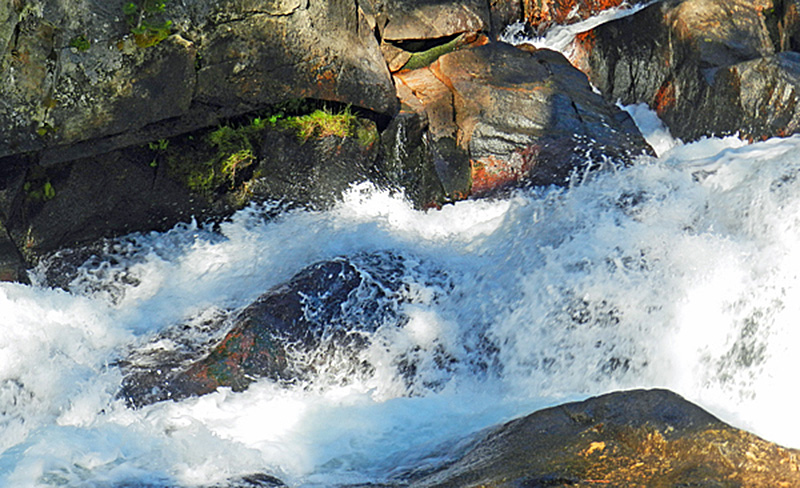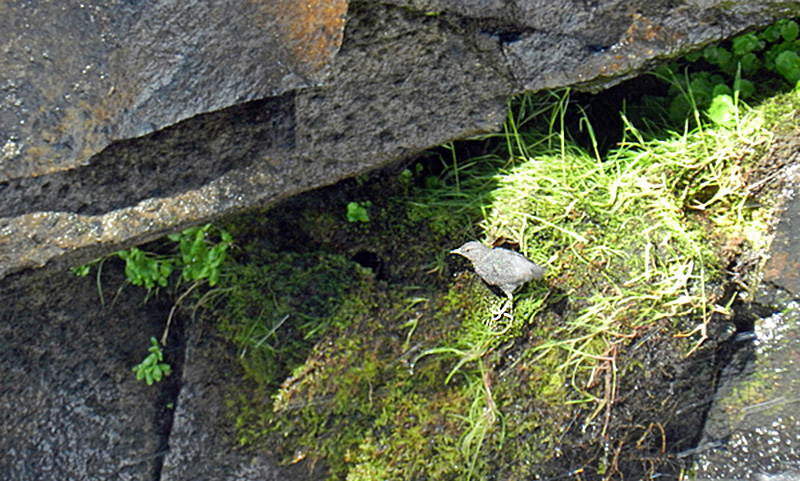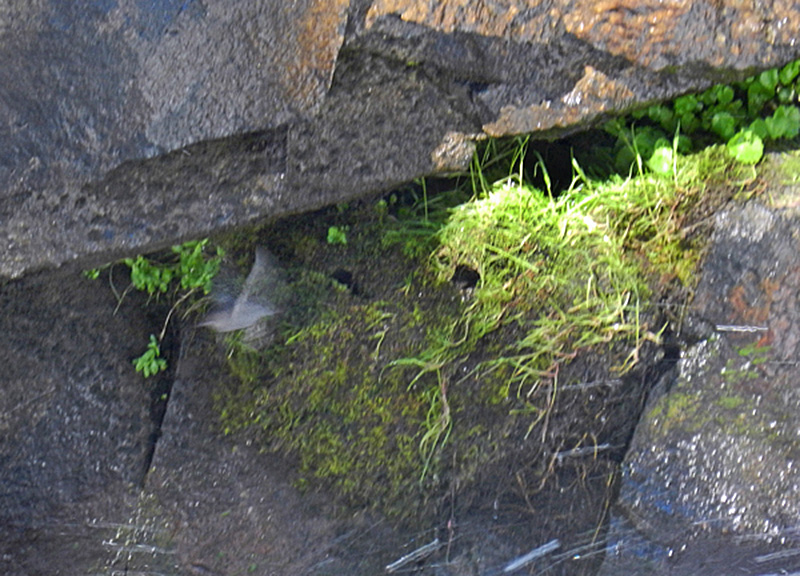 It was extremely difficult to photograph the dippers due to mist and their rapid movements, but it was a great experience to see them. It was made all the better in the knowledge of the Mono Lake Committee's role in restoring this magnificent stream from the DWP water diversion point (just below the dipper's nest area) down to the delta where it merges with Mono Lake.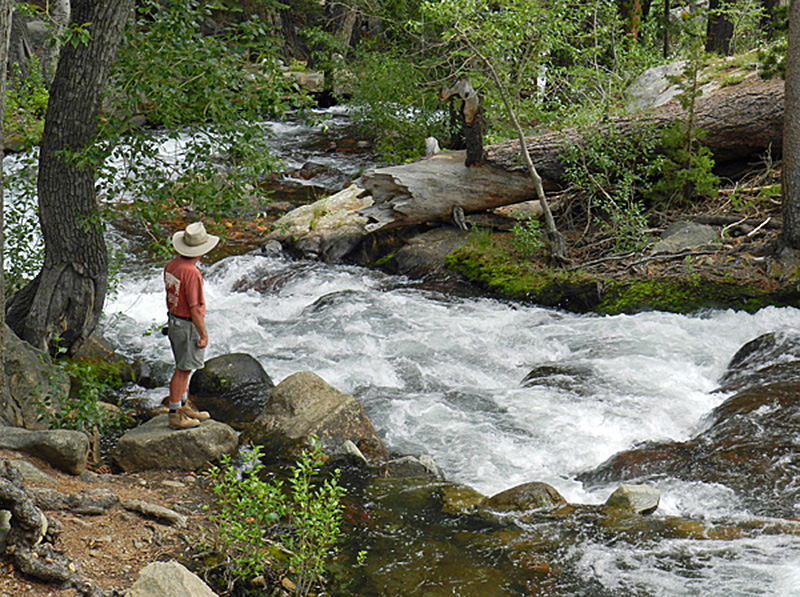 Happy Fourth of July!