This post was written by Julia Runcie, 2011 Project Specialist.
The Mono Lake Committee was joined last Friday evening by a wonderful group of Andrea Lawrence's family, friends, and supporters at the first annual Andrea Lawrence Award Dinner.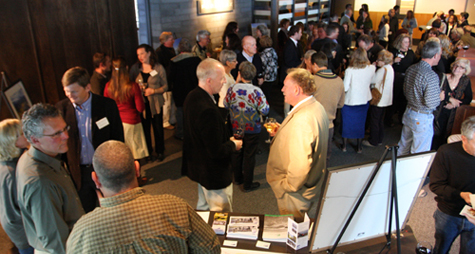 The gathering was held at McCoy Station on Mammoth Mountain, where guests had a spectacular sunset view of the landscape Andrea deeply loved. Ron Nichols, new General Manager of the Los Angeles Department of Water & Power, spoke to a packed house about many of the Department's challenges and long-range plans. Nichols' address preceded remarks by Geoff McQuilkin, Tom Jacobson, and Rusty Gregory, each of whom related fun memories of Andrea and their hopes that her legacy will live on through the Mono Lake Committee's Andrea Lawrence Fund.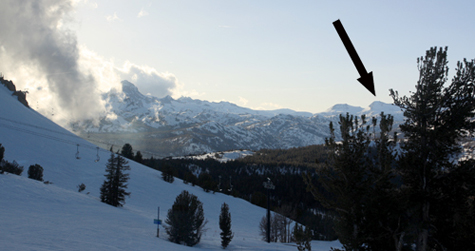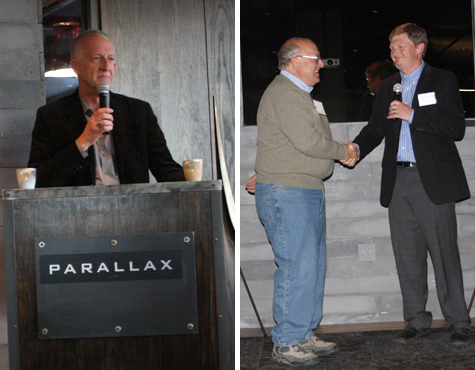 The event culminated in the presentation of the Andrea Lawrence Award to the Eastern Sierra Audubon Society, whose work to initiate the Owens Lake Master Plan process reflected the spirit of collaboration for which Andrea was a tireless advocate.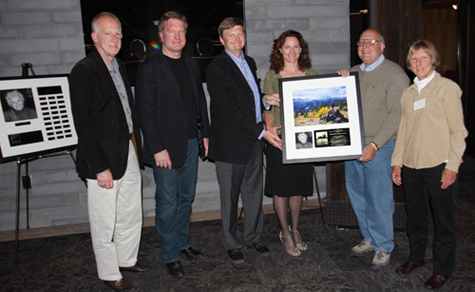 Thank you to all those who came to share your evening with us. We look forward to seeing you at the next Andrea Lawrence Award Dinner in the spring of 2012!