This summer has been significant when it comes to murals in Lee Vining; birds and tufa were painted at the beginning of the season all around town. Now, a new splash of color decorates the back wall at the Mono Lake Committee, adding to this art-filled summer.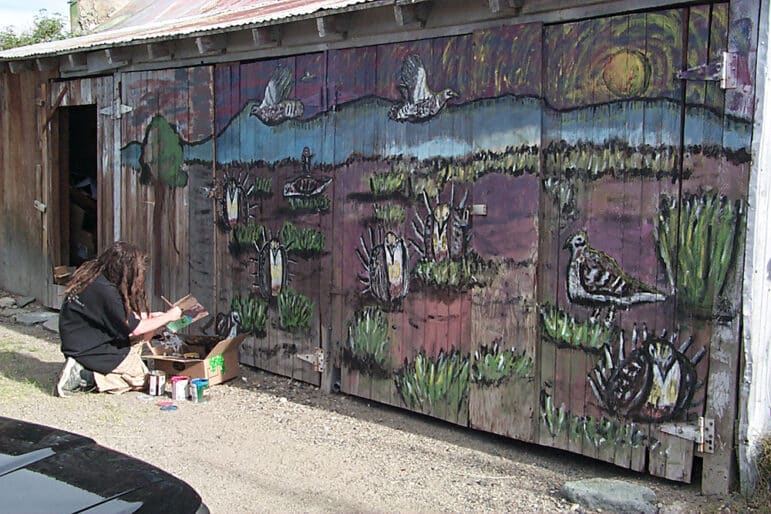 This location had displayed the art of local artist Nick Carle since he painted it in the summer of 2001. Titled "Sage Grouse Mania," Nick's mural decorated the north side of the Committee for years, but after harsh winters and blazing sun, the painting was aging and fading. This art was treasured for years, but with Nick's agreement, it was time for a change.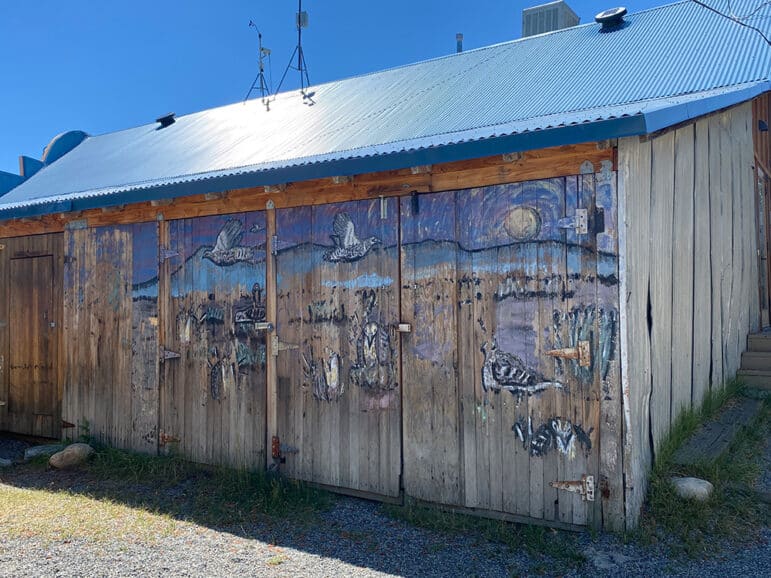 Autumn Stock, a Mono Lake Intern here at the Committee this summer, took on the project of leaving a lasting impression on the peeling wall. She sketched a few designs and staff chose one of a beautiful riparian scene. After our Facilities Superintendent Alyx Miller sanded off the remnants of the old mural and patched up the degraded wall, Alyx and Autumn primed the mural space.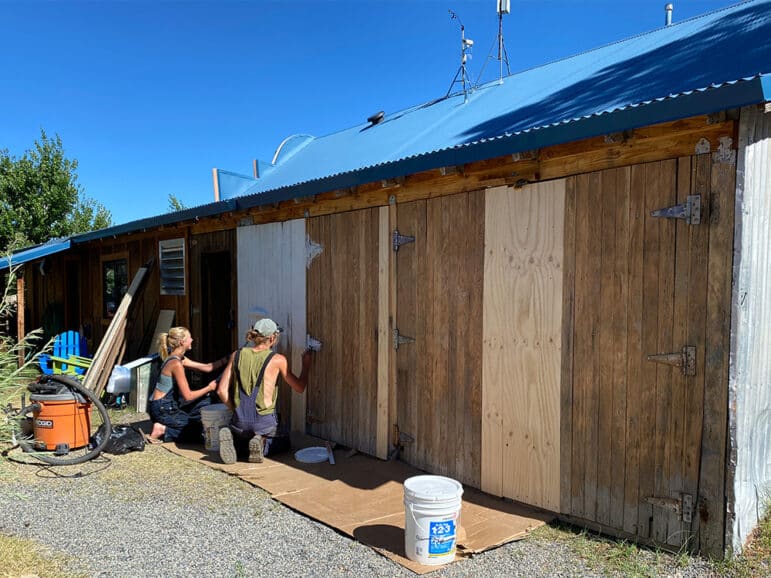 For several weeks Autumn sketched, outlined, and add color to the mural. The final result is a rushing Lee Vining Creek, with wildflowers and the dramatic Dana Plateau of the Sierra Nevada in the background. Her piece represents this monumental water and snow year, depicting the peak flows in the tributary streams that feed Mono Lake. The colorful lupine, paintbrush, and columbine flowers are a beautiful way to show the life the water has brought on its way to raising Mono Lake's level.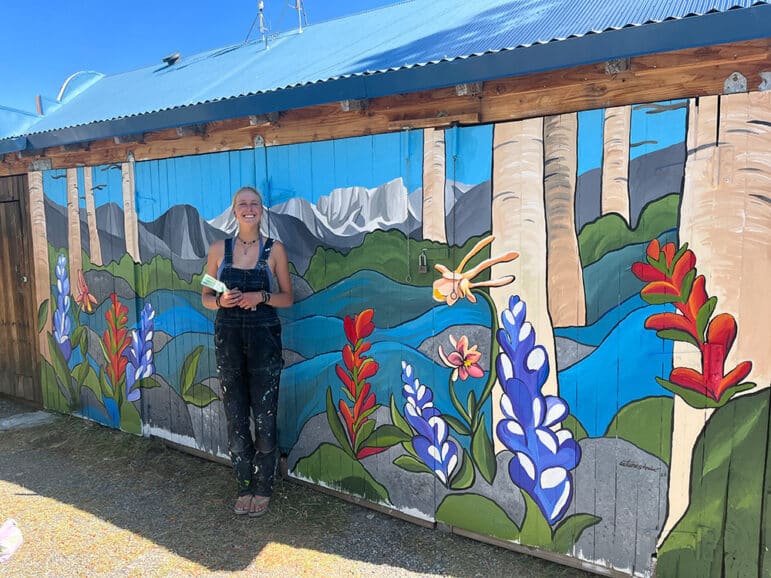 Autumn grew up visiting this area and creating art encompassing the Eastern Sierra and Mono Basin. Working here and completing this mural has given her the chance to deepen her connection and share her love of this place for many years to come. She explained, "The Mono Lake Committee has given and taught me so much, it feels good to be able to give back in a tangible lasting way." The mural was Autumn's last summer project before she headed off to college. Her art captures a memorable year here in the Mono Basin and will brighten the Committee wall until it's time for the next art piece!
Top photo by Elin Ljung.