Last night at about 6:30pm lightning ignited the Beach Fire southeast of Mono Lake, which is estimated to be 1,650 acres in size and 20% contained as of this morning, according to the Inyo National Forest. It is being "aggressively suppressed."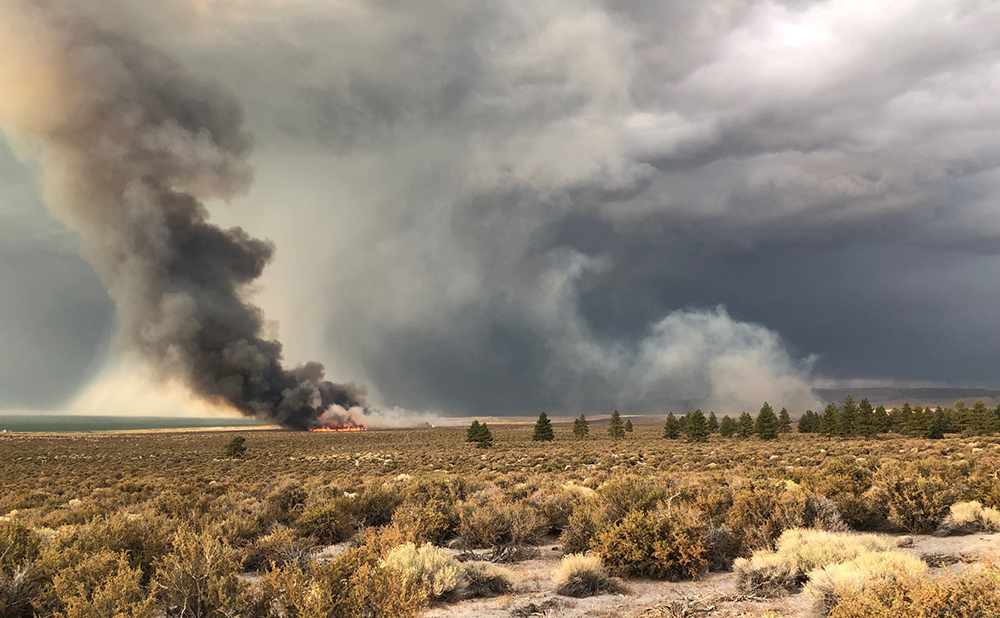 Mono Lake Committee staff who volunteer on the Lee Vining Fire Department were among the first responders to the fire, and staff who live north of Mono Lake got a good view of the plume of smoke with storm clouds to the east of it.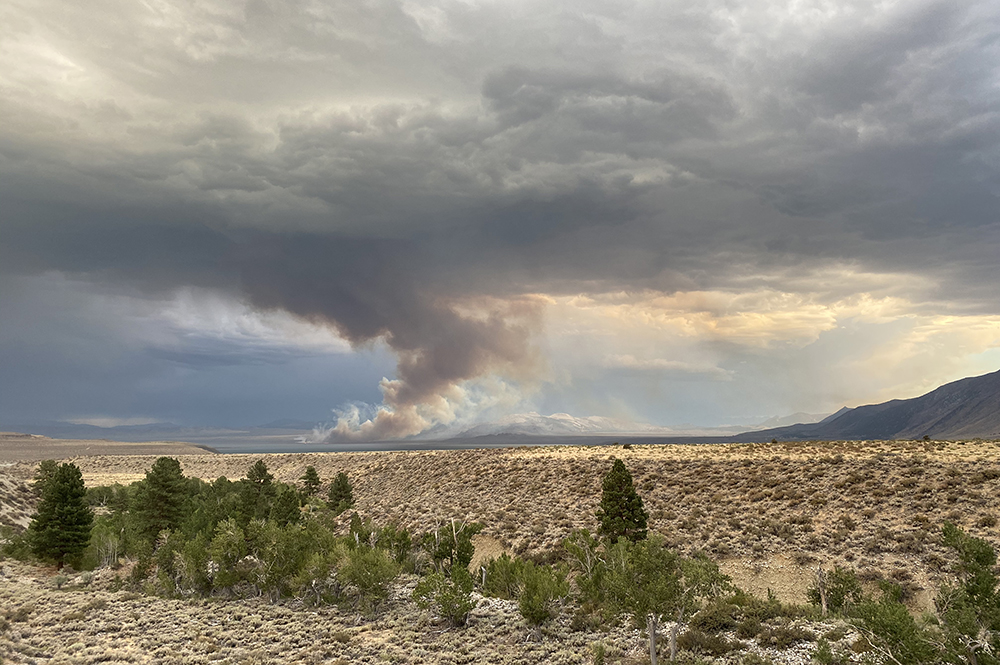 The Inyo press release stated that the "fire growth was driven by the erratic and gusty winds associated with the thunderstorms in the area." Unusually for the Mono Basin, which typically experiences storms building over the Sierra Nevada and moving east, last night's thunderstorms built up east of Mono Lake and swept westward with gusty winds, lots of lightning, and eventually a downpour of rain. The Inyo reported that "the fire received some rain which moderated fire behavior and allowed firefighters to start establishing containment lines."
Today's weather could be similar, according to the Inyo: "Thunderstorms are in the forecast as the monsoonal pattern continues. Gusty winds from thunder cell down drafts could increase fire activity in the fire area, similar to what was experienced yesterday afternoon."
Due to the Beach Fire, Highway 120 East is closed from Highway 395 to Benton Crossing Road, which means there is no access to South Tufa right now. The Inyo National Forest has 100 firefighters assigned to the incident, "including seven engines, a type 2 hand crew, a water tender, a dozer, and a helicopter." Other agencies assisting include California Highway Patrol, Caltrans, Bureau of Land Management, US Fish & Wildlife, California State Parks, and Cal Fire.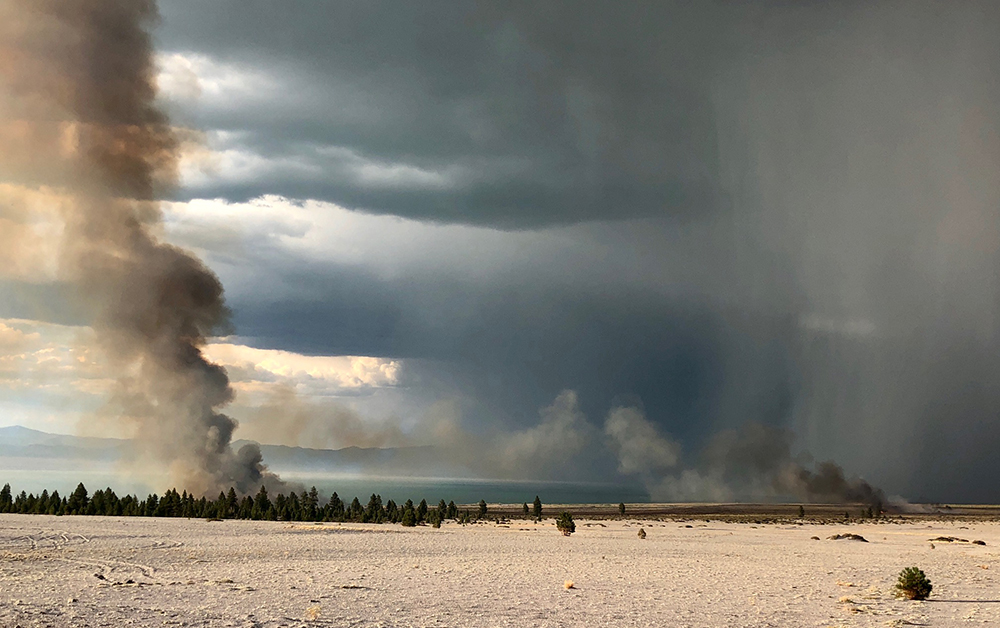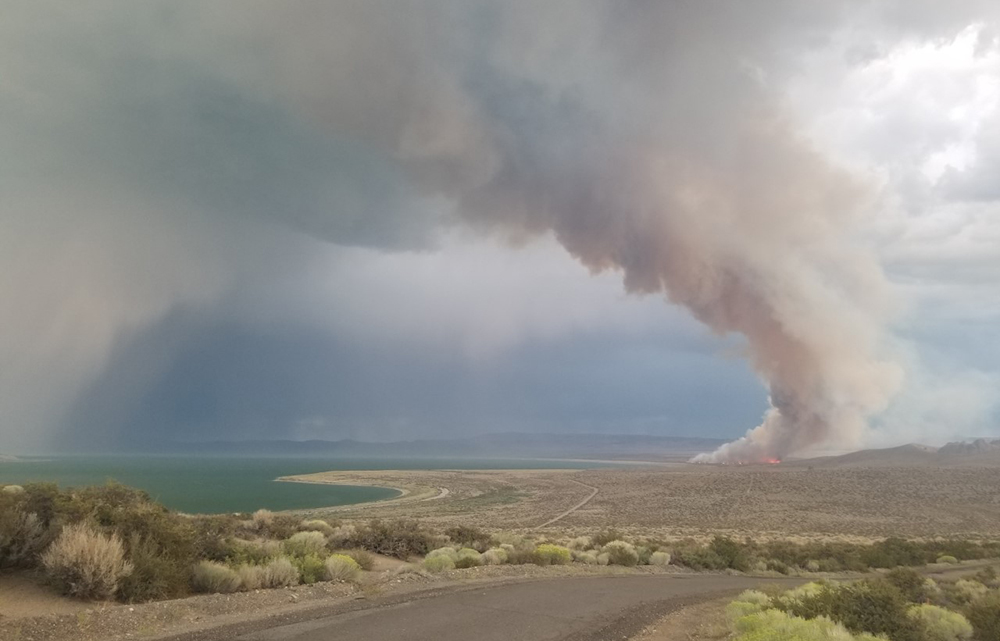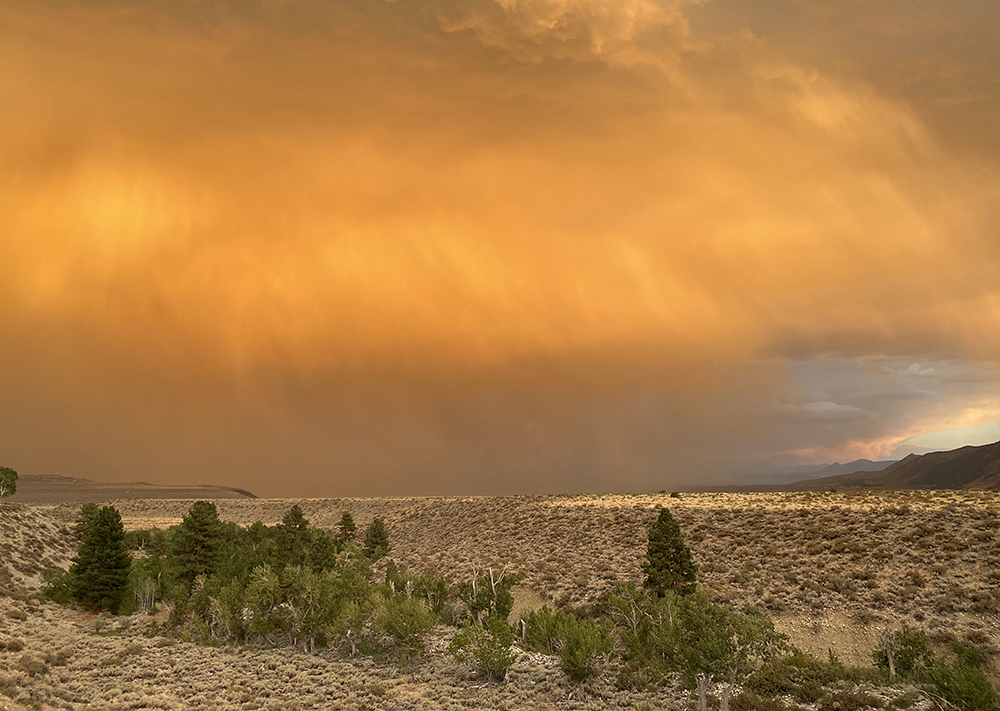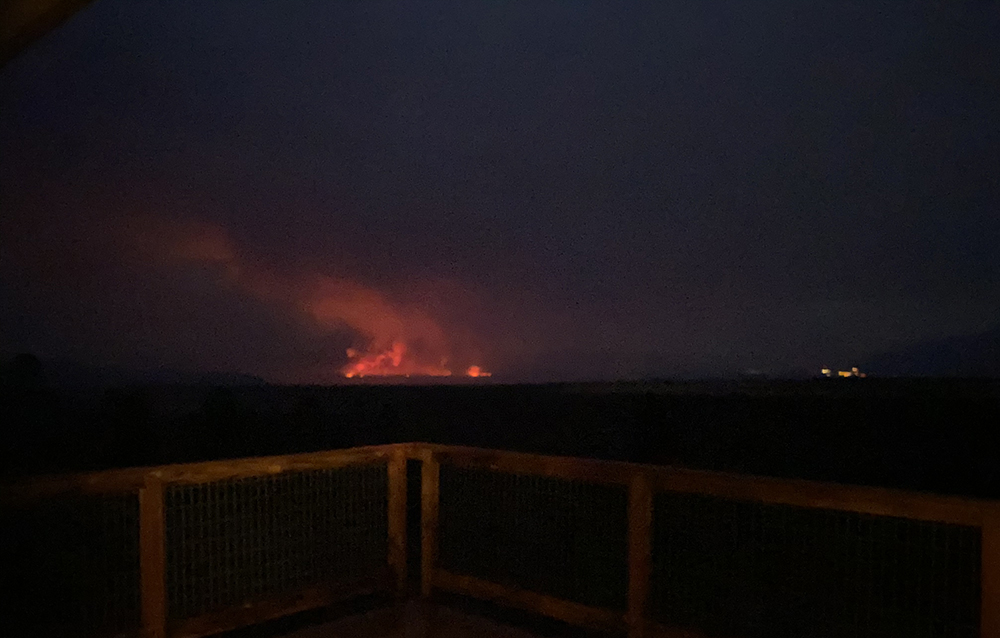 Top photo by Santiago Escruceria.