This post was written by Joslyn Rogers, 2018 Mono Lake Intern and 2018–2020 Project Specialist.
Buy your ticket now so you can join us in early May halfway up Mammoth Mountain … for the eleventh Andrea Lawrence Award Dinner!

Andrea Lawrence Award Dinner
5:30 pm on Friday, May 3, 2019
Parallax Restaurant, McCoy Station
Mammoth Mountain Ski Area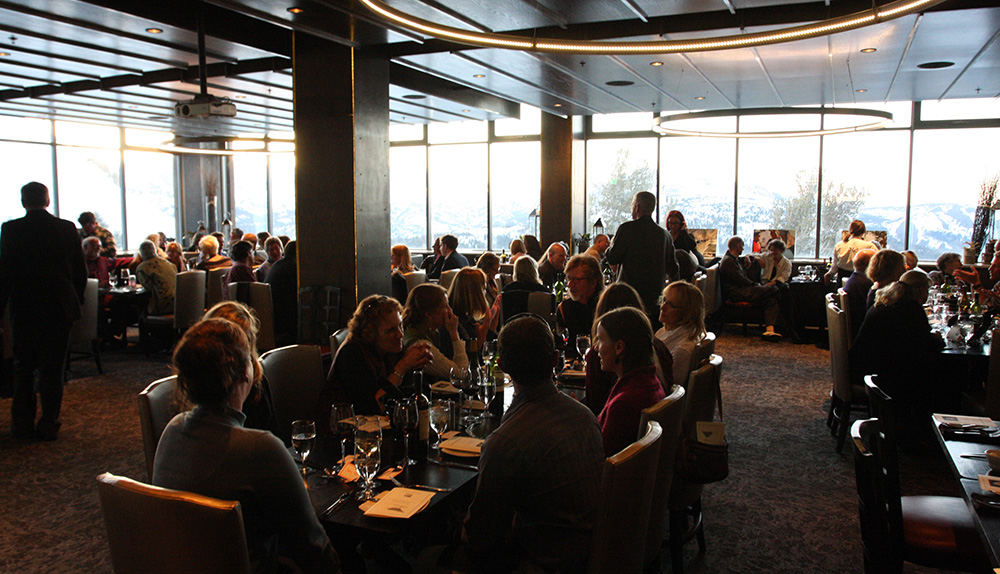 This year we'll present the Andrea Lawrence Award to Los Angeles community leader Elsa Lopez, who engaged her organization, Mothers of East Los Angeles–Santa Isabel, in the successful implementation of LA's ultra-low-flow toilet retrofit program. Elsa envisioned physically connecting community youth from the water conservation program to the benefits of their work by bringing them to Mono Lake to see the remarkable place they were protecting. Beginning with these early trips in partnership with the Mono Lake Committee, Elsa's leadership inspired the modern Outdoor Education Center program that connects inner-city youth with the source of their water through week-long adventures at Mono Lake.
We hope you can join us for an evening celebrating all aspects of the Mono Basin Outdoor Education Center, from its beginnings with Elsa and Committee Board member Martha Davis, to its impacts on a student from Los Angeles who participated in the program, and the vision for its future. It will be a truly inspiring evening!
Reserve your tickets with a $75 donation online here, or by calling (760) 647-6595. We hope to see you there!