This post was written by Julissa Rosales, 2017 Canoe Coordinator.
Even if you have been on a Mono Lake Committee canoe tour or a guided walking tour before, being on Mono Lake this year is unlike any other year prior.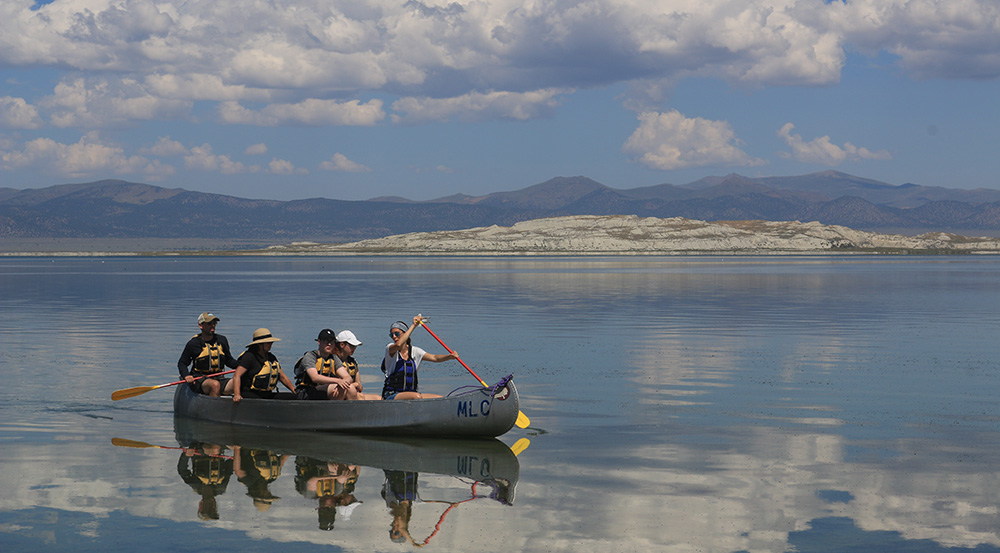 Mono Lake has risen over three feet so far this year—come and experience the clarity and beauty of the waters off of South Tufa with visibility up to six feet deep. As you canoe on one of the oldest lakes on the continent you'll be surrounded by views of the youngest mountain range in North America (the Mono Craters), the snow-capped Sierra Nevada, and majestic islands created by volcanic activity. We also share the importance of how one individual, David Gaines, can make a difference and change our perception of water conservation for all ecosystems including that of the Mono Basin.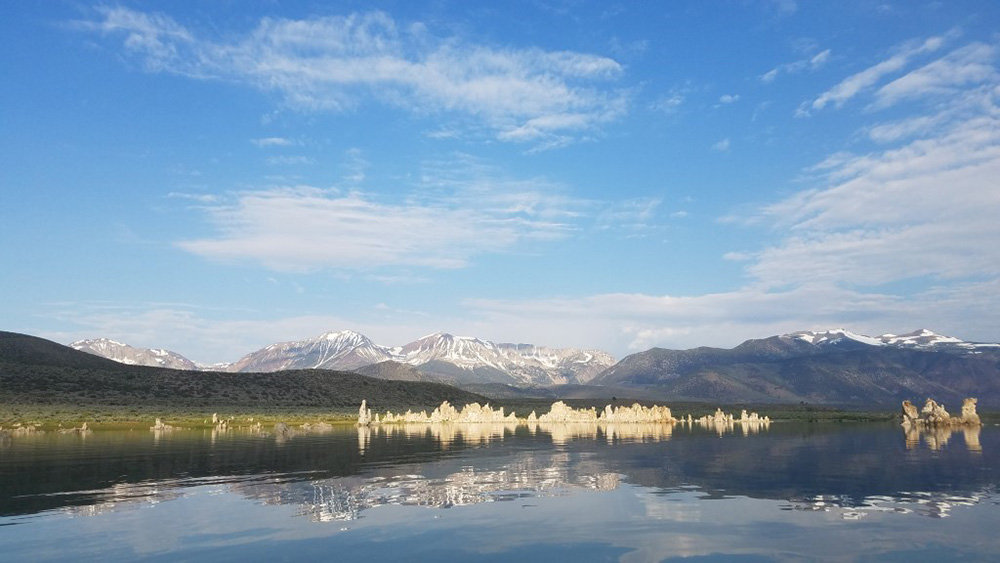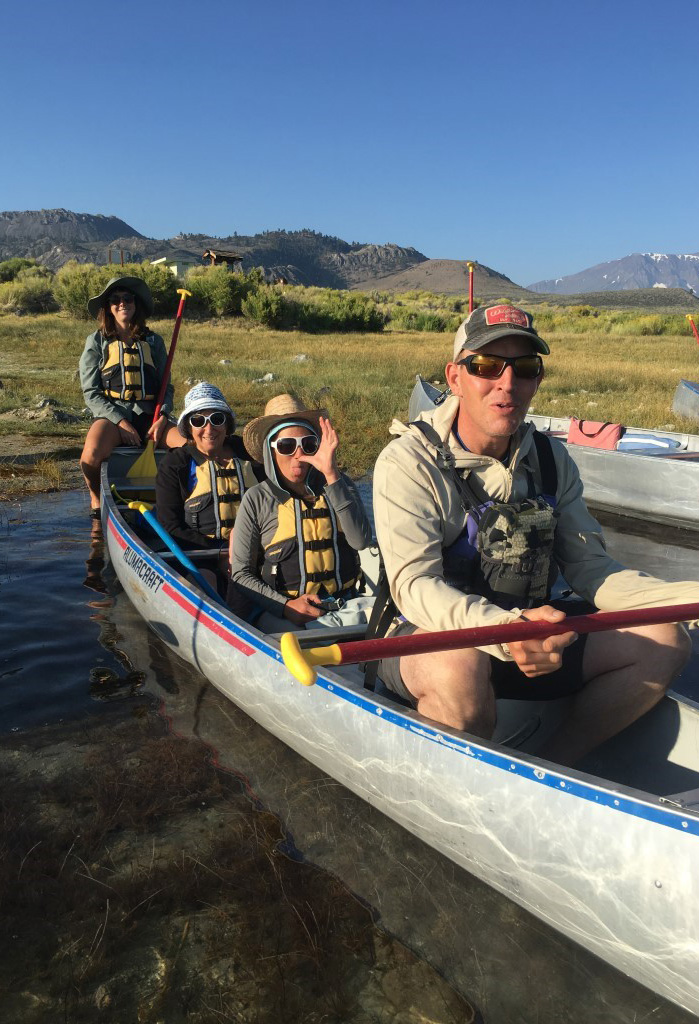 Quotes from previous guests:
"It was a delightful morning and a fun adventure I will gladly repeat in the future."
"A never-to-be-forgotten time on Mono Lake."
"We were really impressed by the lake and its ecosystem. But what really moved us was the dedication of both our tour guides. The passion in them was what made our trip truly special."
"We really enjoyed the canoe trip—it was so tranquil on the lake like that—and we learned a lot."
Join us for an educational and unforgettable experience tour guided by our seasonal staff. This weekend only we are discounting the canoe tour ticket price to only $20 per person. Space is limited so hurry and sign up today to reserve your spot.
We offer tours on Saturday and Sunday at 8:00am, 9:30am, and 11:00am. Each tour is one hour long and ventures into tufa groves and among plumes of brine shrimp, with views of nesting Osprey. Make your reservations here for this weekend!