What does it take to create photographs that reveal the essential spirit of birds? For wildlife photographer Marie Read it means capturing their behavior—in this presentation she'll show you how it's done.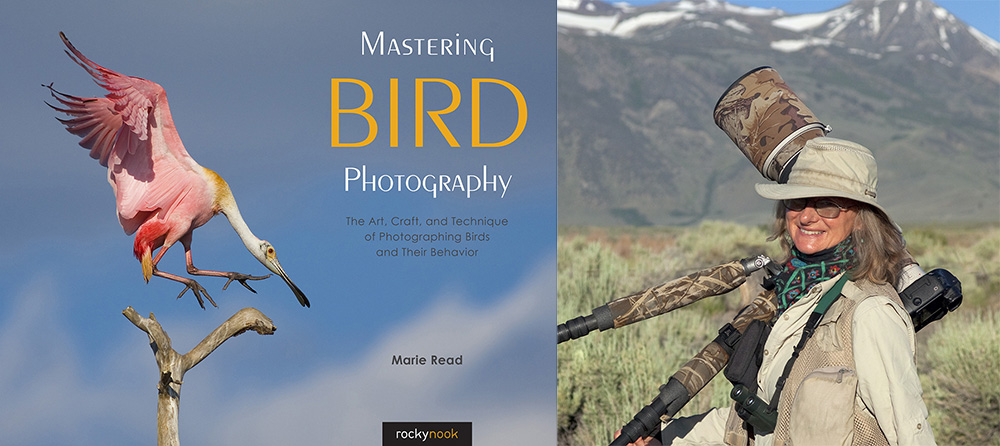 Join us for a presentation and book signing with Marie:
Friday, June 28
3:00–4:30pm
Mono Lake Committee gallery
in Lee Vining
Reserve your seat here
Marie will share the back stories to her compelling images, many of which appear in her latest book, Mastering Bird Photography: the Art, Craft, and Technique of Photographing Birds and Their Behavior. Whether you're a bird watcher or an experienced photographer, Marie's tips will help you improve your own images.
Signed copies of Mastering Bird Photography and Marie's previous book, Sierra Wings: Birds of the Mono Lake Basin, will be available for purchase after the talk. For questions and more information contact me by email or at 760-647-6595.