This post was written by Alison Kaplan, 2018 & 2019 Canoe Coordinator.
The Ferguson Fire, which started burning on July 13, 2018 near the western edge of Yosemite National Park, is finally nearing full containment after over a month of hard work by firefighters and response crews. Yosemite Valley was closed for almost two weeks due to road closures and hazardous air quality, but the valley has officially reopened to the public. While the Ferguson Fire is still burning, it is 87% contained as of August 17 and air quality within the park as well as in the surrounding gateway communities has improved drastically.
Here at the Mono Lake Committee we were lucky to have clean enough air in the mornings to run all of our scheduled canoe tours despite the generally poor air quality, but visibility was low and views of the surrounding mountains were scarce.
Many visitors canceled or rerouted their trips in recent weeks due to the smoky air and various closures, but activity is slowly returning to normal here in the Mono Basin and we're very excited to report that visibility and air quality are much improved at Mono Lake. The lake glimmers up at us from the Information Center & Bookstore once again, and we've been all smiles out on the lake as the usual amazing views of the Sierra have become visible once again.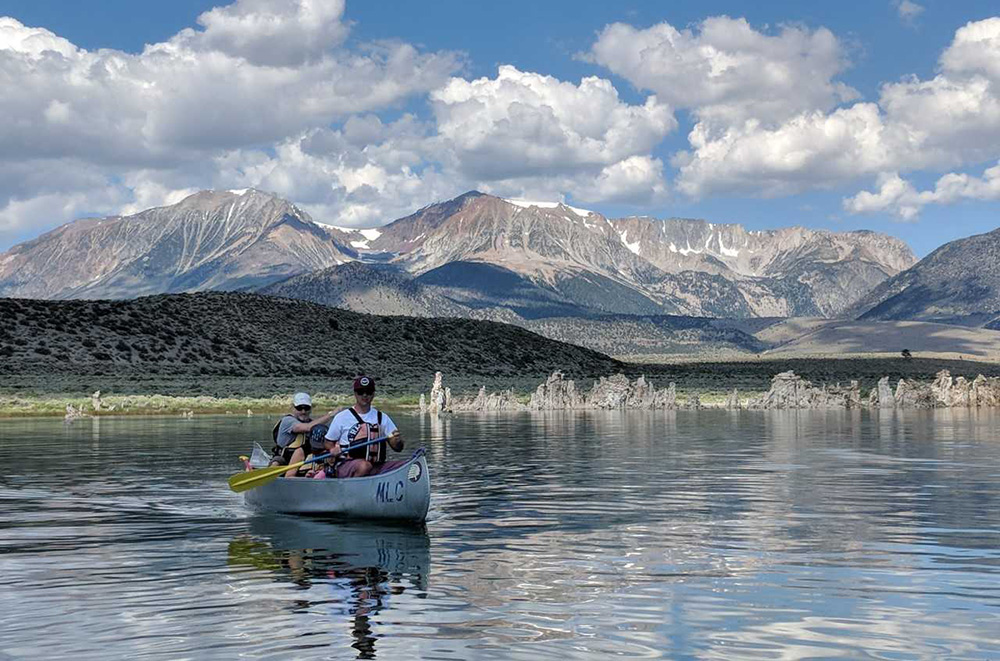 To celebrate the improved air quality here in the basin, the Mono Lake Committee will be offering discounted tickets on our upcoming canoe tours. If you had to cancel or reschedule your trip, this is a great opportunity to join us on Mono Lake for a visit before summer is over. Use the code FRESHAIR to receive 15% off all canoe tours through the end of the season. Tours run each Saturday and Sunday through September 2.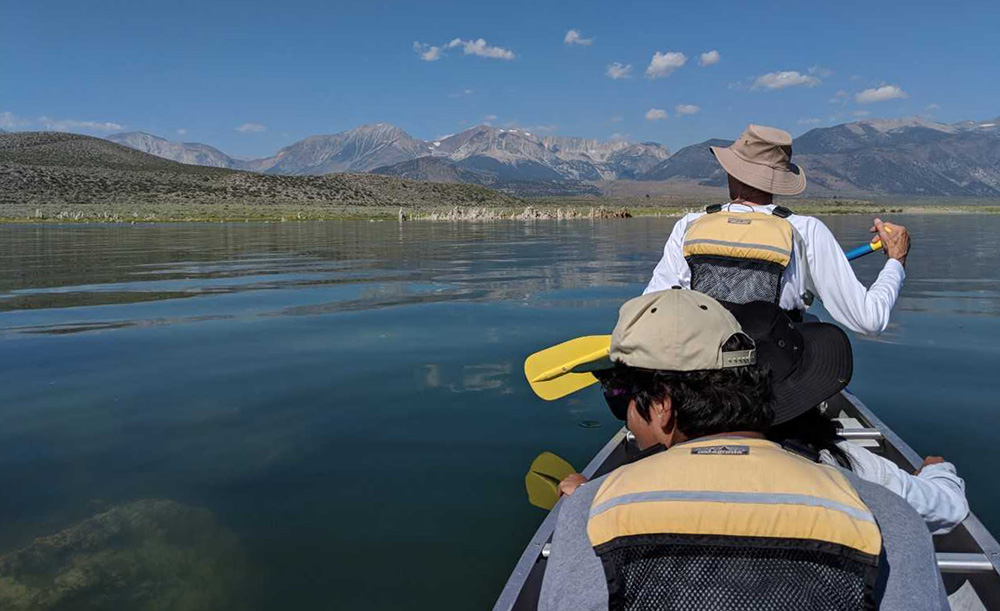 You can make your reservation online today: be sure to enter the promo code before finishing your purchase in order to receive your discount. For more information, please visit the canoe web page, send me an email, or call the Mono Lake Committee at (760) 647-6595. We look forward to seeing you at Mono Lake!