California Biodiversity Day is celebrated across the state by scientists, naturalists, agencies, and others who participate in a citizen science data collection effort. The goal is for individuals to observe and record as many species as possible throughout a week's time across California.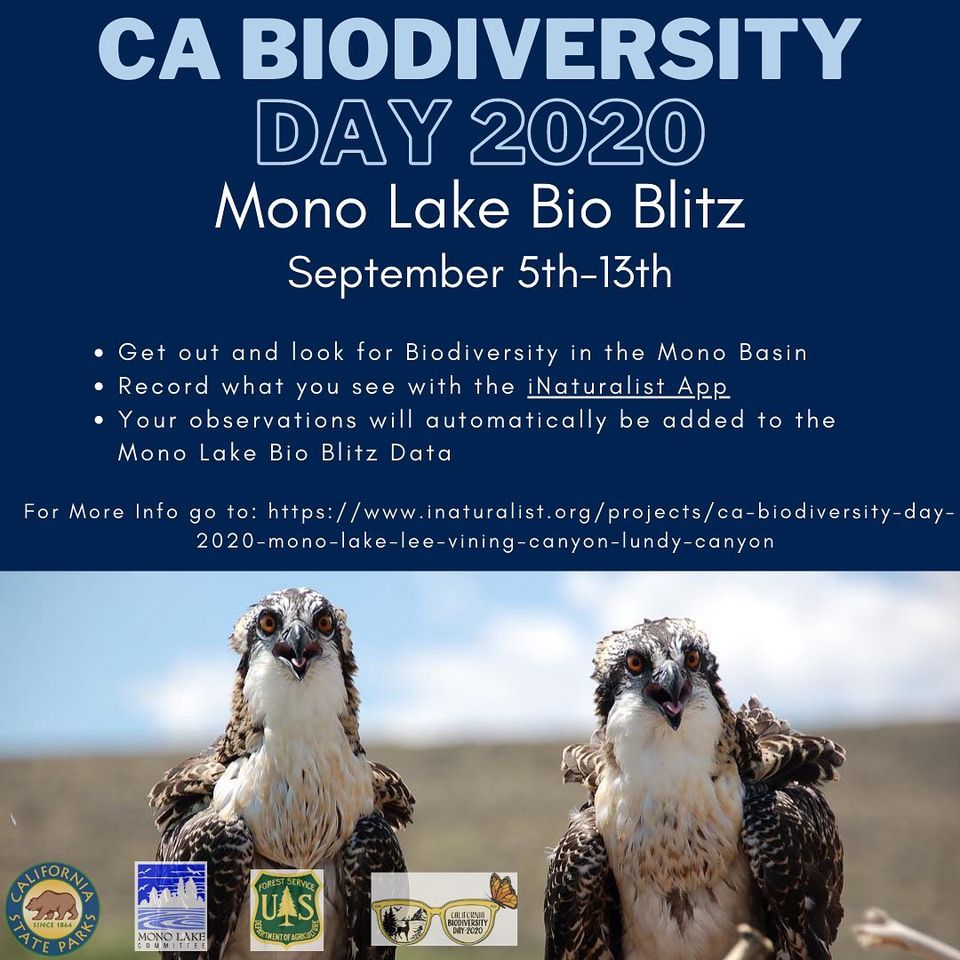 This year, September 5–13, the Mono Lake Committee, California State Parks, and the US Forest Service will be participating in the annual Mono Lake Bioblitz, which covers the greater Mono Lake area, including Lee Vining Canyon and Lundy Canyon.
Participating in the Mono Lake Bio Blitz is a way for locals and visitors alike to contribute to the deeper understanding of the Mono Basin ecosystems. It's also relatively easy! All you have to do is get outside and record observed species on the iNaturalist App. If you are curious to see what plants are blooming, if there any rare migrating birds stopping by, or you are hoping to spot that rare mammal, this is your perfect opportunity.
For anyone in the area who would like more information on how to participate, please send me an email.
Top photo by Sandra Noll.