Here is a simple recipe for a beautiful morning: start with one volcano, preferably rhyolitic, with breathtaking views of Mono Lake, the Sierra Crest, and the Aeolian Buttes. Add one symphony-trained flute player and Tuolumne Meadows Interpretive Ranger as your guide. Add coffee to taste, or just roll out of bed and serve immediately.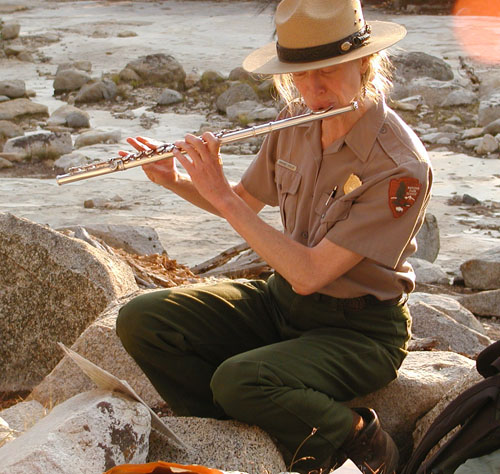 This is the Mono Basin Bird Chautauqua, "Not your ordinary bird festival," and this is most certainly not your ordinary morning. Tucked away in the Chautauqua program lineup is this new gem, and an experience you'll never forget. Scroll down to Sunday's lineup, learn more about Margaret Eissler, and sign up today!
The 8th Annual Mono Basin Bird Chautauqua is June 19-21, 2009. Learn more, view the program, and register today at www.birdchautauqua.org!