I hope you'll join us in welcoming prominent Sierra climber and renowned photographer Claude Fiddler and his fine art photography to the Mono Lake Committee gallery.
This show features richly colored and striking images of the starkly beautiful High Sierra. Claude has captured the soaring peaks, serene lakes, and lush meadows with an expert eye and meticulous skill. The images featured in this show are also highlighted in Claude's recently released photo book, Inside the High Sierra, which is also available in our bookstore. This gorgeous show is not to be missed—be ready to fall even more in love with this incredible region of California.
We will be holding a reception in the Mono Lake Committee gallery on Saturday, August 12, 4:30–6:30pm. Stop in and meet Claude, view his beautiful work, and enjoy some wine and refreshments. Each image in this show has a story, an ascent, a cold high-altitude sunrise fiddling with tricky camera components; Claude is as amicable as he is skilled and will be happy to answer your questions about his work and the High Sierra adventures behind his images. I hope to see you there!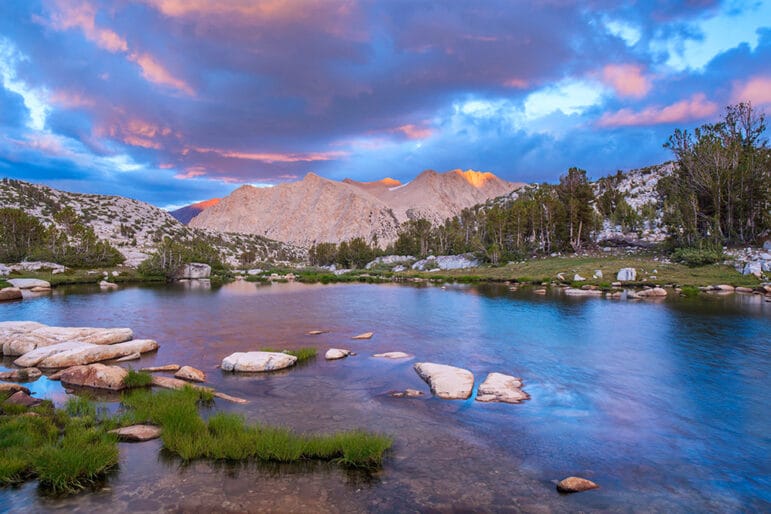 Top photo courtesy of Claude Fiddler: Cathedral Peak.