This post was written by Julie Curtis, 2014 Mono Lake Intern.
Looking for something to do indoors when the afternoon thunderstorms hit the Eastern Sierra? Look no further than the Mono Lake Committee Information Center & Bookstore for a dry, entertaining, and enlightening experience!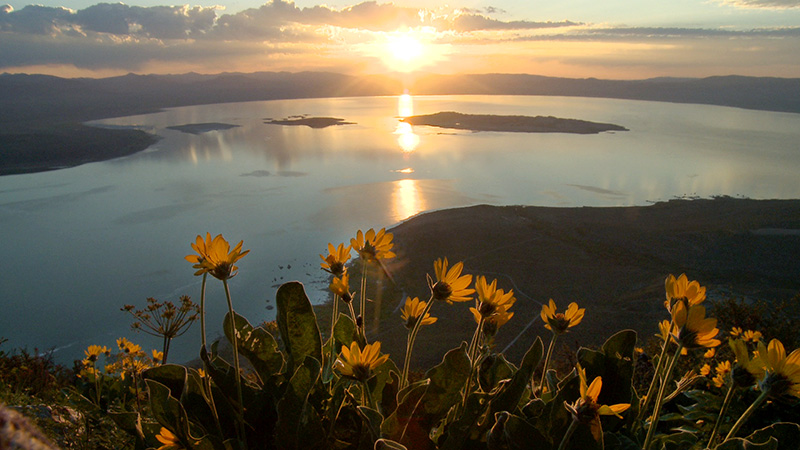 The 27-minute film, The Mono Lake Story, plays in our theater and gallery all day long—it's a wonderful way to learn about Mono Lake's natural and political history, and it inspires many visitors to join in our efforts to protect and restore Mono Lake. The brilliant cinematography will leave you speechless and the commentary from those who have dedicated their lives to Mono Lake will leave you motivated to make a difference. Come join us during our open hours, 8:00am to 9:00pm, to experience an unforgettable film.