Last week across the Eastern Sierra, locals participated in the Facelift "Act Local" Cleanup to pick up garbage left by many visitors to the area during an unusually busy summer. The Mono Lake Committee joined California State Parks and the DeChambeau Creek Foundation to focus on the Mono Basin.
Throughout the three-day cleanup, 37 volunteers picked up over 400 pounds of garbage throughout the Mono Basin! Volunteers focused on Lee Vining Canyon, Lundy Canyon and reservoir, the town of Lee Vining, and other favorite places around Mono Lake.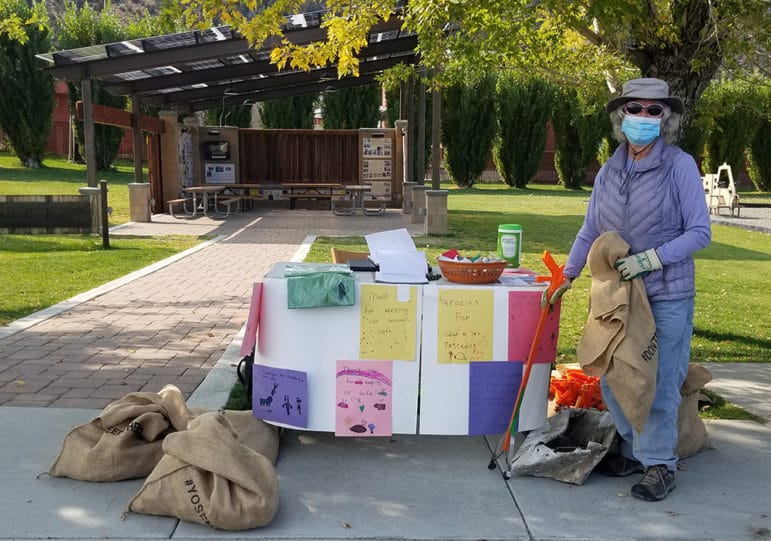 The Eastern Sierra saw many travelers throughout the summer—many visited to escape busy cities, thick smoke, or just passed through. Dispersed camping, bottlenecked recreation sites, and a lack of agency staff caused some of our favorite places to become inundated with garbage left throughout the season.
The cleanup effort was prompted by Mammoth Lakes Recreation and inspired by the annual Yosemite Facelift, which resulted the first-ever regional cleanup throughout the Eastern Sierra. It was a huge success, with 26 organizations involved, 220 volunteers contributing 713 hours to the effort, and 10,120 pounds of trash collected!
Top photo by Rose Nelson.