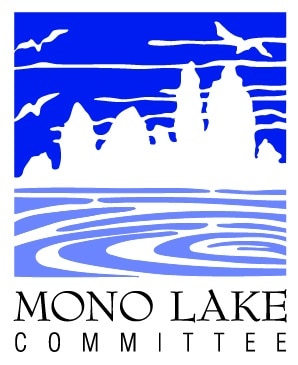 In response to the developing COVID-19 crisis the Mono Lake Committee is temporarily changing our operations in accordance with public health recommendations to limit exposure and spread of the virus to staff, community members, and visitors.
Bookstore
The Information Center & Bookstore will be closed until at least March 31. Visitors arriving at the bookstore can still access free wi-fi and can call us at (760) 647-6595 for answers to their questions. A sign and map on the bookstore doors directs visitors to the nearest public restrooms at the Shell Station and Hess Park. Visitors can access a self-guided South Tufa tour on their phones at monolakemobile.org.
Public programs
All our public programs are canceled until at least March 31. This includes weekend South Tufa tours, visiting school group programs, presentations, field trips, special tours, next weekend's Winter Wander field seminar, and programs with the local schools. Prior to this decision, we canceled the Wild & Scenic Film Festival in Los Angeles that was due to take place March 11–13.
Office
Update as of 3/17/20: The Committee office is no longer open, and staff are working from home.
The Committee office remains open, and our goal is to keep it open throughout the coming weeks. We have implemented more rigorous cleaning procedures and social distancing practices so it can remain a productive place for us to work. We have made it possible for every staff member to work from home at any time, particularly if they feel sick, if they have come into contact with someone who has the COVID-19 virus, or if they want to reduce exposure of their family members to the virus. Work-related travel has been suspended. Whenever possible, group meetings are taking place via phone or video conference.
For now there are no known cases of COVID-19 in Mono or Inyo counties, but we know that is likely to change. We have operated as a strong team for 42 years, and as a team we will help and support each other in the coming weeks.