California lost an extraordinary botanist recently. Dean was known for his Flora of Yosemite Sierra, and was working on an update of A Flora of the White Mountains.
David Gaines and I met Dean when students at UC Davis in the early 1970s.
We went on many natural history excursions together, and even though Dean's specialty was plants and Dave's was birds, they were interested in everything they saw.
Dean was in the Eastern Sierra when the Mono Lake Committee was forming and he and his future wife, Kathleen Teare, were on staff for several years in Lee Vining. In the October 1981 issue of National Geographic, there are photos of Dean vacuuming up alkali dust from the north shore and spraying it on pinyon pines to test for adverse effects.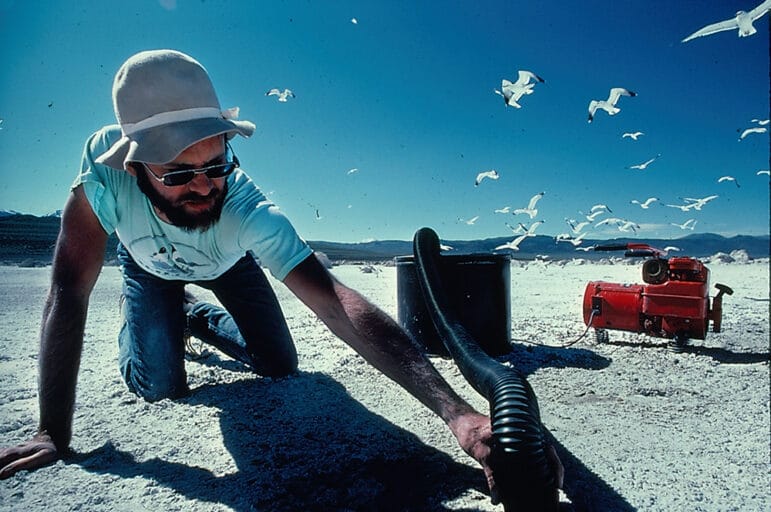 Dean and Kathleen moved to Santa Cruz to pursue professional careers and never received the recognition they deserved for helping in those early years.
Top photo: A photo of Dean's red VW van with a canoe on top shows him driving down to South Tufa. The photographer credit is lost to time.