For the last week the streets of Lee Vining have been overtaken by heavy equipment and construction workers, all to complete one of the last stretches of Digital 395, the stimulus-funded project that will provide high-speed broadband internet to communities between Barstow and Carson City.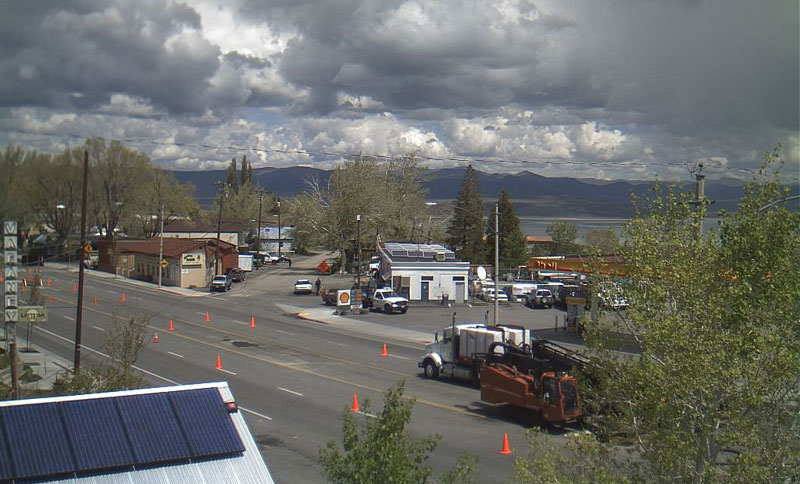 In fact, if you've logged into the Lee Vining Webcam recently, you will have seen the "ditch witch" drilling right in the middle of Highway 395.
On-the-ground work for the project began last August and is scheduled to be complete by the end of July this year. After that, local service providers will work with Digital 395 to provide faster internet to customers.
The fiber optic cable route through the Mono Basin and adjacent to Mono Lake follows already-disturbed areas well away from Mono Lake, primarily along Highway 395. In advance of any shovels hitting the ground, careful thought was given to the ecological and scenic sensitivities in the area, and Committee staff provided guidance early on in the process.