Have you ever been down at Mono Lake wondering: How many brine shrimp live in Mono Lake? Why do the tufa towers at Old Marina look different than the ones at South Tufa? What else can I do during my visit?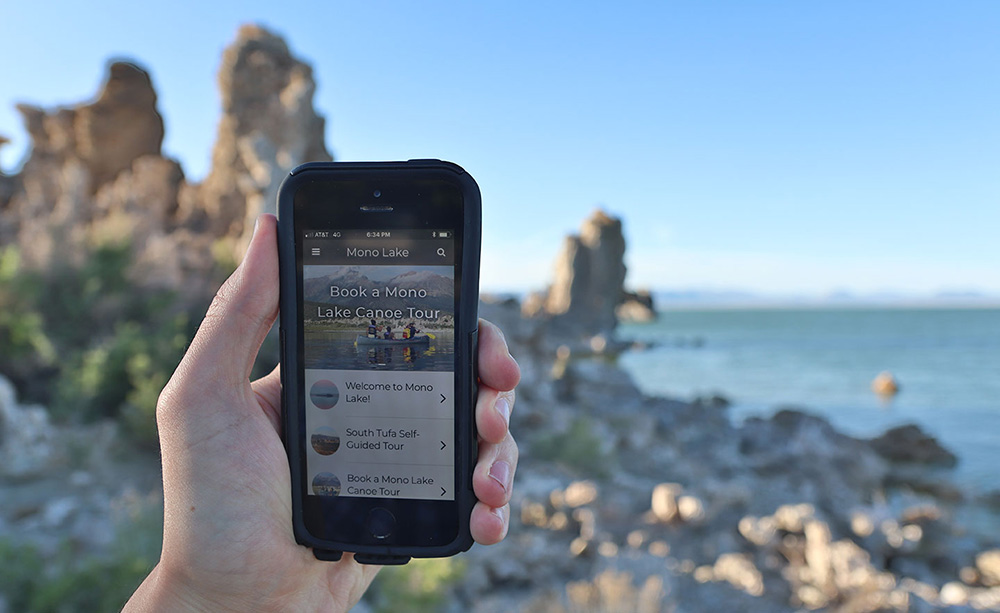 You can find the answers to all of these questions and more by visiting monolakemobile.org on your phone. Designed to be mobile-friendly and used while visiting the lake, Mono Lake Mobile is the best way to learn about the lake on your own schedule and at your own pace. You can take a self-guided tour of South Tufa (complete with audio narration) and learn about other great sites to visit around Mono Lake including Old Marina and County Park.
You can also check out the calendar of activities to get up-to-date information about daily walking tours, Field Seminars, and weekend canoe tours—you can even reserve your seat on a canoe tour with just a few taps. Be sure to sign the digital guestbook to share what you love about Mono Lake, and if you find Mono Lake Mobile useful, tell your friends and visitors you meet along the way!
This post was also published as an article in the Summer 2018 Mono Lake Newsletter (page 14).