This post was written by Alison Kaplan, 2018 & 2019 Canoe Coordinator.
Each weekend the Mono Lake Interns wake with the sun and meet at 6:30am, bright-eyed, bushy-tailed, and ready for a day of paddling on Mono Lake. When they arrive at Navy Beach, they are almost always greeted by a calm, glassy lake and an empty parking lot.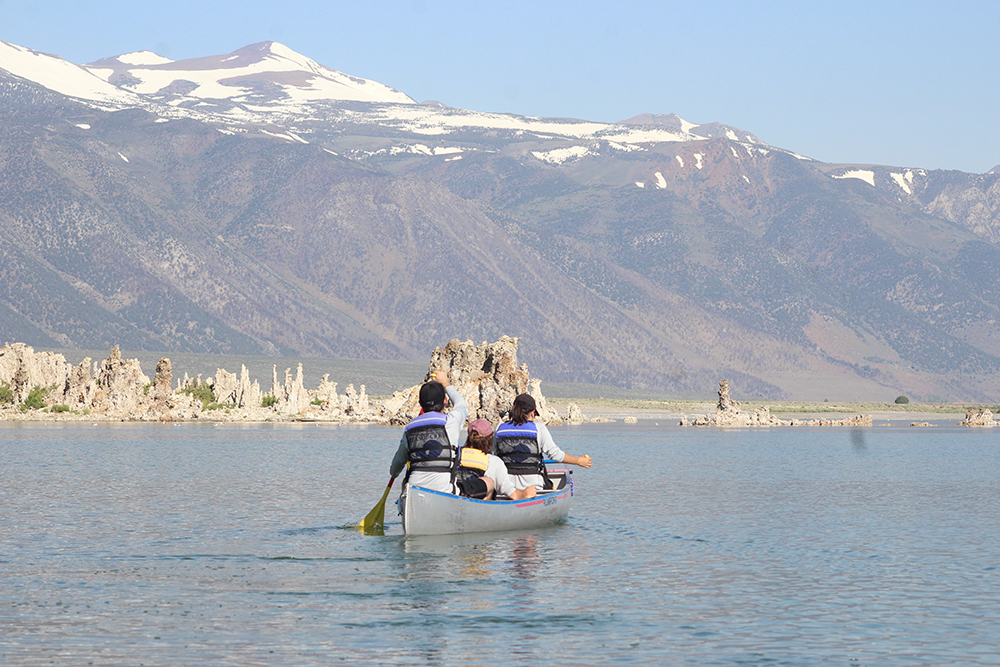 Mono Lake in the early morning is a magical place: the Sierra Crest is lit up by first light and its image is reflected on the lake's still surface. The air is crisp and serenely silent. You won't hear much at this early hour other than the calls of Osprey and gulls, the swooping dives of Violet-green Swallows, and the occasional grunt of a Mono Lake Intern as they lug the heavy, metal canoes down to the shore in preparation for the day's tours.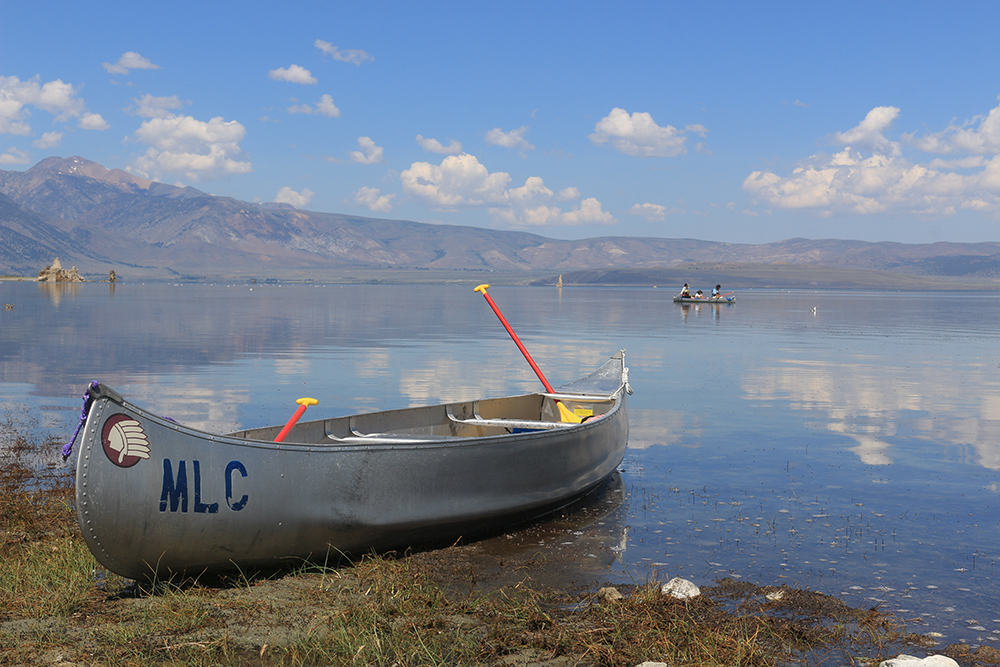 If that's not enough to motivate you to wake up early, we're offering a 20% discount on all 8:00am canoe tours! Book by August 5 to take advantage of this great deal. Enter the promo code "EARLYBIRD" to gain access to these discounted tickets, which are just $28 for adults and $16 for kids (ages 12 and under). We look forward to seeing you bright and early on our upcoming tours!