Fifty years ago, Gaylord Nelson invented Earth Day. Inspired by the direct action of anti-war protesters, he realized that we needed to rally to protect the earth in the same way people rallied to make change in government. A day of action, a day of recognition, a day of progress.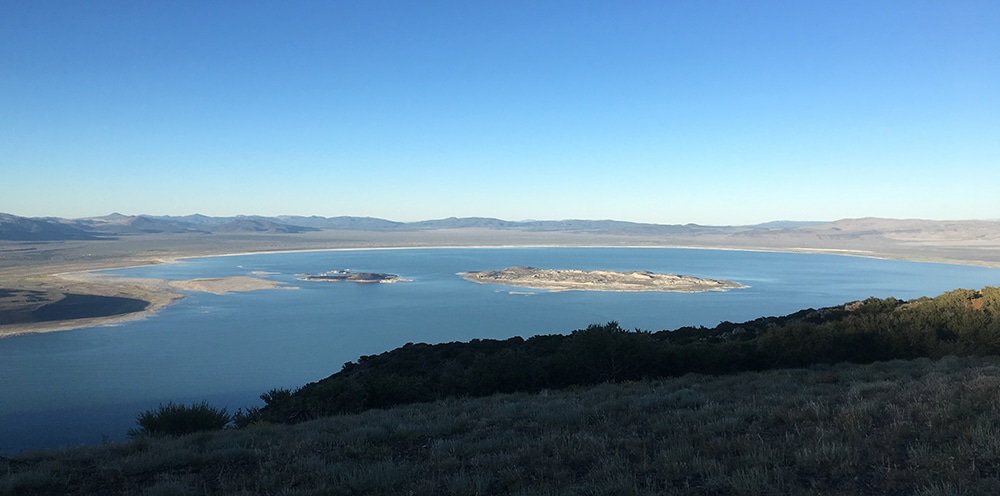 Join me tomorrow, Wednesday, April 22, for a special Mono Lake Moment at 11:00am in celebration of Earth Day. I will be discussing a brief history of Earth Day, ways we can be more environmentally conscious, and share the influence the Mono Basin and the Mono Lake Committee has had on my life.
This Earth Day, let's think about a place we love—our favorite spot to sit by a creek, a favorite tree to laze under—and think about how we can protect that place. For us, that's Mono Lake and the Mono Basin. Since 1978 we have continued to look after the lake, safeguard the streams, and protect the scenic and ecologically vital landscape of the basin. With the help of our members and supporters, we help sustain scientific research in the area to learn more about how we can be useful to the animals, insects, and humans that live here and those that pass through.
Tune in to Facebook Live to celebrate or visit our Mono Lake Moments site after we upload our Earth Day celebration.