Since mid-February's successful prescribed burn on Twain Islet to clear breeding habitat for California Gulls, the Mono Lake Committee has been working with the Inyo National Forest and Point Blue Conservation Science to schedule another burn before the gulls return to nest for the season.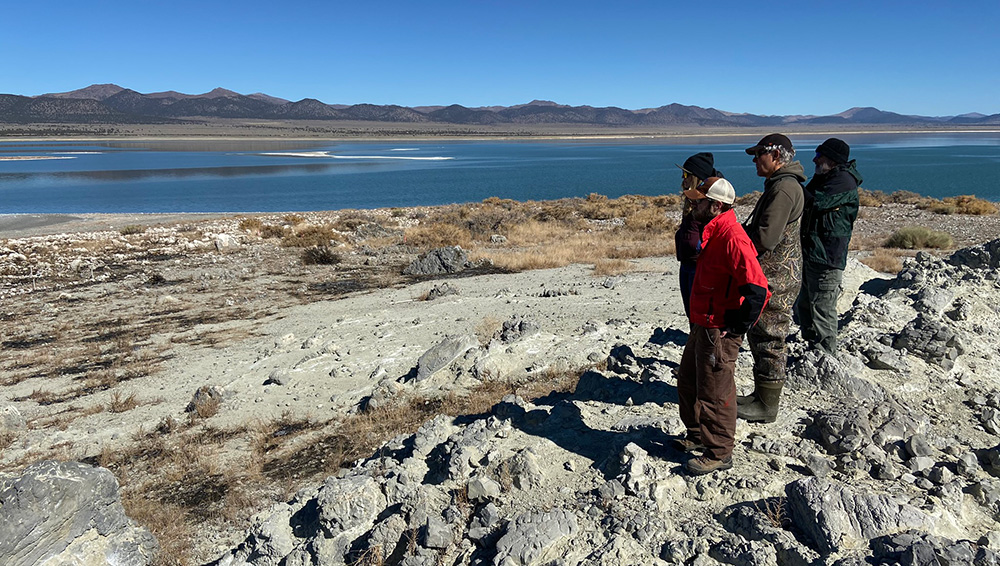 However, a combination of windy and rainy weather, the complex logistics of getting all parties out to the islands, and Point Blue biologists' observations of gulls already returning to Mono Lake means that the burn window has closed for this spring.
Even though another burn will not be possible until the fall, the Committee has made more progress in combating the invasive plant Bassia hyssopifolia, which has grown to cover over 70% of the Negit Islets and prevents the gulls from nesting successfully. On February 25, Committee and State Parks staff made a trip to Twain Islet to continue hand-pulling Bassia and piling it for future burn efforts, as well as to continue spraying Mono Lake water on test plots burned earlier in the month.
By pulling and piling the dry Bassia skeletons, Committee and State Parks staff cleared an additional 800 square meters that gulls can use to nest this year. Spraying the burned areas with Mono Lake water is an experimental effort to slow or stop the germination of Bassia seeds; sprayed test plots will be evaluated for Bassia regrowth after the nesting season.
Lands and waters within one mile of Mono Lake's islands are closed to boaters from April 1st to August 1st every year to protect the nesting gulls. This coming summer Point Blue biologists will conduct their annual survey of the gulls, a study that is now in its 38th consecutive year. Point Blue's 2019 study found a notably low nesting population, so the Committee will continue efforts to eradicate Bassia in the fall. It's important to keep up the progress to restore nesting habitat to provide much-needed relief for California Gulls.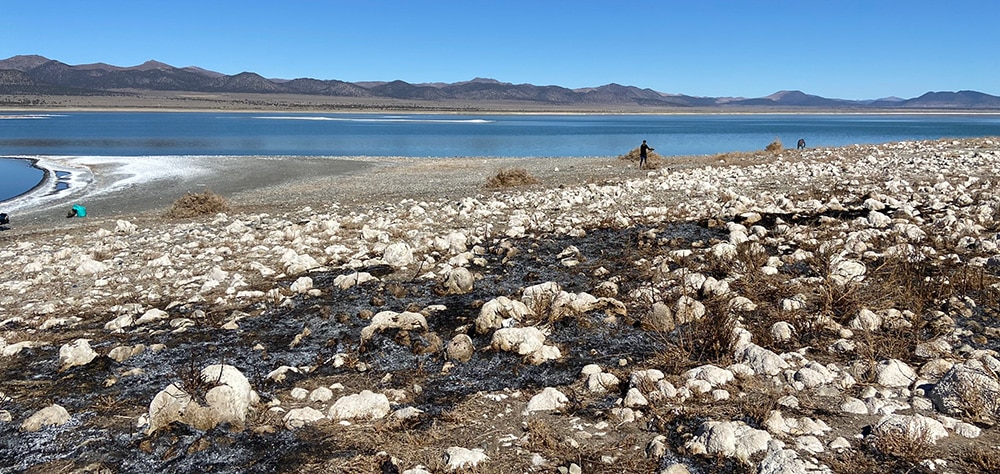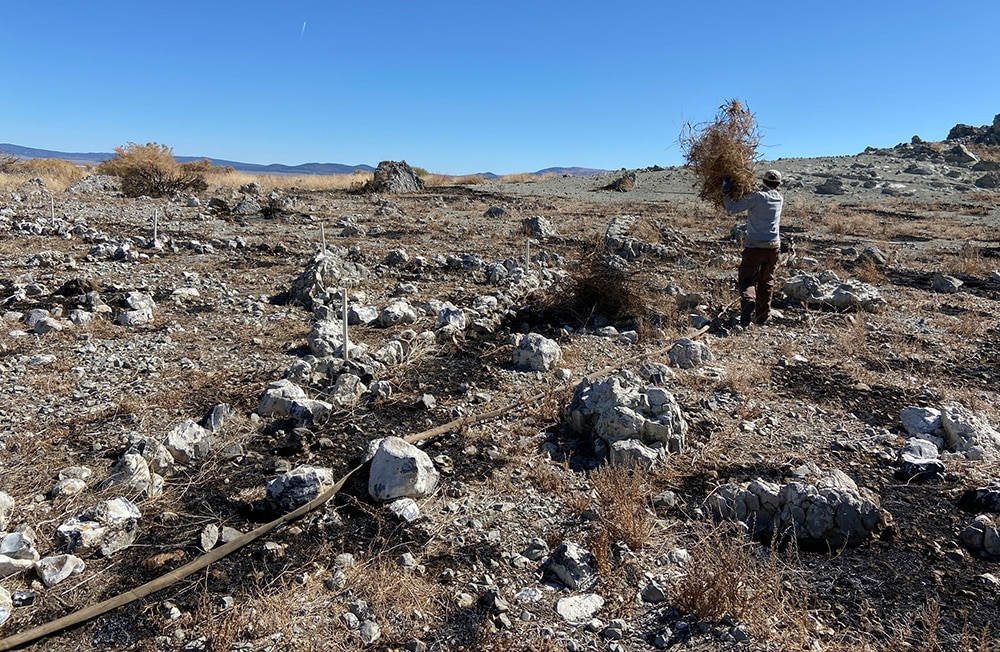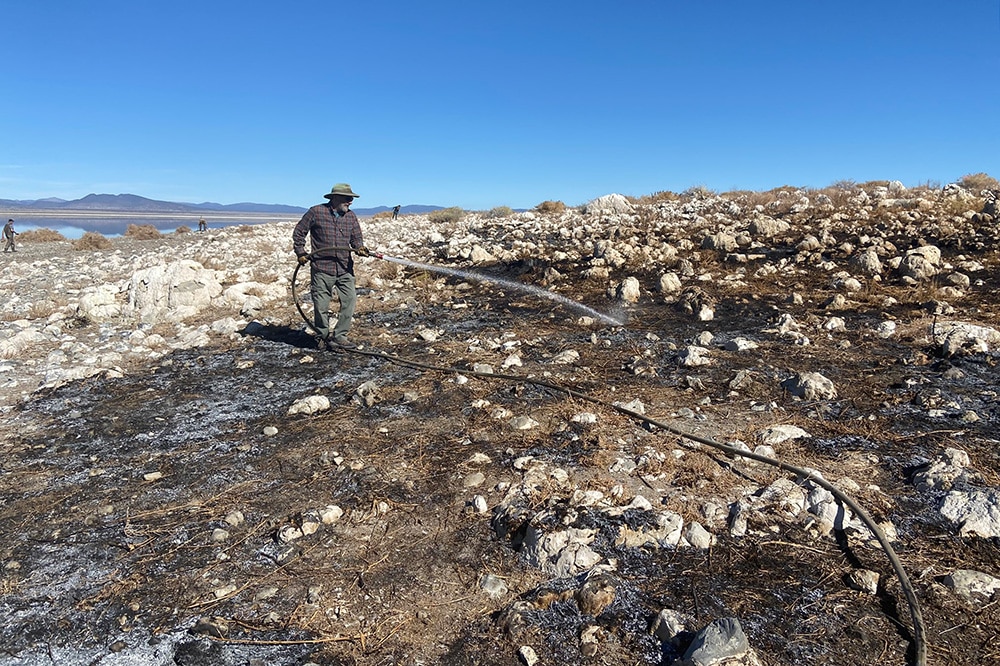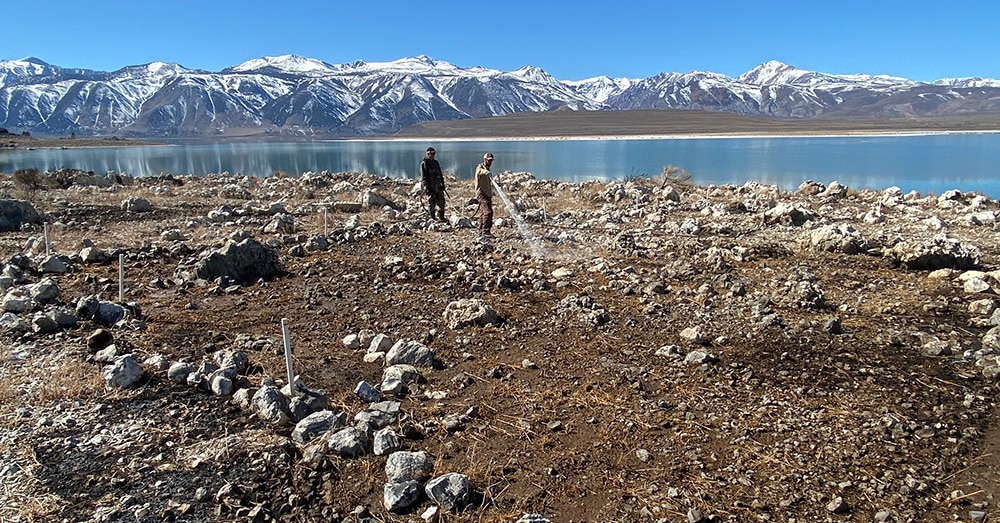 Top photo by Andrew Youssef.