This post was written by Julissa Rosales, 2017 Canoe Coordinator.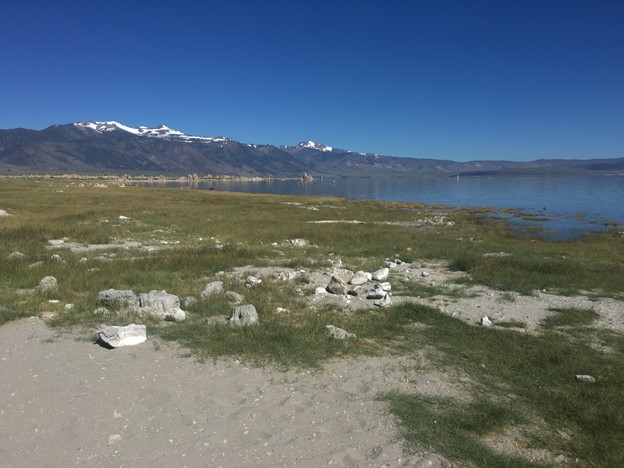 Whether you are a local or simply passing through right now is the best time to get out on Mono Lake. Since January of this year the lake has risen over two feet and we are expecting it to continue to rise another foot-and-a-half. It is a magical, serene, and beautiful place to experience by canoe.
The Mono Lake Committee offers hour-long canoe tours with knowledgeable guides paddling you through tufa groves. We offer these tours every Saturday and Sunday at 8:00am, 9:30am, and 11:00am through the first weekend in September. Reserve your spot online today!
It is astonishing how much the lake has risen in the past month. I go out every week as often as I can, even on my days off and before work, just to see how different the changing water level makes tufa disappear under the water's surface. There is so much to see from the Sierra Nevada's still-snow-covered peaks, the lake teeming with brine shrimp, and the new nesting Osprey chicks. There is so much to explore and be grateful for in what the Mono Lake Committee and friends have done to ensure that this splendid lake is not lost or forgotten. We'd love it if you would join us for an amazing morning out on Mono Lake so you can experience the magic yourself.