At the 40th anniversary storytelling roundtable held during the Defense Trust Weekend, listening to Sally Gaines, Martha Davis, Geoff McQuilkin, and Peter Vorster reminisce about the early days of the Mono Lake Committee, I had a sudden, clear thought: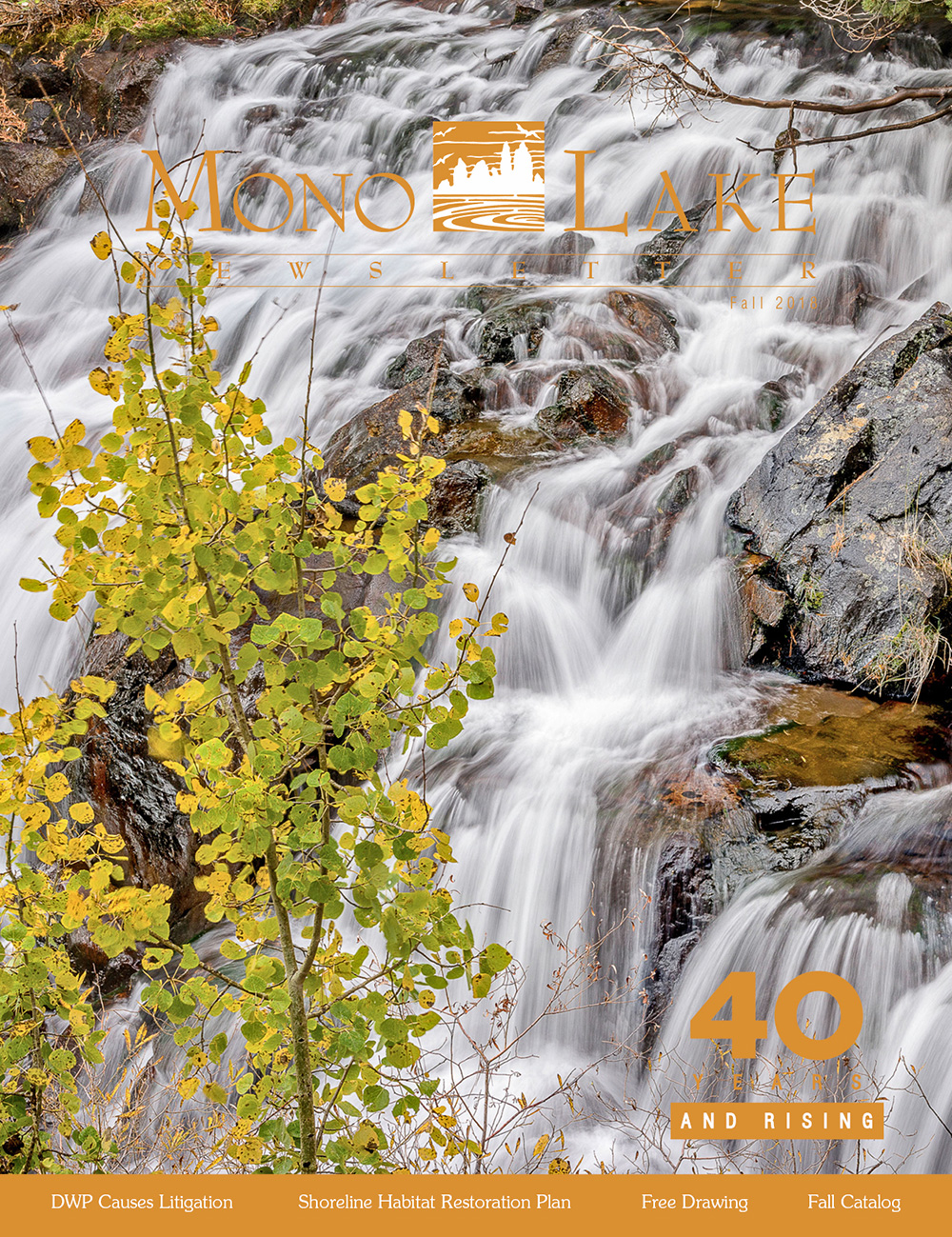 What we're doing—all of us, every day at Mono Lake—is defending the public trust.
The roundtable was held at the brand-new Pioneer Solar Pavilion in Hess Park, a project brought to life by the (extra) ordinary people of Lee Vining, who believe in a better future for Mono Lake and all who love it. They're defending the public trust.
During the early days of the Committee's efforts to save Mono Lake, even before the legal argument that the lake should be protected for the public good was articulated, Sally and David and the other founders were defending the public trust.
After the California Supreme Court ruled in 1983 that yes, indeed, the public trust doctrine applied to Mono Lake, Committee staff and experts doggedly pursued a framework for how to get the lake to rise, which was set by the State Water Board in 1994. From a legal victory to actual rules for how Mono Lake's water should be allocated—they defended the public trust.
Five years ago DWP signed the Mono Basin Stream Restoration Agreement, but has stalled on producing the environmental documents that would put the Agreement into effect to benefit Mono Lake's tributaries for years to come. And now DWP is ending longstanding land and water management policy in Long Valley, in a move that could have implications for Mono Lake. The Committee is chasing down the Agreement documents, prodding DWP, bringing in legal help, advising Mono County in challenging DWP's unilateral actions—defending the future of the public trust.
There are people who have dedicated their careers to Mono Lake's protection and restoration—turn to page 12 to read about Peter's water balance model and work over many decades to protect Mono Lake. He is the 2018 Defender of the Trust.
And finally, if you're reading this right now, holding this Newsletter in your hands or reading it online—you are defending the public trust too. Thank you.
Top photo courtesy of Phil Lindsay.