Fall is an exciting time to be in the Mono Basin—the days are getting cooler, the high peaks have their first dusting of snow, the animals are busily preparing for winter, and, of course, the leaves are beginning to change.
Last week I hiked into Lundy Canyon, a favorite destination for fall colors, and it did not disappoint. The aspens are beginning to peak in brilliant yellows, contrasting beautifully with the surrounding landscape. Today, I continued my search for fall colors, exploring the Mono Basin from north to south.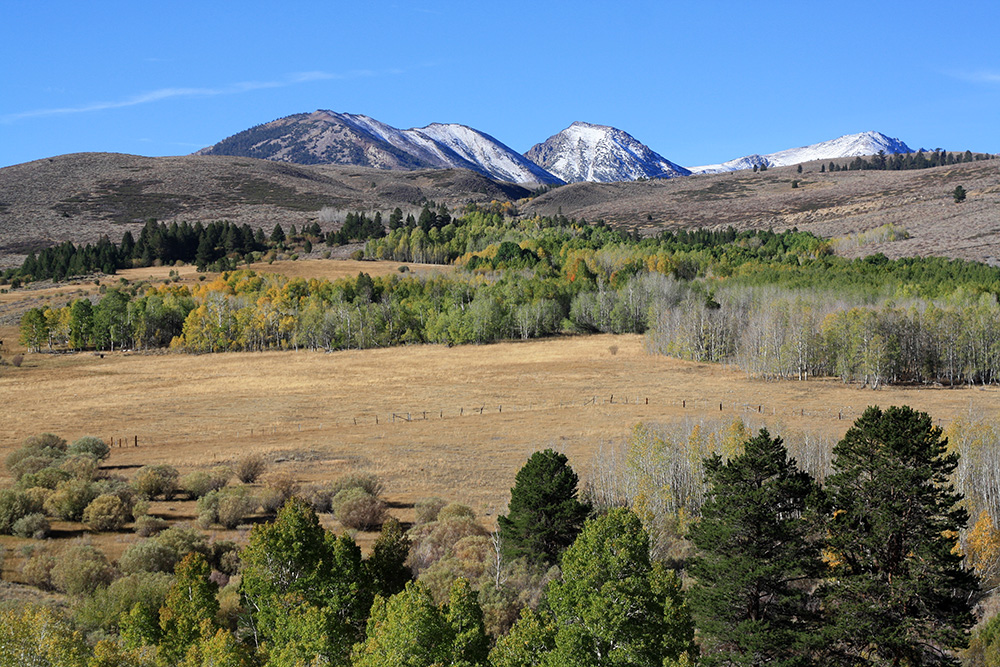 This morning I began at Conway Summit, 12 miles north of Lee Vining, and found a variety of colors among the aspens. Something we have all noticed this year is that the trees are all changing at different times, rather than peaking around the same time. At Conway, you can clearly see this from the glowing yellow trees to the stands of completely bare trees (and many are still completely green!).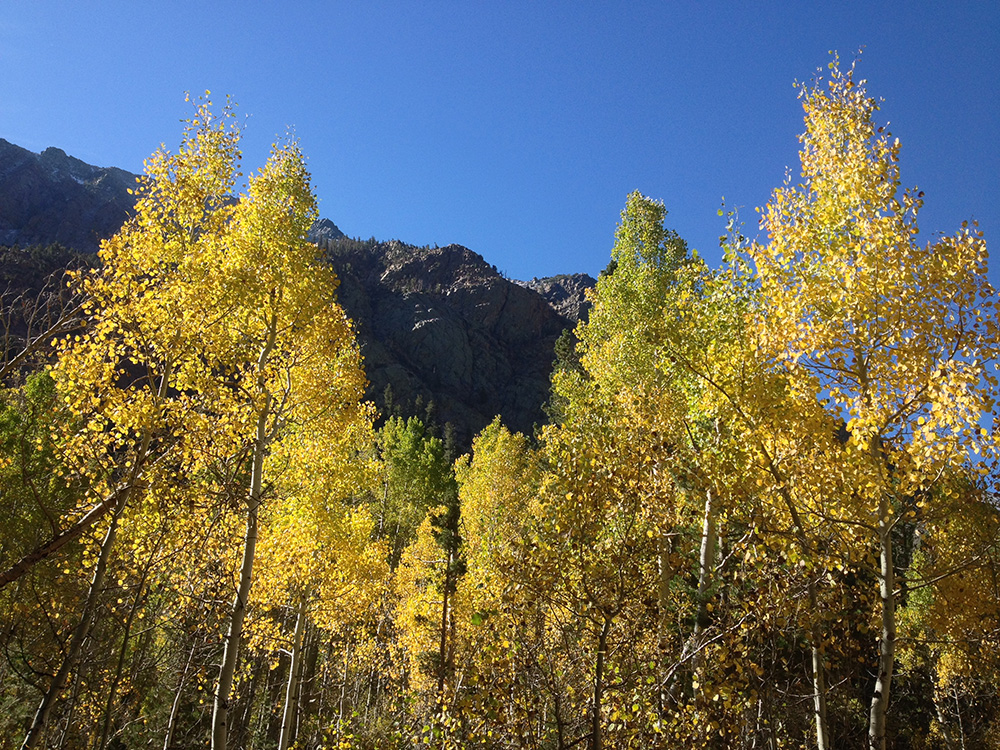 Heading south, I then traveled back to Lundy Canyon, where the aspens are peaking right at the trailhead. Beautiful, tall stands of brilliant yellow aspens can be seen right along Mill Creek by the parking area.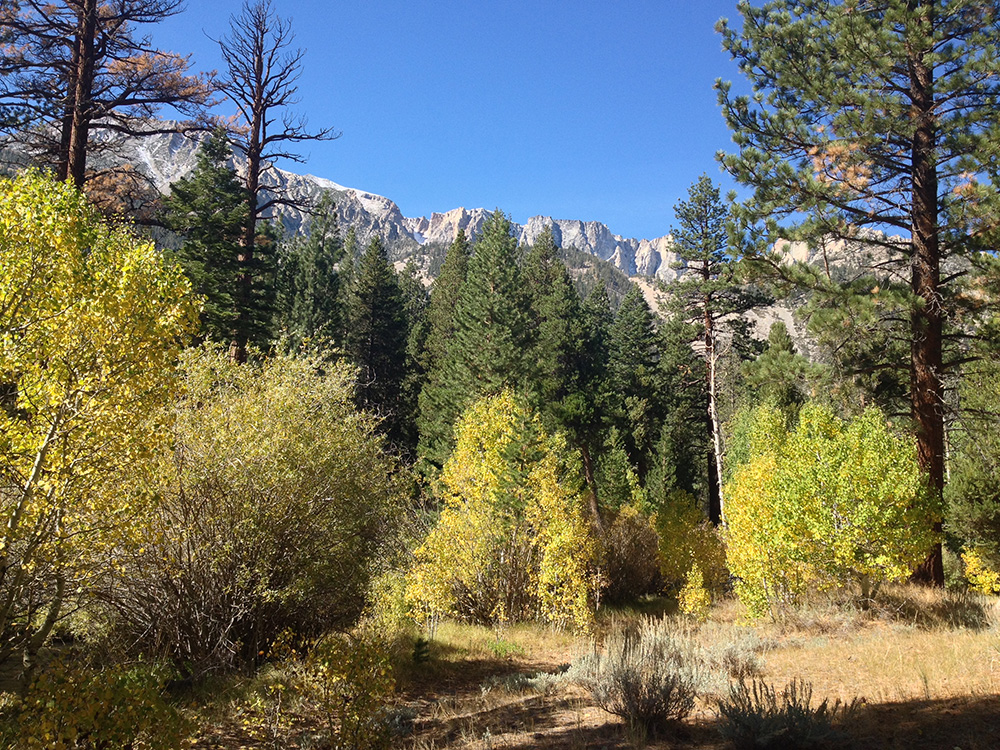 In Lower Lee Vining Canyon, there were again a variety of colors to be seen. Following Lee Vining Creek, I saw both changing willow and aspen with Mt. Dana rising dramatically in the background.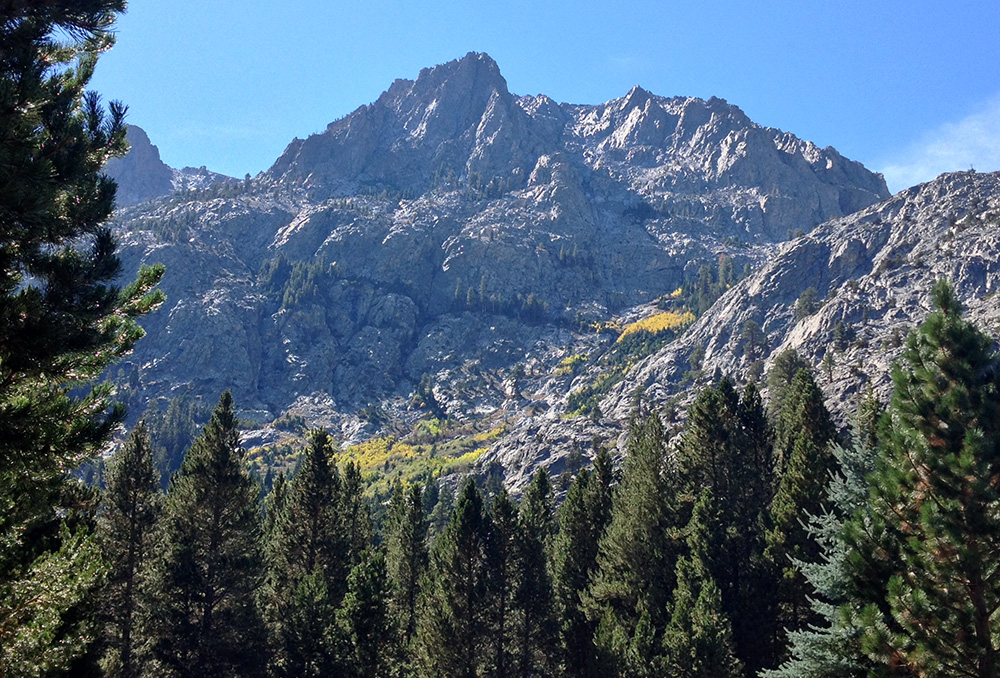 I also explored the June Lake Loop and found some beautiful stands of aspen on the north side of Carson Peak. There were also a few trees changing at lower elevations, but it looks like it will be a couple more weeks before the colors really come out in this area.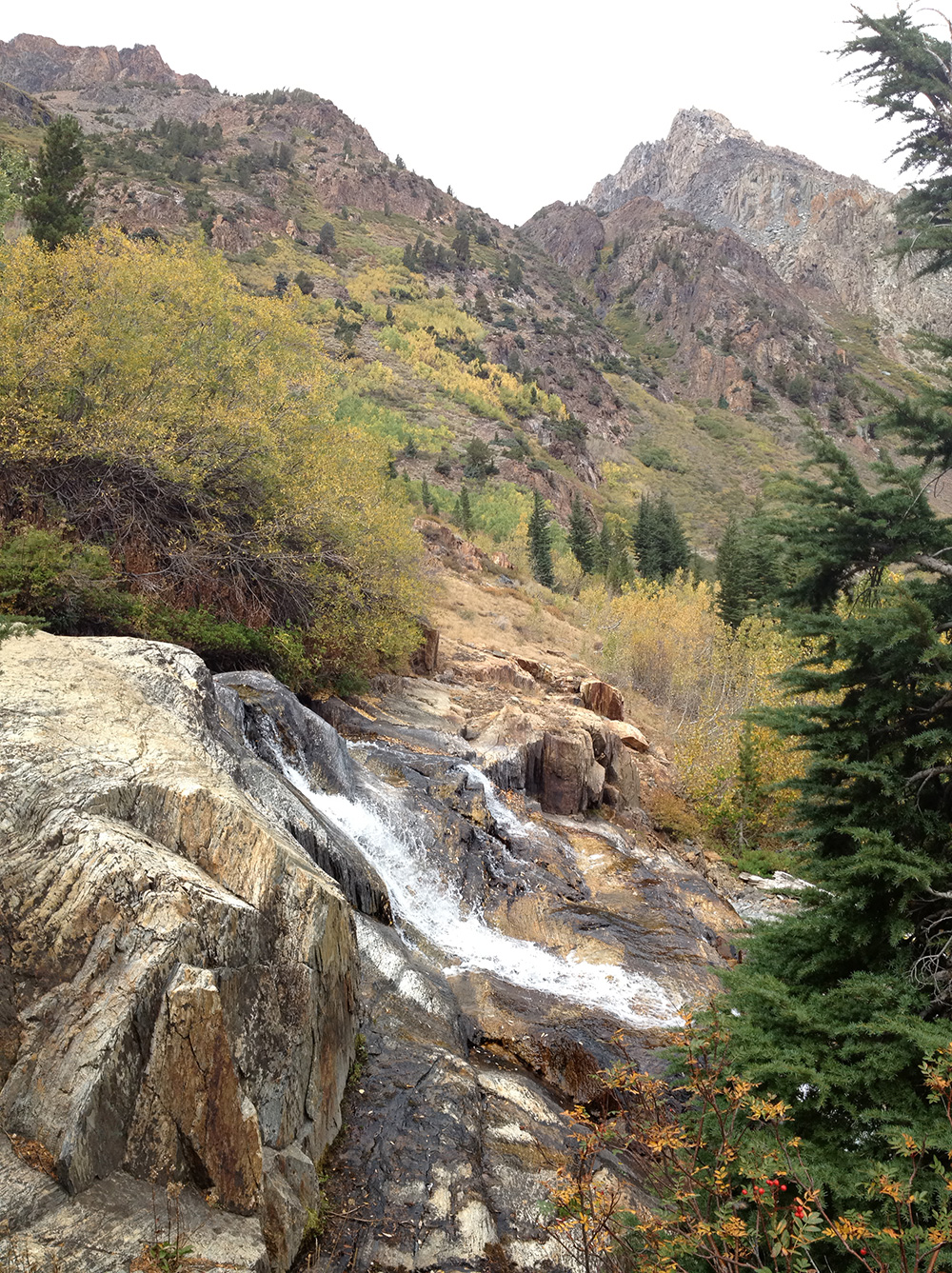 The Mill Creek webcam is a great way to check the status of the fall colors near Mono Lake. Notice how last year at this time nearly all the trees were bright yellow while today only a few have turned so far.

Overall, it is definitely beginning to look a lot like fall in the Mono Basin and the colors will likely continue to get better in the coming weeks. As I was searching for all of these changing leaves today, one of my favorite John Muir quotes kept coming back to me: "Climb the mountains and get their good tidings. Nature's peace will flow into you as sunshine flows into trees. The winds will blow their own freshness into you, and the storms their energy, while cares will drop off like autumn leaves."
I hope to see you in the Mono Basin soon so you too can enjoy this special place during this beautiful season. Keep an eye on Mono County's fall color estimates to help you determine when to travel to the Eastern Sierra for the best fall color. The best is yet to come!