This post was written by Krista Fanucchi, 2019 Birding Intern.
Autumn in the Eastern Sierra is a captivating time of year. After a busy summer of growth and renewal, vibrant pockets of yellow, gold, and red spills down steep canyon walls and across hilltops. Most of the birds have flown south for the winter, and the autumn leaves quiver and shine throughout a silent landscape. Though the fall colors have just started to pop up in isolated pockets throughout the Eastern Sierra, the crisp clean air announces more fall splendor to come soon!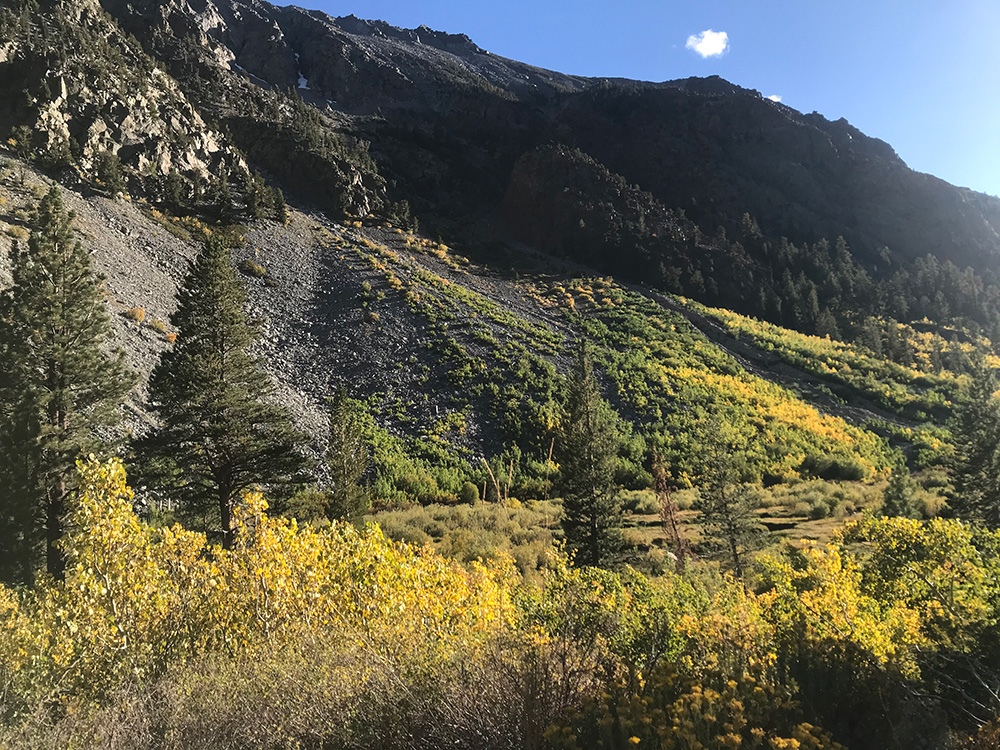 Some small groups of aspen are just starting to change color along the June Lake Loop (7,654′), in Lee Vining Canyon (6,781′), and on Conway Summit (8,143′), though most of the changing leaves seem to be occurring in willow thickets and aspen groves at higher elevations.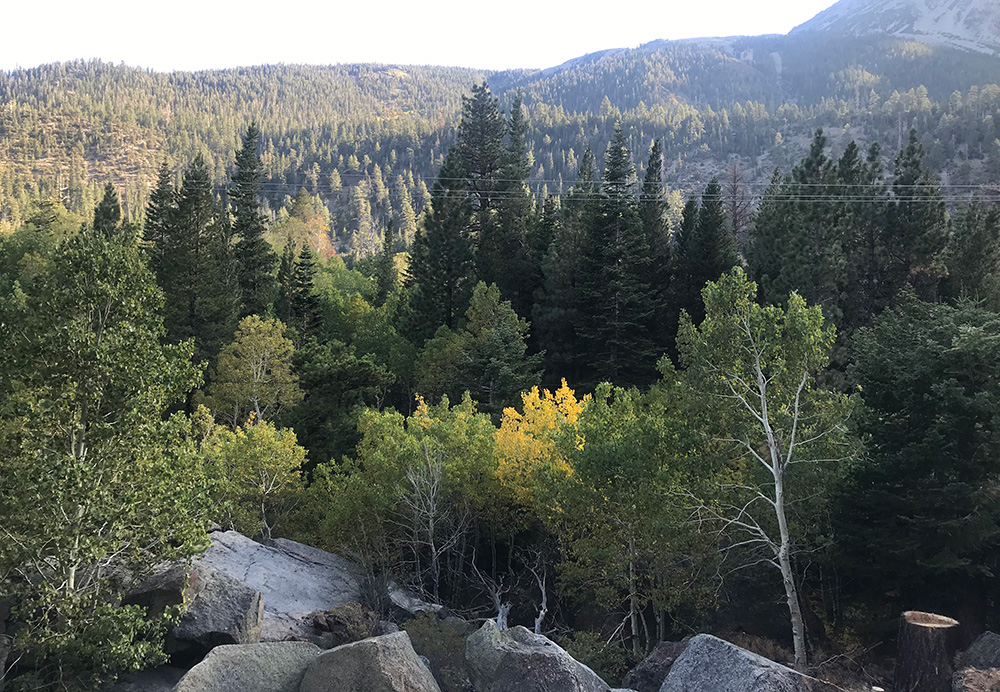 Lundy Canyon, around 7,858′, is slightly higher in elevation and the leaves are starting to change in larger groves and thickets.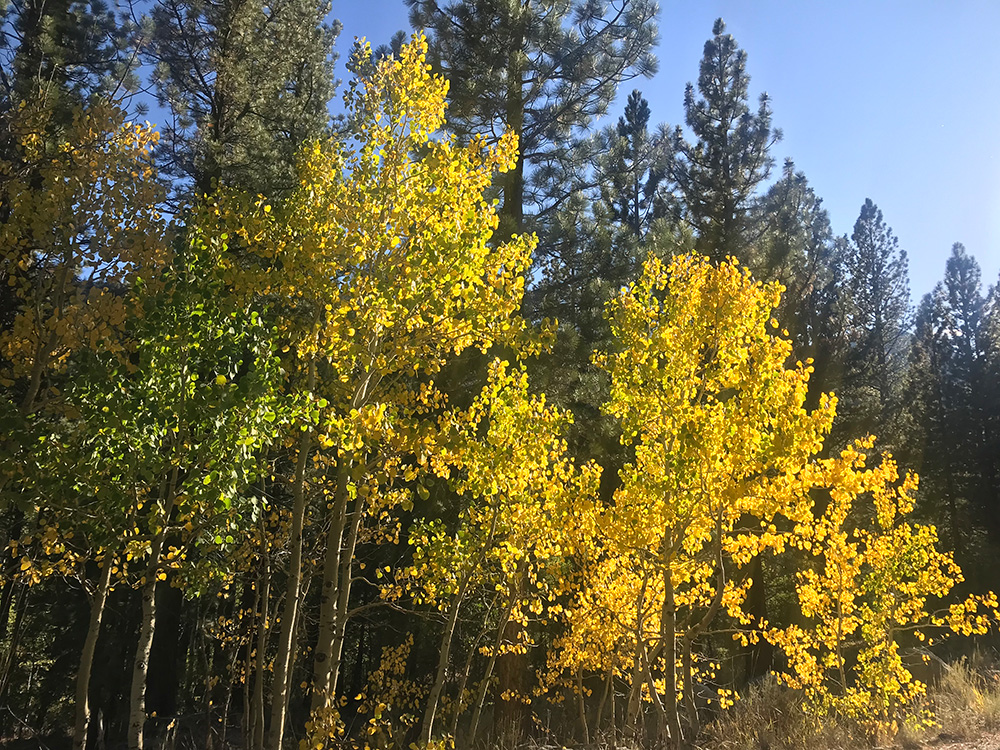 Fall in the Eastern Sierra is dynamic, with changes occurring at different elevations and individual groves every day. The colorful celebration is active yet peaceful, with winter approaching right around the corner. Visit the Mono County fall color guide and the California Fall Color blog for weekly updates of fall colors here in the Mono Basin.