This post was written by Chloe Isaacs, 2019 Mono Lake Intern.
It's that time of year again! Fall is nearly upon us and that means some changes are happening here at Mono Lake. Not only are fall colors beginning to appear in the Eastern Sierra and temperatures are dropping to near freezing at night, but the Mono Lake Committee will soon be transitioning to fall hours.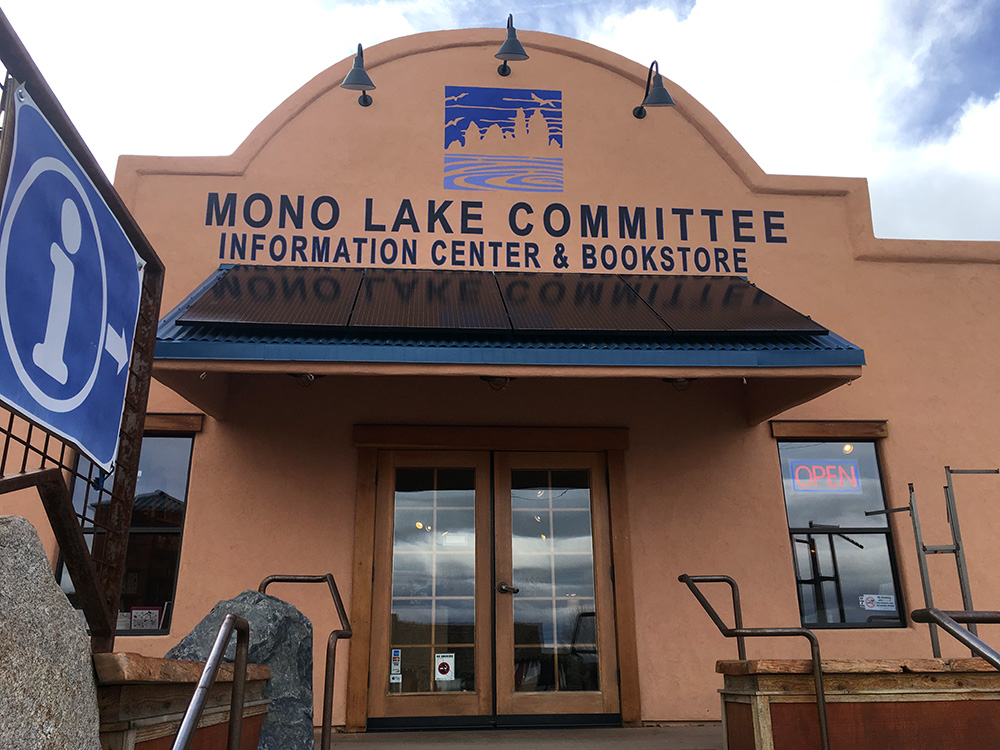 As of Sunday, September 15, the Mono Lake Committee Information Center & Bookstore will be open 9:00am–7:00pm. Starting on Sunday, September 29, we'll be open 9:00am–5:00pm. As always, we're open seven days a week.
A few seasonal staff will remain for the next couple of weeks and all of the usual friendly faces will stay here year-round. We are always happy to answer any questions you may have, play the Mono Lake Story film in the gallery, or help you pick out a new book to read. Whether you are visiting Lee Vining for a few days or just driving through, feel free to stop by and say hello!